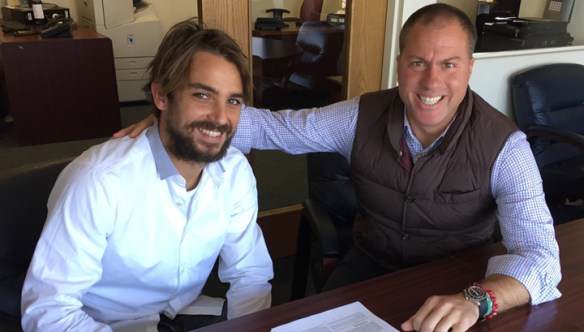 Official: Niko Kranjčar joins the New York Cosmos for Spring 2016
After a training stint that dates back over a month and recent hints from Gio suggested that this would be the case, Niko Kranjčar has finally been announced as the newest New York Cosmos.
With history primarily as an attacking midfielder, Kranjčar's experience has been extensive.
Beginning his career at Dinamo Zagreb, he scored in his debut at only 16 and became the squad's youngest captain at 17. After winning hardware with them, he was transferred to rival Hajduk Split, helping take them to a league title, as well.
After this, Niko's international adventure began as he made his way to Portsmouth and the Premier League before a transfer put him with Tottenham Hotspurs.
Kranjčar would then move to Dynamo Kyiv of Ukraine and play a season for them before spending the last two seasons on loan with Queens Park Rangers, first helping find promotion to the Premier League, then playing the next season in it with them.
Niko's international appearance has been impressive with over 80 caps for the senior Croatian national team, including appearances in the 2008 and 2012 Euros and 2006 World Cup. There's also an argument that he would have played the 2014 World Cup if injury hadn't sidelined him.
Visit ThisIsCosmosCountry.com to read the full post