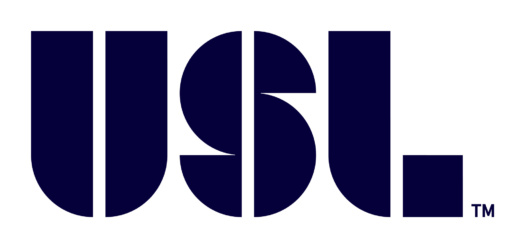 USL Clubs That Could Look To MLS or NASL In The Future
This article is Part III in a series covering markets that could be excellent fits for NASL.  In Part I, we discussed Big League Cities that NASL should consider.  Jacksonville and Indianapolis showed how successful NASL can be in towns that have teams in some but not all of the four major sports leagues (NFL, MLB, NBA, NHL).  In Part II, we looked at the Untapped Markets that are similar in size to the ones covered in Part I, but lack a presence in the "big four."  In Part III, we will look at USL clubs that could look to move up to NASL or MLS in the future.  
MLS is likely to top out at 28-32 teams. Commenting on expansion activity in St. Louis, Detroit and Sacramento, Don Garber recently stated that, "'We got to get the whole round right, because that will likely be the last round of expansion in Major League Soccer."  It seems almost certain several USL clubs with big league ambitions will be left out in the cold.  MLS is likely to prioritize those markets that will add the most financial value to the single entity league, and that means they are likely to focus on the largest available markets.
With 24 franchises already awarded, St. Louis (25), Sacramento (26) and San Antonio (27) seem to be next in line and all but anointed berths in Major League Soccer.  Beyond these three apparent shoe-ins, some of the largest markets left on the table are Detroit (28), Phoenix (29) and San Diego (30).  This would leave potentially two spots available for Cincinnati, Charlotte, Louisville, Oklahoma City, Tulsa and Pittsburgh, even if you don't consider that MLS may try to poach Tampa Bay, Jacksonville, Indianapolis or Raleigh-Durham (Carolina) from NASL.
Once MLS stops expanding, the more ambitious USL clubs may find themselves stuck in a future where half of their matches are played against MLS2 teams. They could see more potential for growth in a league of independent clubs that aims to be a Division 1A alongside Major League Soccer.
How We Got Here
In 2009, Nike chose to sell the United Soccer Leagues to NuRock Holdings against the strong preferences of several team owners who formed the Team Owners Association (TOA).  A schism resulting from this dispute would lead to the creation of a new North American Soccer League by the team owners who felt disenfranchised by the outcome. The other clubs would continue on in USL. Ultimately the USSF would decide to make NASL the second division league and USL third division.
In 2012, MLS and NASL were close to striking up an affiliation agreement.  MLS had also been talking with the New York Cosmos about becoming the league's second team in the New York market.  According to former NASL communications director Kartik Krishnayer (14:30-18:00 marks), NASL backing out of the affiliation discussions with MLS was related to the Cosmos joining NASL.  MLS took the affiliation concept to USL and struck the deal with them.
These are two key turning points that have led US club soccer to where it is today, with a MLS-USL alliance and NASL aspiring to grow into a rival D1 alongside MLS.  Meanwhile, USL aspires to reach D2 standards to rival NASL at that tier.
NASL commissioner Bill Peterson summarized his view of the leagues to Empire of Soccer by describing MLS and NASL as championship leagues and USL as a reserve league. "To me, there are championship leagues, reserve leagues, and amateur leagues. You are one of the three. You are either playing for trophies, playing to develop players, or playing for the love of the game. We are a championship league. We play for trophies. [USL] have developed a league where they are, in my opinion, a reserve league, and that is where they are having success — and rightfully so. I think it is great for the game, great for MLS, great for the players to get a chance to be in a development system, but it is completely a different model from what we do."
"At some point, the Federation needs to realize what they have assembled is a reserve league," Peterson continued. "The majority of the teams are reserve teams for MLS. I think it is a wonderful model for MLS, but let's stop kidding ourselves about what it is. It's a reserve league."
We will take a look below at the current independent USL clubs and the markets they reside.  We will look at scenarios that could find them in MLS, NASL or staying for the long haul in USL, and take a guess at the probability of their chances of either staying in USL or moving to another league.  One thing I will not do is forecast a probability on any team's survival in the long run out of respect for the fact that these are small businesses with employees and owners.  We will operate with the premise that all teams will at least stay at the level they are presently at and hope for their success.
Tier 1: The MLS Locks
Three USL markets are basically locked into an MLS future: St. Louis, Sacramento and San Antonio.  The MLS odds here are very high and the scenarios where something goes horribly wrong for them involve improbable circumstances and/or "Game of Thrones" style shocking betrayals.  The only real question here is whether the team brands themselves make the leap, or if MLS dictates a change Minnesota United FC style.
St. Louis / Saint Louis FC
MLS scenario: MLS has long coveted St. Louis.  When it was announced the NFL Rams would be leaving town, the league pounced on the opportunity to fill the gap in the city's sports market.  Local leaders, including the Saint Louis FC ownership, have formed a group called MLS2STL and partnered with MLS to find a way to bring a team to the city.   
St. Louis jumped the line ahead of Sacramento and San Antonio.  The only thing stopping this train is if no ownership group steps forward, which is unlikely since the MLS2STL group could form the basis of an ownership group.  If investors emerge and the city of St. Louis is willing to spend a portion of the dollars they had allocated to building a stadium for the Rams to a home for a St. Louis MLS team, it is as good as a done deal.  Probability: 95%
NASL scenario:  This is one market NASL can forget about.  Should MLS's St. Louis plans somehow fall apart (again), it is possible NASL may look to challenge USL in the market.  However it isn't a big enough market where that would be a good idea.  NASL's shot at St. Louis died with AC St. Louis back in 2011. Probability: 1%
Stay-In-USL scenario:  Staying in USL is the most likely option should St. Louis somehow miss out on MLS. It is a low cost option for the owners of Saint Louis FC.  As much as being a minor league team for Chicago must feel unnatural to St. Louis fans who are used to a rivalry with the Windy City, the affiliation keeps operating costs lower as do regional rivals in Kansas City, Tulsa and Oklahoma City.  Probability: 4%
MSA Ranking: 19

MSA Population: 2.8 million

TV Market Ranking: 21

Current Teams:  Saint Louis FC (USL).  St. Louis Lions (PDL).  St. Louis Ambush (MASL)

Pro Sports Competition: Cardinals (MLB).  Blues (NHL)

Past Teams: AC St. Louis (USSFD2). St. Louis Stars (NASL)

Regional Rivals: Rayo OKC.  Chicago. Indy Eleven

Potential Owners: Dave Peacock and the MLS2STL group.

Potential Stadiums:  Edward Jones Dome (MLS temporary until new stadium built or NASL).  World Wide Technology Soccer Park (NASL/USL).
San Antonio / San Antonio FC
MLS scenario: When Spurs Sports & Entertainment acquired the use of Toyota Field for a USL team to replace Gordon Hartman's NASL San Antonio Scorpions, it was with a wink and nod from MLS.  Hartman's dual missions to bring soccer to San Antonio and to fund his charitable venture Morgan's Wonderland were accomplished.  The Spurs provide the type of well-financed partner with a major league sports connection that MLS likes working with.  The stadium is expandable to meet MLS standards.  Supporters groups like the Crocketeers and Scorpions fans in general quickly transferred their allegiance to the new San Antonio FC.  Everything it seems is in place for a jump up to MLS.  However it was recently reported by Sports Illustrated that San Antonio FC would need 3-4 years to incubate in USL to "lay the groundwork" for a MLS move.  While this must be frustrating for San Antonio soccer fans to hear since the Scorpions would seem to have laid all necessary groundwork already, they can take solace in the fact that MLS to the Alamo City looks like a near certainty.  Probability: 90%
NASL scenario:  Do you have a time machine?  Time traveling to a Saturday summer night between 2012-2015 might be your best chance at seeing a NASL team call San Antonio home. This is another one that isn't happening.  The bridge between San Antonio and NASL may not quite be burnt, but it is unlikely to ever be crossed again.  Even if MLS somehow bypasses San Antonio, the Spurs are unlikely to move their team to NASL when they could have easily just bought the Scorpions from Hartman and started off there.  
A scenario where this goes down could be if MLS passes up on San Antonio and out of frustration the Spurs sell the team to an owner who sees a return to NASL as a better option than USL.  Another alternative would be if an owner acquired the Scorpions franchise from Gordon Hartman and decided to keep it in San Antonio. However, that would seem to be a poor investment since the market isn't big enough for NASL to challenge MLS or USL.  Probability: 1%
Stay-In-USL scenario: A realistic scenario where MLS passes on San Antonio would involve the league stopping growth at 28 teams, and line-jumping by very strong bids in bigger markets like Detroit, Phoenix or San Diego.  Another scenario would involve an incredible ownership group emerging in Austin and putting together a bid that can't be refused for what is almost certainly a final Texas berth.  
If something along those lines occurs, then SS&E is likely to keep the team in USL.  The Spurs operate minor league teams already in the San Antonio Rampage AHL team and the Austin Spurs in the NBA D-League as well as running the WNBA's San Antonio Stars. Long-term minor league ownership is not a turn off for them.  Additionally, regional rivals in Rio Grande Valley, Tulsa, Oklahoma City and potentially Austin keep costs low.  The team could possibly settle in as the USL affiliate of FC Dallas.  Probability 9%
MSA Ranking: 25

MSA Population: 2.3 million

TV Market Ranking: 37

Current Teams:  San Antonio FC (USL).  Corinthians of San Antonio (NPSL)

Pro Sports Competition: Spurs (NBA).  Rampage (AHL).  Missions (AA)

Past Teams: San Antonio Scorpions (NASL)

Regional Rivals: Rayo OKC

Potential Owners: Spurs Sports & Entertainment

Potential Stadiums:  Toyota Field
Sacramento / Sacramento Republic FC
MLS scenario: Sacramento is the MLS bid that has everything.  They have a wealthy, local ownership group that includes a nearby NFL owner, they have local government backing, a great stadium plan and phenomenal fan support. The market is sufficiently big and it is also underserved by major league sports.  What's not to love?
So why hasn't MLS accepted Sacramento yet?  They have executed the "Orlando City model" perfectly.  The Republic must feel a little bit like a lady who has been waiting five years for her boyfriend to propose marriage and is starting to wonder if he's ever going to commit.  Probability: 90%
NASL scenario:  Sacramento Republic FC's path to NASL would have to start with a remarkable snub by MLS where bid after bid line-jumps over Sacramento and then the league decides to freeze expansion for a while.  Implausible, but not impossible. Then a frustrated Sacramento looks to NASL as what it hopes is a temporary option for more attractive competition that will take the club to a higher level and ends up staying there as the league grows into a rival to MLS.  Probability: 5%
Stay-in-USL scenario: Sacramento Republic is perhaps the crown jewel of the USL since Orlando City moved on to MLS.  Should Sacramento not follow Orlando into MLS for whatever reason, it could stay in USL and be the biggest club in the league.  Reno will offer them a regional rival, as do the MLS B sides of Seattle and Portland.  An on-going affiliation with the San Jose Earthquakes could keep operating costs low.  Probability: 5%
MSA Ranking: 27

MSA Population: 2.2 million

TV Market Ranking: 20

Current Teams:  Sacramento Republic FC (USL).  Sacramento Gold (NPSL)

Pro Sports Competition: Kings (NBA)

Past Teams: None

Regional Rivals: San Francisco Deltas

Potential Owners: Sacramento Professional Soccer, LLC

Potential Stadiums:  Bonney Field until a downtown Sacramento stadium is built
Tier 2: MLS Contenders Who Could Be Passed Over
After St. Louis, San Antonio and Sacramento, the MLS odds of the next tier of independent USL clubs look less certain.  Phoenix, Charlotte and Cincinnati are all big league towns but as MLS reaches what is likely to be a ceiling of 32 teams, they could realistically find themselves locked out.  The circumstances in which that would happen are unique to each club, but what they share is that they are in great markets and that the clubs have ambition for bigger things.  If one or more of them finds themselves on the outside of MLS, NASL could be a more attractive option than staying in USL.
Phoenix / Arizona United SC
MLS scenario: Phoenix is one of the largest remaining markets that MLS is not already operating in.  Arizona United SC would like to be the MLS team in that market, and they recently hired respected MLS manager Frank Yallop to run their operations and coach the team.
Partnering with with owners of the NBA Suns, NFL Cardinals, MLB Diamondbacks and/or NHL Coyotes could be an option to boost the group's credentials. The Suns billionaire owner Robert Sarver recently acquired Spanish club Mallorca and previously tried to acquire Rangers FC of Scotland, so his interest in soccer ownership is strong.  Arizona native and MLB billionaire owner Arte Moreno could be another option to provide the type of deep pocket books and major league sports experience MLS likes to see.
The chances are pretty high that MLS settles on Phoenix as one of its final 8 franchise locations simply due to the market size.  Whether Arizona United will be the club is another question. As Minnesota recently learned, MLS seems to be clamping down on the number of teams using the "United" moniker, so a name change seems more likely than not.  Probability: 65%, but they'd almost certainly be a different brand than Arizona United SC
NASL scenario:  The argument against Phoenix as one of MLS's last 8 franchises would start with the idea that the market may be oversaturated with pro sports teams.  On top of that, there does not appear to be an MLS caliber owner for Phoenix, and one may not emerge before expansion berths are spoken for.  MLS already has two teams in the Mountain Time Zone with Colorado and Salt Lake, and San Diego or Las Vegas could rival it for a potentially final Southwest spot.
None of those things are problems in NASL. AUSC owners Kyle Eng and Brett M. Johnson may meet the North American Soccer League's lower bar for ownership wealth without needing more investors.  NASL needs more teams out West and would welcome a team in Phoenix with open arms. Once it is clear that MLS is going to pass Arizona United SC by, the club could see NASL as an option that offers a higher ceiling for the team.  Should NASL add teams in the Southwest such as Las Vegas and Orange County, it will make the league all the more attractive to Arizona.  Arizona United to NASL rumors popped up in the past when a local reporter attributed a comment to Eng saying the team was looking to move up to NASL, later corrected to say "the next level."
There's also the possibility that NASL may decide to compete in the market with Arizona United SC, especially if they could attract an owner like Sarver or Moreno with the promise of greater control over their investment than MLS would offer. Probability: 25%
Stay-in-USL scenario: If MLS passes on Phoenix, Arizona United could just keep conducting business as usual in USL.  With the Colorado Springs Switchbacks and Real Monarchs (Salt Lake's B team) nearby and the possibility of Albuquerque and Tucson moving up from PDL in the future, the USL could offer Arizona the opportunity to be one of the bigger teams in the league while keeping costs lower with local rivals.  This is especially attractive if NASL does not add other teams in the Southwest.  However since Arizona United have demonstrated ambition by bringing in Yallop, I'm placing on a higher probability on them moving on to NASL if MLS snubs Phoenix. Probability: 10%.
MSA Ranking: 12

MSA Population: 4.5 million

TV Market Ranking: 12

Current Teams:  Arizona United SC (USL)

Pro Sports Competition: Cardinals (NFL).  Diamondbacks (MLB).  Suns (NBA). Coyotes (NHL)

Past Teams: Phoenix FC (USL)

Regional Rivals: Rayo OKC

Potential Owners:  Current owners Kyle Eng and Brett M. Johnson.  Robert Sarver.

Potential Stadiums:  Peoria Sports Complex (NASL or USL).  Chase Field (temporary MLS venue).  University of Phoenix Stadium (temporary MLS venue).
Cincinnati / FC Cincinnati
MLS scenario: Cincinnati came out of nowhere this offseason to become an MLS expansion front runner, when former Reds owner Carl Lindner and his family created FC Cincinnati in USL.  The billionaire Lindner family brings the type of deep pockets and major league sports credentials that MLS loves in investors.  
The FC Cincinnati leadership is making it clear out of the gate that they are hoping to pattern their successful rise to MLS after the Orlando City SC model.  There is still probably room in MLS for one or two more Midwestern teams beyond Minnesota and St. Louis.  It is not unusual for a major sports league to have two teams in Ohio, and Cincinnati would develop a natural derby with the Columbus Crew that should benefit both teams.  Probability: 50%
NASL scenario:  FC Cincinnati is clearly demonstrating ambition and they are following a specific MLS expansion playbook that worked for Orlando and seems to be working for Sacramento.  However, MLS could decide that a mid-sized Midwestern market like Cincinnati is surplus to requirements.  
MLS is adding Minnesota and they are intent on adding St. Louis.  Detroit is one of the biggest markets MLS is not in today and Indy Eleven are a successful NASL team MLS could eye, especially if the Eleven were to be acquired by USL Reno and Indiana Pacers owner Herb Simon.  If strong MLS ownership groups were to emerge in Cleveland or Pittsburgh, that would also pose a risk to MLS to Cincinnati.  Nearby Louisville is also aiming to move up to MLS, and it is unlikely that both Louisville and Cincinnati would make it.
Should they be snubbed by MLS, it seems unlikely that an ambitious ownership group like FC Cincinnati would want to stay in a development league long-term.  Should the NASL continue to move towards Division 1A status and MLS bypass Cincinnati, it is possible they could look to join the North American Soccer League.  Probability: 25%
Stay-in-USL scenario: FC Cincinnati is putting a terrific roster together for the USL level and should quickly become one of the top clubs in the league.  With local rivals in Pittsburgh and Louisville, Cincinnati could grow comfortable in USL.  Should MLS opt against Cincinnati as an expansion market, the club will have to make a choice between sticking with a development league model or going for something more ambitious in NASL.  Probability: 25%
MSA Ranking: 28

MSA Population: 2.1 million

TV Market Ranking: 34

Current Teams:  FC Cincinnati (USL)

Pro Sports Competition: Bengals (NFL).  Reds (MLB)

Past Teams: Cincinnati Riverhawks (USL). Cincinnati Kings (USL)

Regional Rivals: Indy Eleven

Potential Owners:  Carl Lindner

Potential Stadiums:  Nippert Stadium
Charlotte / Charlotte Independence
MLS scenario:  MLS likely to return to the Southeast for one last team.  The Charlotte Independence are intent on being that team, and like Sacramento, San Antonio and Cincinnati are following the Orlando City playbook to do so.  "Our goal is to get to MLS," Charlotte owner  Jim McPhilliamy told WFAE. "Nobody in our investment group expects that we're going to take money out as a USL team. Everything will get reinvested into making MLS."
Charlotte got a vote of confidence from MLS executive Dan Courtemanche last summer, who told the Charlotte Business Journal that "the success of soccer in Charlotte at the youth and college level serves as yet another strong indicator of the continued growth of the sport in the United States. Last summer's CONCACAF Gold Cup crowd of more than 55,000 also illustrated the passionate support for soccer in the area. Independence owner Jim McPhilliamy provides us with regular updates regarding the progress of professional soccer in Charlotte, and we understand the city and the county are very supportive of his vision for a soccer-specific stadium that could be the home for a Major League Soccer expansion team someday."
So it is clear that the Charlotte Independence and MLS are in dialogue about future expansion to the Queen City.  It is less clear that McPhilliamy and Queen City Soccer Club LLC have the financial backing MLS likes to see in its franchisees.  Partnering with NBA Hornets owner Michael Jordan or NFL Panthers owner Jerry Richardson could help close that gap.  Probability: 50%
NASL scenario: While Charlotte may have appear to have the inside track on a what would likely be a final Southeastern MLS expansion berth, there are some other directions MLS could go in that would leave Charlotte out in the cold.  
The new owner of NASL's Carolina Railhawks has shown interest in a downtown Raleigh stadium and local reporters have implied that MLS may be in the cards for the Research Triangle.  That would almost certainly be mutually exclusive with Charlotte getting a team.  Tampa Bay is a larger market than Charlotte that MLS could look to return to as they are trying to do in Miami, although Rowdies owner Bill Edwards is unlikely to want to give up the control MLS would desire.  Nashville is an up-and-coming market that draws very well for the US Men's National Team and could also threaten Charlotte's position as Southeastern expansion favorites.  Relatively poor average attendance of 1800 per match in the Independence's debut season also hurts Charlotte's MLS case.
Should MLS pass on Charlotte, the Independence could look at NASL.  If the Railhawks don't move to MLS themselves, the two could form a North Carolina derby.  Jacksonville also provides a regional rival. If Charlotte are serious about having big ambitions, NASL would make a better fit than USL in a long-term future that MLS isn't a part of. Probability: 15%
Stay-in-USL scenario: With regional rivals in Charleston, Wilmington and Richmond, it would be comfortable and cost-effective for an MLS snubbed Charlotte to stay in USL. Probability: 35%
MSA Ranking: 22

MSA Population: 2.4 million

TV Market Ranking: 24

Current Teams:  Charlotte Independence (USL)

Pro Sports Competition: Panthers (NFL).  Hornets (NBA)

Past Teams: Charlotte Eagles (USL)

Regional Rivals: Carolina Railhawks.  Jacksonville Armada

Potential Owners:  Queen City Soccer LLC.  Michael Jordan. Jerry Richardson

Potential Stadiums:  an expanded Ramblewood Soccer Complex (USL/NASL), American Legion Memorial Stadium, Bank of America Stadium (temporary MLS until a soccer specific stadium is built)
Tier 3: USL Markets With An Outside Shot At MLS
Once you get beyond St. Louis, Sacramento, San Antonio, Charlotte, Phoenix and Cincinnati, the MLS odds for the rest of the field really fall off a cliff.  That is because these are smaller, less strategic markets at a D1 level, with the exception of Pittsburgh.  However, they could still be valuable additions to the North American Soccer League.
Louisville / Louisville City
MLS scenario:  Following the Orlando City model is all the rage for USL clubs aspiring to join MLS.  Louisville City owner Wayne Estopinal is more familiar with that model than most as an investor in Orlando City.  Louisville City came into being as the affiliate club of Orlando City. Although Orlando has since launched a local B team in USL, Louisville City are still partially owned by the central Florida club.
Louisville City has the cooperation of the local government in its MLS aspirations, with study recently being commissioned on the feasibility of a soccer-specific stadium for the team.  Louisville is as large as a number of major league sports markets including New Orleans, Oklahoma City and Salt Lake City, however the Derby City has no big league teams to call its own.  MLS could be the only show in town.
Louisville are a well run operation and their inaugural season average attendance of 6,882 is very impressive.  That being said, it's going to be a tough sell in the Midwest.  Minnesota is being added in 2017.  St. Louis is on the short list.  Detroit is a much larger market.  Cincinnati has an impressive ownership group.  Indianapolis is draws bigger crowds in NASL.  Louisville would appear to be in line behind all of those towns when it comes to MLS.  Its proximity to Cincinnati would likely make the two cities mutually exclusive at that level.  Probability: 10%
NASL scenario:. Louisville are clearly an ambitious group.  Should it become clear that they are on the outside of MLS expansion plans, they will have to take stock of their future goals for the club.  NASL could offer Louisville the opportunity to compete alongside other ambitious independent teams from traditional major league markets as well as a local rival in Indy Eleven.  If Louisville determines that it wants to maximize its potential in a world where MLS has left them behind, they could decide NASL is the path forward. Incidentally it would give Orlando City ownership in teams across all three top US club soccer leagues, which would be a first.   Probability: 30%
Stay-in-USL scenario: It is easier not to make a change than to make one, so USL will offer Louisville a comfortable option, especially if FC Cincinnati remains in the league.  St. Louis (for as long as they are in USL) and Pittsburgh also offer regional rivalries. Probability: 60%
MSA Ranking: 43

MSA Population: 1.3 million

TV Market Ranking: 50

Current Teams:  Louisville City (USL).  Derby City Rovers (PDL)

Pro Sports Competition: Bats (AAA)

Past Teams: None

Regional Rivals: Indy Eleven.  Chicago

Potential Owners:  Wayne Estopinal

Potential Stadiums:  Louisville Slugger Field
Pittsburgh / Pittsburgh Riverhounds
MLS scenario: Pittsburgh is a big league market that has been a staple of minor league soccer for a long time.  The Riverhounds have represented Pittsburgh in USL since 1999, with the exception of a hiatus in 2007.  Highmark Stadium, the club's riverfront 3,500 seater park, was built with the intent of expanding it in hopes of a future in Major League Soccer.  Terry "Tuffy" Shallenberger took over as the team's majority owner in late 2013, leading the club through debt restructuring in order to stabilize it for future growth.  That growth appears to be of a slow and steady nature.
It is not clear that the present Riverhounds ownership has the financial resources MLS seeks in its partners.  For Pittsburgh and/or the Riverhounds to make the leap to MLS may require investment from an outside party.  Owners of other major league sports teams are preferred by MLS, so the involvement of the Rooney family who owns the NFL Steelers, MLB Pirates owner Robert Nutting, or NHL Penguins owner Ronald Burkle would help.  A high profile investor like Pittsburgh area native, NBA Dallas Mavericks owner and US pro futsal pioneer Mark Cuban would give a Pittsburgh MLS bid a major boost.  Without deeper pockets backing a Pittsburgh bid, the pace of the Riverhounds' growth is probably too slow to surpass any of these other teams as MLS suitors.  Probability: 5%
NASL scenario: While MLS is likely out of reach for Pittsburgh, NASL could provide a good alternative if the club grows according to the ownership's plans.  Pittsburgh is a big league market that would give NASL a presence in Pennsylvania.  As NASL progresses in its plans to be a Division 1A alongside MLS, it will likely give Pittsburgh bigger clubs with bigger players as opponents than USL would.  Pittsburgh as a soccer market would be more likely to reach its potential in NASL than in USL.  Probability: 20%
Stay-in-USL scenario: Pittsburgh has been a mainstay in USL for many years.  They have regional rivals in Harrisburg, Bethlehem, Cincinnati, Louisville, Rochester and Harrison, New Jersey to keep travel costs low. It is a comfortable situation that the club could remain in for a very long time.  Probability: 75%
MSA Ranking: 23

MSA Population: 2.4 million

TV Market Ranking: 23

Current Teams:  Pittsburgh Riverhounds (USL)

Pro Sports Competition: Steelers (NFL).  Pirates (MLB).  Penguins (NHL)

Past Teams: None

Regional Rivals: Indy Eleven.  New York Cosmos

Potential Owners:  Terry Shallenberger

Potential Stadiums:  an expanded Highmark Stadium.  Heinz Field (temporary MLS venue)
Tulsa / Tulsa Roughnecks
MLS scenario: Tulsa was under consideration for an MLS team in 2003 and were the subject of speculation on a possible relocation of an MLS team in 2005.  Sadly for Tulsa, MLS has likely moved on.  The rebooted Tulsa Roughnecks USL squad debuted last year to a strong 4,714 average attendance per match.  The Tulsa Athletics are also one of the fourth tier NPSL's best supported teams.  There is passion for soccer in Tulsa, but the reality is that at just under a million people, the market is too small for one of MLS's final spots. Probability: 5%
NASL scenario: While the original Roughnecks plied their trade in the classic North American Soccer League, NASL did not hold the trademark for the brand name as they do for many of their old teams. The USL club was able to revive it and call themselves the Tulsa Roughnecks.  The Roughnecks would make an interesting local rival to Rayo OKC, however it is unlikely to happen since OKC Energy owners Prodigal LLC hold a minority stake in the Roughnecks.  The only realistic chance of NASL coming to Tulsa would be for the Oklahoma SoccerWarz to spread from OKC to Tulsa, in the form of investors bringing the NPSL Tulsa Athletics up to NASL.  The Athletics already have a soccer stadium in place and solid fan support.  However investors might understandably be reluctant to put a second pro team in such a small market.  Probability: 20%
Stay-in-USL scenario: The presence of Prodigal LLC as an investor in the Tulsa Roughnecks means that their fate is likely tied to the Oklahoma City Energy.  Of the two, the Energy are far more likely to move up to MLS, and their odds aren't that great.  USL is probably the long term home of the Tulsa Roughnecks, with regional rivals in Kansas City and Texas helping to keep costs low.  Probability: 75%
MSA Ranking: 55

MSA Population: 1 million

TV Market Ranking: 61

Current Teams:  Tulsa Roughnecks (USL).  Tulsa Athletics (NPSL)

Pro Sports Competition: Drillers (AA)

Past Teams: Tulsa Roughnecks (NASL)

Regional Rivals: Rayo OKC

Potential Owners:  Tulsa Drillers.   Sonny Dalesandro and Dr. Thomas J. Kern.

Potential Stadiums:  ONEOK Field. Athletics Stadium
Austin / Austin Aztex
MLS scenario: Any scenario involving Austin in MLS would require beating San Antonio to the punch.  Major League Soccer is unlikely to have four teams in Texas.  Since the Spurs-owned San Antonio FC have joined USL with a 3-4 season plan to move to MLS, time is running out for Austin.  The original Austin Aztex moved to Orlando to become Orlando City, but the second edition of the team has not fared as well.  The club is sitting out the 2016 season due to flood damage to their home field at House Park.  To borrow an analogy from the other football, Austin needs a Hail Mary to get back into the game.  Probability: 5%
NASL scenario: Austin is one of the fastest growing markets in the country and NASL is in need of a Texas team.  With the Aztex on shaky ground, Austin could be a very attractive market for the North American Soccer League if they can find investors, perhaps from the city's vibrant high tech community, to start a new club without the Aztex baggage.  I outlined the virtues of Austin as a NASL market in a recent article on this site.  Probability: 30%
Stay-in-USL scenario: More than any other team featured in this article, the Austin Aztex are in the most danger of dissolving (the potential of the death of a club is not factored into our probabilities).  The club was granted a one-year waiver by USL to skip the 2016 season in order to re-group for 2017 after damage to its home field.  The USL statement on the matter indicates that the club plans to have a soccer-specific stadium in place for the 2017 season.  If they pull that off they may have a long future in USL.  Having local rivals in San Antonio, Rio Grande Valley, Tulsa and Oklahoma City will make USL a cost-effective league for the Aztex to compete in.  Probability: 65%
MSA Ranking: 35

MSA Population: 1.9 million

TV Market Ranking: 49

Current Teams:  Austin Aztex (USL – on hiatus)

Pro Sports Competition: Round Rock Express (AAA)

Past Teams: Austin Aztex (USL – original team moved to Orlando)

Regional Rivals:  Rayo OKC

Potential Owners: Rene van de Zande and David Markley.  

Potential Stadiums:  Myers Stadium. House Park
Tier 4: USL Mainstays MLS Will Not Consider
The Rochester Rhinos, Richmond Kickers and Charleston Battery are long-time USL franchises that represent success and stability in minor league soccer.  Rochester was once the best soccer team outside of MLS, winning the US Open Cup in 1999. The Richmond Kickers won the US Open Cup in the year before MLS launched in 1995.
Rochester ran into dire straits this off season when the USL revoked owner Rob Clark's franchise, but the team was saved by new investors David and Wendy Dworkin.  Charleston also recently changed hands, with the acquisition of the club by B Sports Entertainment.
All of these markets are too small for MLS and the clubs are likely too loyal to USL to consider a NASL move.  Indeed they had their chance to leave during the TOA-NuRock split and stuck with USL (Rochester came the closest to leaving for NASL). Theoretically the new owners in Charleston and Rochester could take those clubs in another direction, but it seems unlikely that they will mess with what has been successful for these long running franchises.  Each of them would be an asset to NASL if they did make the unlikely move.  While the Charleston MSA is a bit small for D2, its tradition and support would probably play up. Rochester and Richmond are both over one million population metro areas, so they would fit in nicely in the unlikely event their owners would consider a switch.
Charleston has settled into a new relationship as Atlanta United's USL affiliate, while Richmond is affiliated with DC United and Rochester is linked up with the New England Revolution.   Each of them have regional rivals in USL that reduce operational costs.  The USL is simply a very comfortable situation for these clubs.
Tier 5: USL Clubs That Wouldn't Suit NASL
The Oklahoma City Energy would not be a good fit because there is already a NASL team in town, in the form of Rayo OKC.  Of the clubs in this grouping, the Energy are the only ones with a plausible chance to move up to Major League Soccer (I would give them a 20% chance).  Orange County is the subject of persistent NASL expansion rumors, so unless those come to fruition and incorporate an acquisition of the Orange County Blues, the Blues are probably out of NASL consideration.
The remaining USL markets are small and probably wouldn't be a good fit for the North American Soccer League, unless it creates a multi-tier league structure with promotion and relegation.  While Colorado Springs would give NASL a team in a part of the country where it is absent, the area has just below 700,000 population.  Bethlehem Steel FC might have been an interesting Northeastern option if the club weren't owned by the Philadelphia Union, and it is still on the smaller size with just over 800,000 people in the Lehigh Valley area.  Rio Grande Valley is a similar situation to Bethlehem, with a very close association with the Houston Dynamo and a metro population of almost exactly the same size.  Harrisburg is under 600,000, Reno is under 500,000 and Wilmington is under 300,000 making them all too small for NASL.
Even If Some Teams Leave, USL Will Be Fine
With at least three teams bound for MLS, there are perhaps another seven in the USL that could leave for either MLS or NASL in the future should their ambitions cause them to take a step up the US club soccer ladder.  This won't be a problem for the USL as the league has a solid foundation, thanks to the MLS2 teams and the long running clubs that aren't going anywhere.
USL itself has made noise about moving up to Division 2 status. While Cincinnati, Louisville and Sacramento are certainly deserving of D2, it would be hard to see how smaller clubs like Harrisburg and Wilmington would cope with such a move and the required increase in operating standards.   How USSF looks upon USL's MLS2 teams and reconciles that with becoming D2 remains to be seen.
None of us knows how the next few years are going to play out in US club soccer. You could just easily write a version of this article speculating what USL would look like if NASL falters and how NASL clubs would slot into USL.  The good news is that despite the strife among the top three tiers of US club soccer, there is no question that the professional game is thriving and is far better off today than it was when the USL-TOA schism occurred in 2009.  We can only hope that continues and that MLS, NASL and USL all thrive and continue to drive the growth of professional soccer in the USA forward.
Featured
,
nasl
,
MLS
,
indy eleven
,
New York Cosmos
,
usl
,
Rayo OKC
,
Charleston Battery
,
wilmington hammerheads
,
harrisburg city islanders
,
toa
,
nurock
,
fc cincinnati
,
saint louis fc
,
san antonio fc
,
san antonio scorpions
,
sacramento republic
,
austin aztex
,
bethlehem steel
,
colorado springs switchbacks
,
reno
,
charlotte independence
,
orlando city
,
louisville city
,
richmond kickers
,
rochester rhinos
,
arizona united
,
pittsburgh riverhounds
,
tulsa roughnecks
,
oklahoma city energy
,
rvg fc