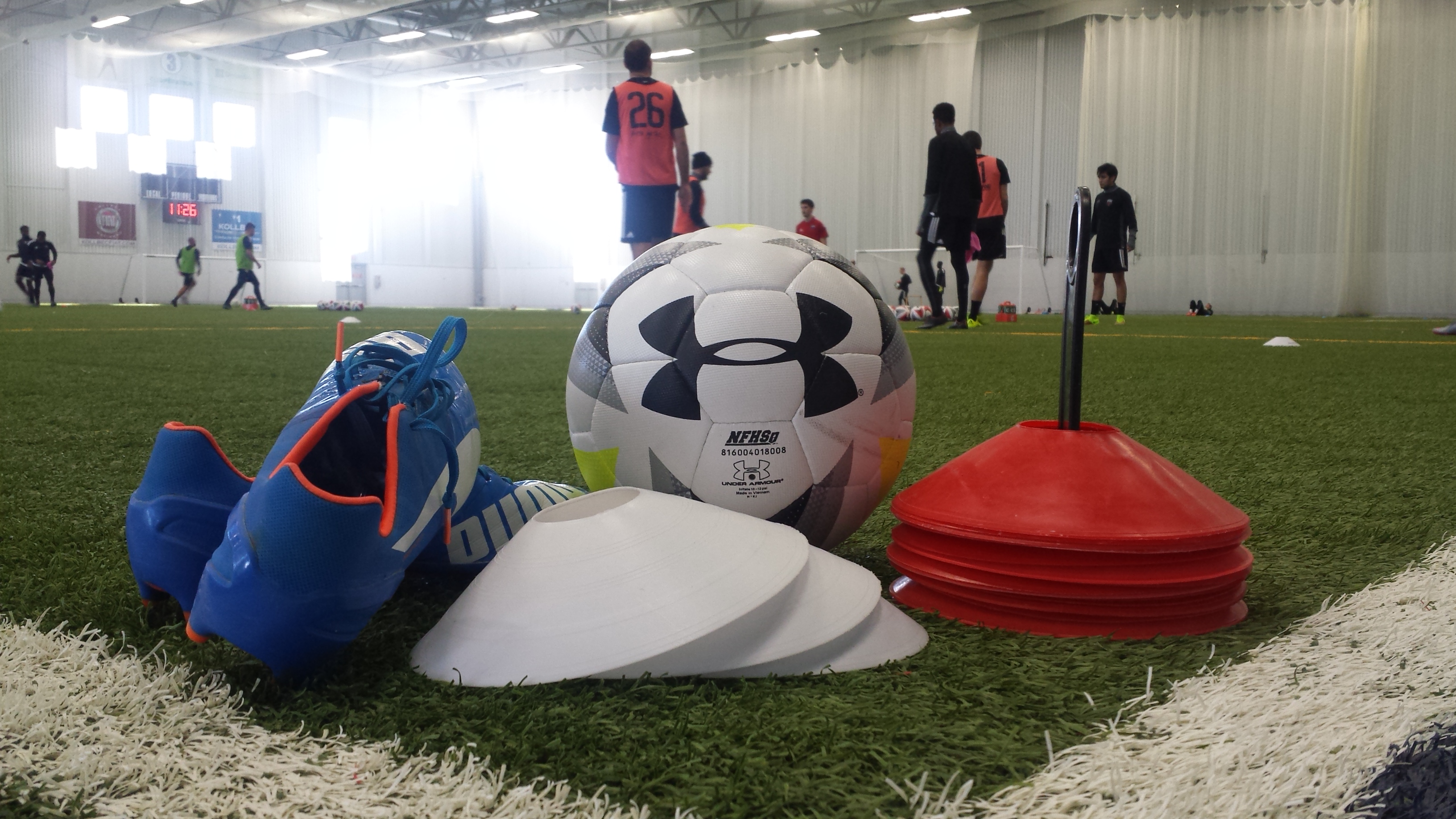 Fury FC: Preseason Preparations
Ottawa Fury enters their second week of training on Monday as they prepare for a friendly match vs Toronto FC II in Toronto on Friday.  The match vs TFC II will be followed up with a trip to Arizona for a week, with Ottawa playing matches against Indy Eleven and Real Salt Lake Academy before returning home to face FC Montreal and Rochester Rhinos.
This will be the second year in a row that Ottawa Fury will face USL sides FC Montreal, Toronto FC II and Rochester Rhinos, however the trip to Arizona offers a bit of a change from last year.  The week long road trip will offer both bonding time and quality training for the new-look Fury squad before making the trip to New York to kick off the 2016 NASL Season
"The atmosphere is pretty good" reflects Fury midfield Julian De Guzman on the first week of training. "The first day we had medicals and we were able to have a lunch [together], and tomorrow evening there will be a dinner as well.  Little by little we are getting our quality time together and I think going to Arizona we will spend a good chunk of time together. That's what this preseason is about and the guys have reacted pretty well to it"
While the squad continues to focus on training and building up fitness, Paul Dalglish will be watching closely as he narrows in on naming a new club captain. "I think these things naturally take care of themselves, we have some natural leaders in the team" said the Fury gaffer.  "Julian De Guzman is captain of the national team, so he is an obviously candidate, Rafael Alves and [Romuald] Peiser. They're all natural candidates, and we'll make that decision sooner rather than later"
Julian De Guzman is likely the front runner to earn the captains armband, as the Canadian midfielder offers a lot of leadership and experience, however Romuald Peiser has shown a great deal of leadership in his two and a half years in Ottawa. Rafael Alves is a rock in the defence and was named to the NASL XI last year, however language barriers may hinder the Brazilian's chances of earning the armband.
Although there has been a lot of turnover this off-season, Dalglish has brought in some young, athletic players to add to the experience already in the roster.  Now that the exodus is over and the squad rebuilt, Fury fans have good reason to be excited for the upcoming season. Ottawa Fury will finish up their pre-season training at the end of March, before hitting the road for the first four games of the NASL season.  Stay tuned to Midfield Press for more news and opinions on Ottawa Fury FC through the preseason.