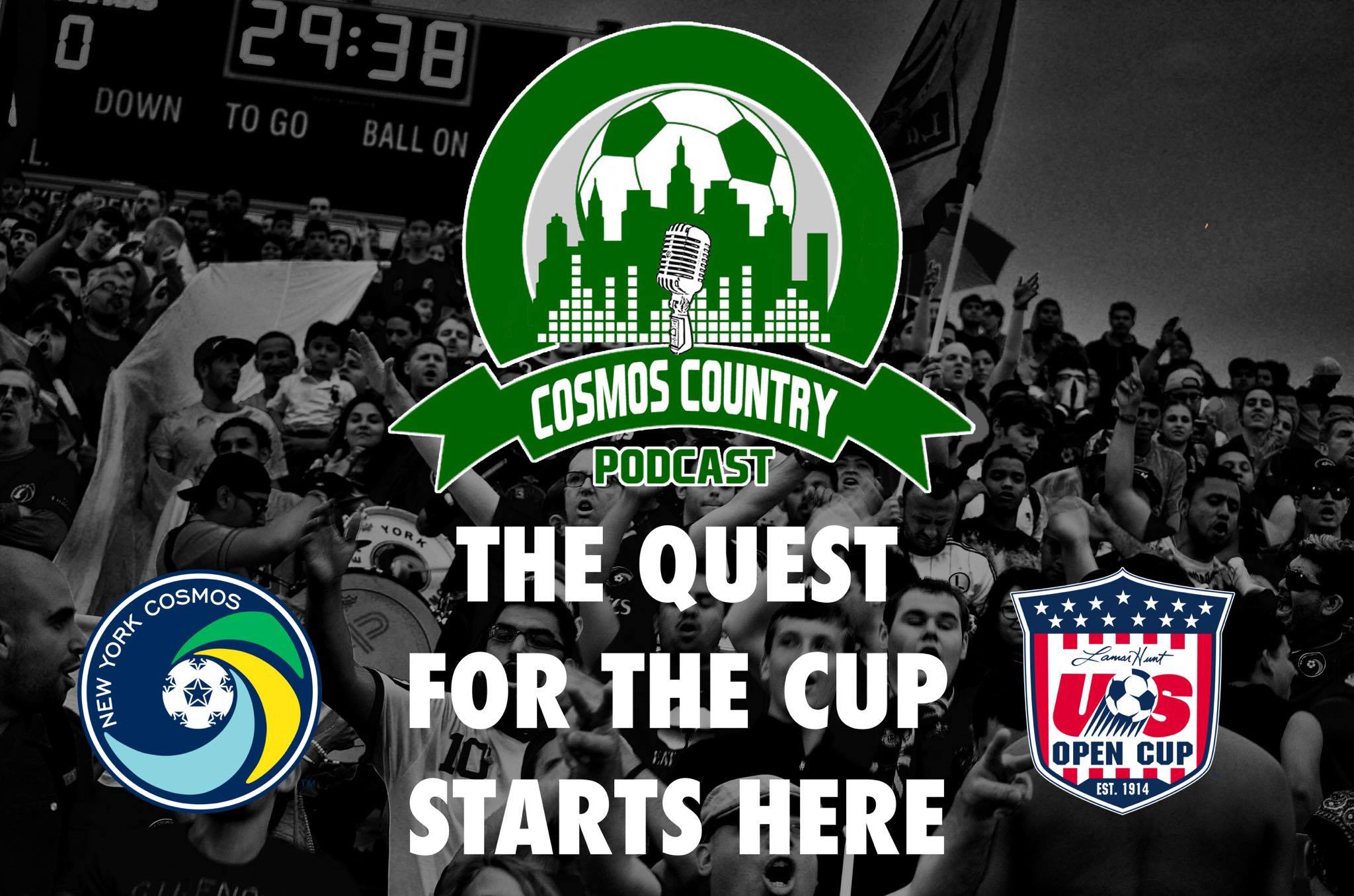 Love, Hate, the Cosmos and the US Open Cup
I LOVE the US Open Cup. I've seen the Cosmos pull off two incredible victories that have lifted my spirits and could not have been more different from each other.
I HATE the US Open Cup. I've seen the Cosmos lose two matches that also could not have been more different and they both still crushed me.
It's a fantastic competition. I recently covered a USOC qualifier in my neighborhood at the Met Oval, a local derby between the New York Greek Americans and the New York Pancyprian Freedoms. It definitely was not a match for everyone. It was a freezing night, I was severely under-dressed, there were about 15 people watching, and it was in a lot that some might call crappy and in the middle of nowhere.
But, man, it was awesome watching these two local teams with history slugging it out in front of nobody on a freezing night for club pride and because it was the cup.
I managed to cajole my way into the operations booth to defrost, write my notes and get match info from the USOC official. An unexpected bonus came when he informed me that Stefan Dimitrov (2013-14 Cosmos) was playing and I met him after the match.
The competition is also an incredible opportunity. Aside from the chance for the Cosmos to take on MLS talent in a competitive fixture, being the last NASL club standing guarantees a cash prize. Ultimately, winning the thing means a $250K pot and entry into CONCACAF Champions League.
With no disrespect to either the Brooklyn Italians or Jersey Express, we knew what match-ups we wanted to see. And after matches in Belson Stadium against each side in 2014 and 2015, respectively, we'd get them.
I watched my Cosmos smack the hell out of Red Bull in the first derby. A 3-0 mauling made the now-departed Mads Stokkelien a club hero after his two goals. And while it was a fun match to watch and made for a nice footnote in history (Who won the first Battle of New York?), the match against the Union absolutely wrecked me. We traveled to Chester, held our own and were knocked out after a series of controversial calls (and non-calls).
Which made that next MLS match against NYCFC that much more important. And we went in with spirits and confidence high…until Kwadwo Poku gave the visiting MLS side a two-goal lead close to the hour mark. The Cosmos staged a comeback with Lucky Mkosana assisting on a Leo Fernandes goal before knotting it up in the 90th and forcing it into extra time. The drama continued in extra time with a missed penalty by City.
I will never forget the sound of that ball hitting the crossbar. But, it wasn't over.
Visit ThisIsCosmosCountry.com to read the full article.