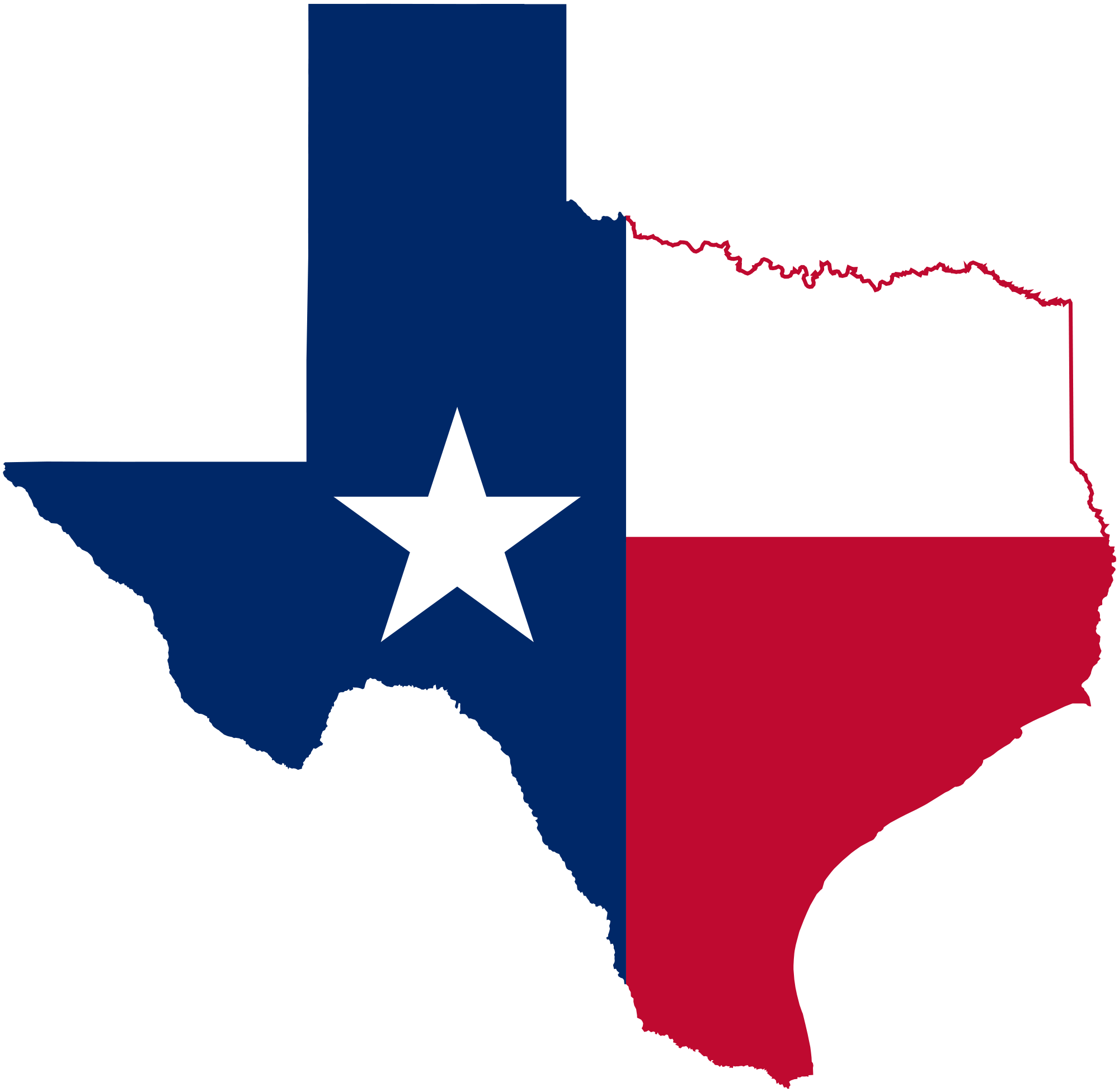 As NASL Goes West, It Must Return to Texas
The San Antonio Scorpions faded away last autumn to little fanfare.  With their death came the birth of San Antonio USL, whose ambitions are so obvious that their season ticket phone number advertised in their recent TV commercial is 444-5MLS.  The USL team will play in Toyota Field, just like the Scorpions did, and most fans of the late NASL side have not missed a beat in transferring their allegiance to the new San Antonio Spurs-owned club.  
For most stakeholders, this is a happy ending.  San Antonio soccer fans are closer than ever to their aspirations of an MLS franchise.  The Spurs finally get their soccer team after the Scorpions beat them to the punch years ago.  Most importantly, Gordon Hartman, the entrepreneur-philanthropist whose Soccer for a Cause vision brought the beautiful game to the Alamo City, is able to fund the growth and continued operations of Morgan's Wonderland, a mission far more noble than soccer.
The only loser in the outcome is NASL.  The league has four teams in Florida and it is reportedly on the verge of adding one or more teams in California. Yet it has lost its lone presence in one of the nation's other most populated states.  The Scorpions may technically be on hiatus, but the likelihood of them coming back in San Antonio is very low.  Just as Alen Marcina and a bunch of Landon Donovan autographed soccer balls have migrated north to OKC, the Scorpions brand could be headed west to Las Vegas. Vegas has plenty of the venomous creatures, so if it happens, this wouldn't be a Utah Jazz / Memphis Grizzlies situation where the nickname lacks local relevance.
Looking at the available top MSAs in Texas without a soccer club paints a bleak picture for the North American Soccer League.  Dallas and Houston have MLS teams, San Antonio is using USL as a highway rest stop on its way to MLS, while Austin and the Rio Grande Valley have USL squads.  Of the Texan MSAs meeting the USSF's D2 requirement for a population of 750,000, only El Paso lacks a team in one of the first three divisions of US Soccer.  This leaves NASL in an interesting position as it relates to Texas.  If the league truly wants to market itself as D1 caliber, it would be hard to do so with little to no presence in Texas when most top level sports leagues have at least two teams in the Lone Star State.  With the San Antonio fandom having moved on from the Scorpions and Rio Grande Valley too small to support more than one team, NASL has just four options in Texas.
El Paso
The biggest town in western Texas, the Sun City famously shares a border with the Mexican city of Juarez, which itself boasts a population over one million people.  Whether or not it is practical to expect an El Paso team to get lift from the Juarez population is debatable due to the dangers surrounding the border, but the combined cross border metro area population is about two million. MountainStar Sports Group, which owns the successful El Paso Chihuahuas AAA baseball team and the Mexican second division club FC Juarez, has expressed interest in establishing pro soccer in El Paso.
El Paso comes ready with a potential ownership group that has proven its ability to run both a successful soccer club and a successful American sports operation.  While the city's metro population is on the low side of the D2 standards, cross border appeal could mean the team's support plays above that level.  It comes with a built in derby with FC Juarez to spark local interest, while a shared ownership should keep the potentially spirited rivalry positive.  There is a lot to like about the idea of NASL partnering with MountainStar Sports Group to bring soccer to El Paso.  However, there is no indication that the groups are actually talking.  
While Don Garber has confirmed that MLS has had discussions with an El Paso group, it is highly unlikely that the league will go beyond three teams in Texas with plenty of attractive options around the country. San Antonio is clearly in a wide lead for the third and almost certainly final Texas MLS berth.  USL is the real competitor to be concerned about as it relates to El Paso.  With San Antonio (albeit temporarily),  Austin (albeit on hiatus) and Rio Grande Valley in the fold, USL can offer reduced travel costs and local rivalries. If the nearby Albuquerque Sol FC moves up to USL within the next few years as its owner has discussed, the appeal of USL may crystallize.  However the fast rise of FC Juarez in the Mexican pyramid could attract MountainStar to a NASL model more conducive to owners who want to invest to make their clubs operate at the highest level they possibly can.
I believe NASL should be aggressive in pursuing a partnership with MountainStar to bring El Paso into the fold and to reestablish a presence in Texas.  Regardless of that outcome, having a lone team in Texas in the western most part of the state will not be sufficient to support the league's ambitions.  Unfortunately this means NASL must tussle with MLS and USL for space in other markets.
Austin
Days after the reelection of Barack Obama as President of the United States, a petition appeared on WhiteHouse.gov asking to allow the big red state of Texas to secede from the Union. Following that, a petition appeared to allow Austin to secede from Texas and remain part of the United States should Texas secede successfully.  While we can only hope that these petitions were mostly tongue-in-cheek expressions of frustration, they demonstrate that Austin is a unique town that has as much in common with the West Coast culturally as it does with the rest of its state.
The capital of Texas twice had a USL soccer club called the Aztex, and twice that club ran into misfortune.  The first time, the team moved to Orlando and transformed into a phenomenon that elevated to MLS.  The second time, flooding caused the club to sit out the 2016 season with their return beyond that scheduled on paper but less than certain in reality.  Whether or not the Aztex come back in 2017, the USL may have a presence in Austin, but it is not particularly strong there.  This is why Rayo Vallecano's choice to drop their US based team into Oklahoma City, where the USL Energy are strong, is particularly puzzling to me.  If you were a hipster-friendly club looking to pick a fight with USL in a southern midwest city, Austin would have made a lot more sense than OKC.
Austin does not come with a clear ownership group like El Paso, or an easily identifiable place to play, other than perhaps the University of Texas's Myers Stadium if it could made available for matches. The city is home to a large and successful high tech community, in which NASL may be able to identify potential investors as they seem to have found in the San Francisco Bay Area.   A soccer stadium concept was floated in the city in 2014, when it appeared Austin may have had a shot at MLS.  As with El Paso, San Antonio's imminent franchise award likely locks Austin out of MLS forever.
While Austin does not feature "big league" sports competition, it does have several successful minor league teams in the area, such as the Nolan Ryan-owned Round Rock Express AAA baseball team. However, the 800 pound gorilla in the Austin sports scene is the University of Texas and its popular athletics programs.
As one of the fastest growing MSAs in the nation, Austin offers NASL a very interesting opportunity within the state of Texas.  If a strong ownership group were to bring NASL to Austin, it is likely they could establish themselves as the premier team in the market.  The other two alternatives to El Paso and Austin mean going toe to toe with MLS.
Dallas-Fort Worth
DFW is a sprawling metropolitan area. Drive time from Frisco, where MLS's FC Dallas is based, to Arlington or Fort Worth can take 40 minutes to an hour.  With a population of almost seven million people, the metroplex is the fourth largest MSA in the United States.  The idea that a NASL team with the right ownership could co-exist with MLS in another part of the metro area is not far fetched.  The effort would be similar to what Peter Wilt is attempting in Chicago.
As with any market across the country, the real challenge is in identifying potential owners.  In Dallas, there is no more high profile sports owner than Mark Cuban of the NBA Mavericks.  Cuban reportedly had interest in purchasing Aston Villa FC in December of 2014, so it is not out of the realm of possibility that he would consider owning a soccer club closer to home. The free market approach of NASL could prove attractive to the tech mogul, who has always been willing to invest in his teams with championship glory in mind.  Another billionaire with Dallas connections is Sunderland AFC owner Ellis Short, so the area is not without its share of tycoons willing to invest in the beautiful game.  The trick would be finding the right partner to help NASL carve its own piece of the market separate from FC Dallas, creating a local derby in the process.
Two NPSL teams currently operate in the Dallas-Fort Worth area.  The Fort Worth Vaqueros are run by former FC Dallas GM Michael Hitchcock while Dallas City FC is run by a former FC Dallas marketing executive, Nicolas Ayala.  It is unclear whether either group has or can raise the funding to step up to the NASL level.  The Dallas Tornado was the city's entry in NASL 1.0.
Houston
Where the Dallas metroplex is the fourth largest MSA in the USA, Houston follows closely behind as the fifth.  While the Houston Dynamo have several advantages over their MLS peers in Dallas, such as a downtown stadium and stronger attendance, there still could be an opportunity for NASL to carve its own niche.
The Sugar Land Skeeters provide a model of an independent professional team competing in a different part of the metro area.  In the Skeeters' case,  they are putting up decent attendance numbers consistent with what we see as current NASL averages today despite being in the same market as the MLB Astros.  It is possible that a NASL team could outperform the Skeeters as the North American Soccer League tends to more consistently attract bigger names in its sport relative to what Atlantic League teams bring to play the Skeeters, Roger Clemens and Tracy McGrady cameos notwithstanding.  A partnership with the Skeeters may make sense in more ways than one, as their Constellation Field has hosted soccer and their owners appear to have sufficient net worth for NASL.
Aside from the Skeeters, the owner of the NBA Rockets may be a candidate to bring NASL to Houston. Leslie Alexander was reportedly close to buying the Dynamo in 2012 when AEG sold their stake in the club, however AEG eventually chose other bidders.  If Alexander still has an appetite for the beautiful game, NASL could offer him an opportunity to show MLS what they missed by AEG failing to complete their deal with him.
The Houston Regals currently operate in NPSL, while the Houston Dutch Lions operate in PDL.  Neither organization seems to have the backing to make a step up.  The Houston Hurricane and Houston Stars were the city's entries in NASL 1.0.
The Texan role in NASL's goals
NASL is on the verge of announcing several exciting expansion teams with Chicago and the San Francisco Bay Area as the leading candidates, and potentially more on the west coast according to the Empire of Soccer report.  This is great news, but the league must not forget the Lone Star State.  While NASL consolidates its position in the northern midwest and branches out into California, it will have to turn its gaze back to Texas to achieve its lofty aspirations of being a credible alternative first division of US Soccer alongside MLS.