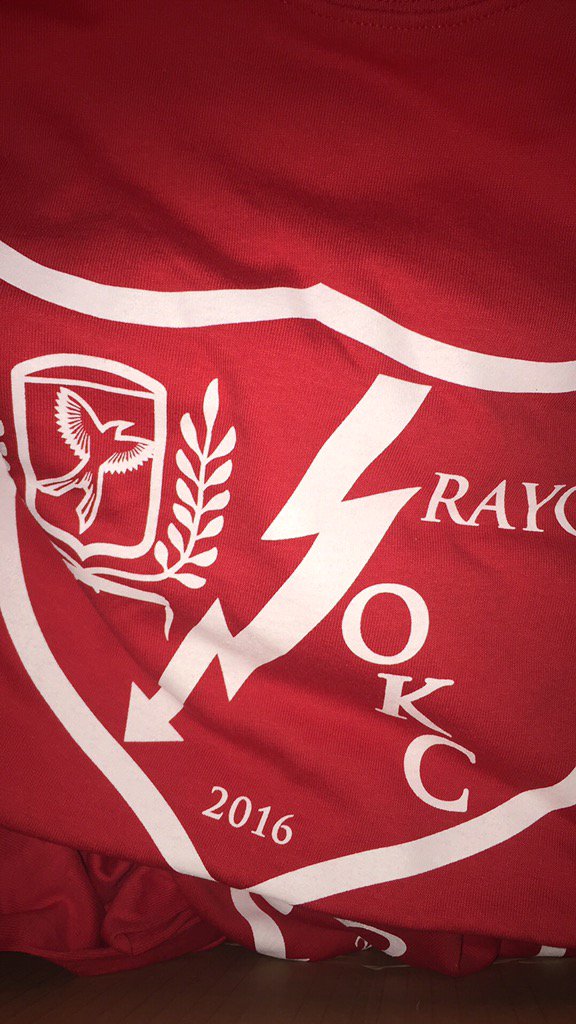 Breaking Ground: Rayo Oklahoma City
An expansion team is always a delight. It is a creature sustained on speculation embracing 'what ifs,' 'no ways,' 'could and couldn't bes,' 'must haves,' and 'that's its.' There is nothing that a starved off-season or even pre-season supporter craves more. The promise, the expectation, and the possibility of fulfillment or failure invigorates everyone. It is new life; it is the status quo.
This is most certainly true of the North American Soccer League (NASL) this coming year. There will be at least three expansion teams debuting: Rayo Oklahoma City, Miami FC, and Puerto Rico FC. It is the first of these that I would like to consider here, RayoOKC.
Owned by an already established and well-loved Spanish club, Rayo Vallecano de Madrid, which has managed to stay in La Liga (Spain's top flight of soccer dominated by Barcelona and Real Madrid). Yet, it's not as though Rayo has been a powerhouse or even a critics' darling of a team. When I think of Rayo, I think of them as kind of being the Spanish equivalent of West Bromwich Albion for those of you familiar with the English Premier League. I'd attempt to make some US sports analog but there aren't the same stakes in hand-egg, bounce, bat, or skate soccer. Point is, Rayo has carved a niche for itself as a middling-to-low team in one of the world's most difficult and one-sided leagues.
So, of course, the ownership has decided to expand its brand a la Manchester City, whose owner has given us NYC FC in Major League Soccer as well as Melbourne City in Australia's A-League. Rayo OKC exists now. There were vast grumblings about it. But over the January, the organization has shown that it's not stupid and that it's taking this enterprise seriously. At least, on the pitch, the only place that really matters to a supporter.
Step one: find the team's first manager. Options abound but the Front Office decided to go with a known quantity, someone who have seen highs and lows in the NASL. Alen Marcina took the helm.
Marcina came to Oklahoma Cit after a disastrous season with the now defunct San Antonio Scorpions. Under Marcina's leadership, the once champions went from first to worst only escaping the bottom of the barrel on a slim goal differential. I was critical of nearly all of Marcina's decisions during the Fall of 2015 mostly due to his refusal to abandon a stolid system that was clearly not working and only generating undisciplined, ugly matches.
But what I and, I suspect, many of us in the pundit coterie didn't realize was just how much of a clusterf*ck San Antonio was behind the scenes in the Front Office. I still stand by my calls to for Marcina to be fired, because he wasn't getting results. But the simple fact is, Marcina was showing his players that at least he and his coaching staff believed in them, had their backs because it was abundantly clear at season's end that the owner was at best indifferent at worse contemptuous of the players. 
Being fired in public at airport baggage claim after the last match of the season gives you a sense of the owner's class. Now, however, Marcina is with an organization that seems to make it clear it's not just willing, it's ready to give him the resources he needs to win the NASL championship again.
Now on to Step Two: finding players. What has Marcina done thus far to build up RayoOKC from scratch? He's focused on assembling a team of experienced NASL players and ex-MLS starters. From the now dead Atlanta Silverbacks comes 29 year-old centerback Rauwshan McKenzie, whose was a regular with MLS's ChivasUSA before coming to Atlanta where he helped to create one of the stingiest defenses in NASL. It's easy to call a centerback 'strong' and McKenzie certainly is. His size and experience allows him to shepherd slighter wingers or strikers away from goal. McKenzie can certainly step in day one as a starter, but he'll need a quicker partner.
In front of him will be Pecka, a defensive midfielder who established himself with the NASL's Ft. Lauderdale Strikers before signing with MLS's Real Salt Lake last season. He didn't get the minutes he would have hoped with RSL even when shunted off to their third tier United Soccer League affiliate Real Monarchs. Coming back to the league, Pecka should be able to get himself back on track. Marcina has a soft spot for defensive midfielders, and at 26, Pecka is still a player that hasn't hit his performance peak.
The Brazilian is a strong ball winner and long passer. He will be sending more than a few long balls to former RSL teammate Sebastian Velasquez. As a central attacking midfielder who can play out left without difficulty, Velasquez will bring a frenetic pace to RayoOKC's attack (and a revolting haircut). Still only 24 years-old, Velasquez can only improve with minutes, which he'll most certainly get under Marcina.
These first three signings create a strong spine for the team. Joining these three are two fullbacks that will certainly make their presence felt. Another former Atlanta Silverback, Kosoke Kimura comes to Oklahoma City to take possession of the rightback position. Kimura is an excellent fullback who strikes that coveted balance between a service providing wingback and a proper defense-minded fullback. While playing with last year with Atlanta, Kimura played as a wingback in a 3-5-2. Marcina deployed the same formation in the past as well with San Antonio, so Kimura is a good fit. Plus, as player who has won the MLS Supporters' Shield and MLS Cup, he'll bring the requisite winning attitude to the new team.
Over on the left side, Marcina was able to sign away from MLS's FC Dallas leftback/defensive midfielder Michel. Because he's a deadball specialist able to score some amazing goals on freekicks, it might be very tempting to see him as only a central defensive midfielder. But that kind of skill from a left-footed player makes for an excellent counterpart to Kimura. Michel, if he stays healthy, will be a dynamic player and instantly challenge Justin Davis for the title of best attacking leftback in the league.
So, as of right now, RayoOKC have three of a starting back four and in the center of the pitch a defensive midfielder and an attacking midfielder. These signings are, at the very least, superb depth signings but each of them can suppose until told otherwise that they will be starters come RayoOKC's first match hosting FC Edmonton on April 2nd. It will be interesting to monitor who else comes into the team. Especially if any players from the parent team in Spain send some overseas.
Step Three: win over the fans. In a recent interview, Marcina suggested a major change in the style of play he tends to deploy asserting that he wants to play the 'Rayo way,' which is fast, pressing, and controlling the pace of the game. This isn't the kind of play we've ever seen from Marcina, at least, never with San Antonio. However, the pieces he's assembled so far are experienced, pacey, and technically gifted so it will definitely be interesting to see what happens. There's still work to be done to not only win supporters in Oklahoma City (a city were the USL's Oklahoma Energy have a head start bringing soccer to the Sooner state) but also satiate the supporters back in Spain who feel their club might be over extending itself.
The best way to do this will be to win, and I firmly believe that Marcina has the skills to win with RayoOKC, if he continues to sign players of this quality. If anything, the hardships of the 2015 season have given the relatively young manager (he's only 36) the experience he needs to be more focused, more disciplined.