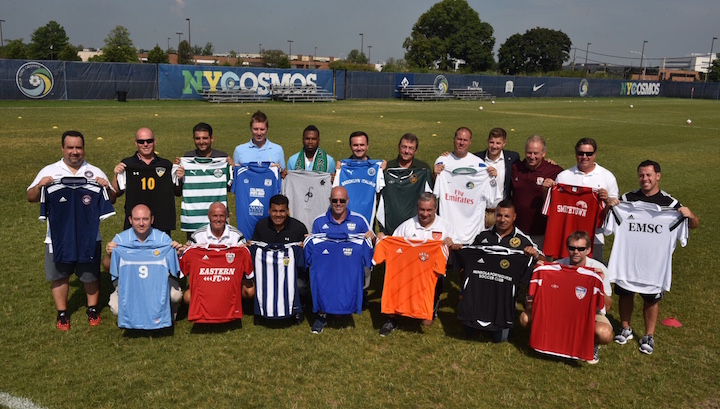 New York Cosmos Academy Approved by US Soccer
The New York Cosmos have received approval from US Soccer to begin a development academy for the U-12 age group. The club will be permitted to start developing young players during the 2016 season.
New York Cosmos Chief Operating Officer, Erik Stover said, "We are delighted that we have been given academy status. Youth development is an important part of this club and now we can work towards fine-tuning our infrastructure with young players at the heart."

Part of this infrastructure would include the Cosmos' Academy Affiliate Program, a program that involves 19 local clubs around the New York Metropolitan area, including organizations like the Brooklyn Italians, Mineola Portuguese SC, and Auburndale SC. The goal of this program has been to identify local talent while sharing the Cosmos' training philosophies with local coaches.
Now, the Affiliate program will be pivotal in identifying potential academy candidates. Head coach Giovanni Savarese has already led talent identification centers and the club will certainly have targets in mind to round out their inaugural class.
The club still has applications pending for the U-13 and U-14 age groups, but announcements are expected early in 2016. Metro also reports that while the program will begin with boys' teams, the club envisions a similar program for girls'.
"This is a huge step for us," commented New York Cosmos Head Coach Giovanni Savarese.
Visit ThisIsCosmosCountry.com to read the full article.