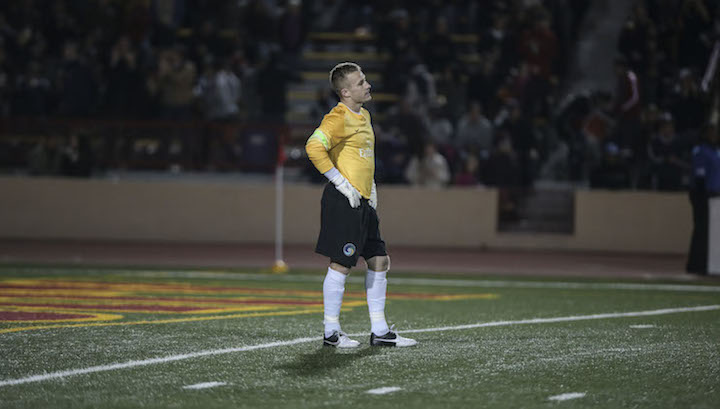 Cosmos Announce Re-signing of GK Brian Holt
The Cosmos filled out their goalkeeper corps this morning with the announcement of the re-signing of Brian Holt.
Holt did not see much action last year, but when he did, he came up big. With Jimmy Maurer out for preventative care and Kyle Zobeck still recovering from injury, Holt was called upon to step into the net against the Carolina Railhawks on August 30th. A spirited performance by him helped them get all three points as the Cosmos prevailed 3-2.
Holt also featured in a preseason win over the Ventura County Fusion of the Premier Development League and the second half of the historic friendly in Cuba on June 2nd.
"Brian is an excellent goalkeeper," said Cosmos Head Coach and Sporting Director Giovanni Savarese. "Last season he showed his ability on a constant basis, and he earned his spot on this team. He has worked hard to be here."
Visit ThisIsCosmosCountry.com to read the full article.