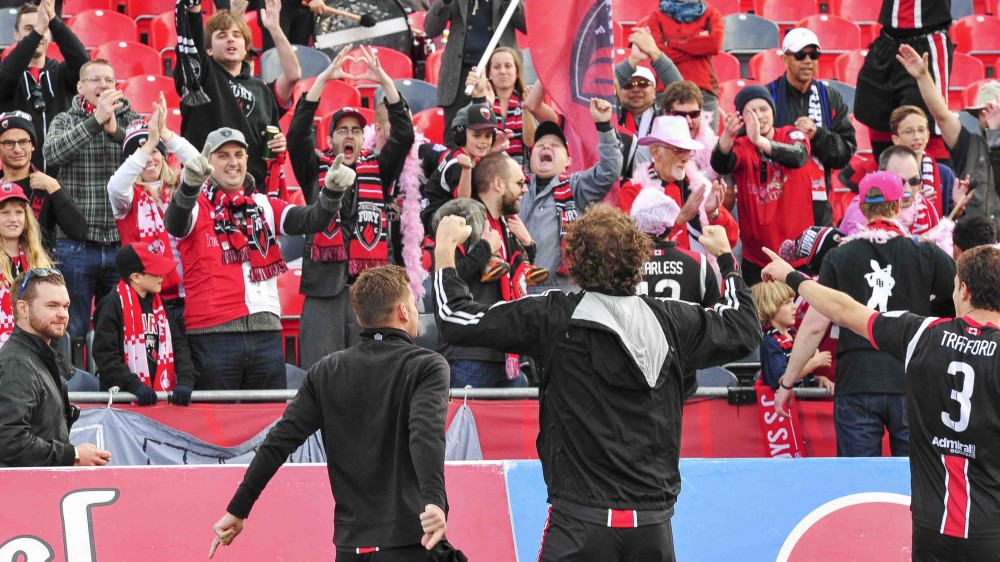 Recap: Fury clinch playoff spot with win over Eddies
Ottawa Fury FC 2-0 FC Edmonton
Goals:
23′  Ubiparipovic (OTT)
72  'Ubiparipovic (OTT)
Major Themes:
Ottawa Fury FC clinched a playoff spot with this win over FC Edmonton, ensuring that the lowest they can finish in the combined standings is fourth place
The two Canadian clubs both entered the game on hot streaks, both coming off wins against the New York Cosmos in recent weeks.
FC Edmonton controlled possesion for a lot of the match but Ottawa Fury created the more dangerous attacks and were able to capitalize twice thanks to midfielder Ubiparipovic
Highlights:
In Form:
Sinisa Ubiparipovic scored both of Ottawa's goals and has been in fantastic form recently.  He has earned a few goals and a number of assists in recent weeks, and seems to have found the form that he has for long spurts last season.
Romuald Peiser was once again on top form earning yet another clean sheet for Ottawa.  The french keeper looks favourite to win the Golden Glove award for 2015
Eddie Edwards seemed to have a good game playing in the defensive midfield role.  The Canadian, who normally plays in defense, was returning to his hometown.
Liabilities:
Neither team showed too many liablities as they stayed tight within their tactical formations.   Ottawa was able to use the wings and width of the pitch to stretch play out and create chances.
You Won't See On The Highlights:
As usual, there was a decent number of FC Edmonton fans in attendance cheering on Eddie Edwards and the Eddies.  Although they were often drowned out by the home support, they certainly made it known that they were there.
Lessons Learned:
Ottawa Fury finally have FC Edmontons number and are able to make up for past results earlier this year (Voyageurs Cup)
FC Edmonton may still be in the playoff race but they will need to find some big results in their last four matches if they are to secure a spot in the NASL Championship
Ottawa Fury are the real deal and look favourites to be playing in the soccer bowl after this impressive result keeps them a top both the Fall and Combined standings,