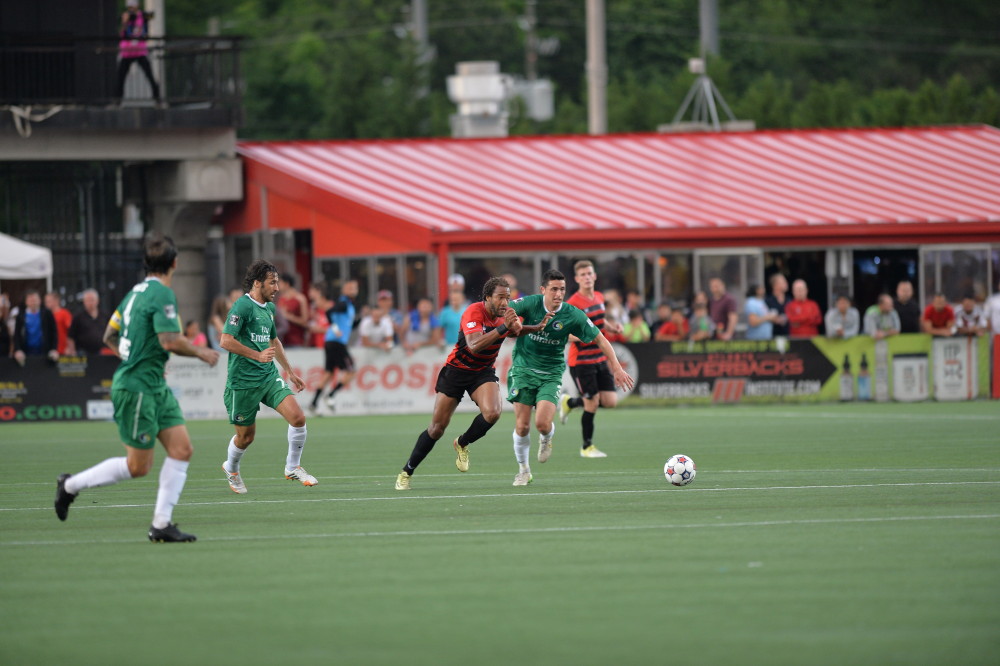 Preview: Silverbacks fairy tale starts here? Or do Cosmos recover?
New York Cosmos –  Atlanta Silverbacks FC
Major Themes:
– The Cosmos seem to have entered a black hole of form and are 0-1-2 in their last 3. At stake is the 1st Seed in the NASL Championship. If Ottawa or Minnesota win the fall and earn more points than New York in the Combined table and end up in the final, New York would face an away game for the Soccer Bowl. However, if any team other than the fall champion enters the final, New York is still assured an away game as the lowest seed they can earn is #2 (the two champions are awarded seeds #1 and #2 based on combined table points).
– For the Silverbacks it's a case of 'so close yet so far'. They're 4 points off the Eddies and Strikers and the all important final playoff spot. Unfortunately their run in to the end of the season makes even a lucky entry into the playoffs an unlikely event. They first face two back to back games against the Spring Champions, who are admittedly off the pace but winning both games seems an unlikely occurrence. Then they face the Rowdies (beatable) before moving on to games against Minnesota and Ottawa who are locked in a death struggle for the Fall Championship. A shock upset is possible in those final two games but again, a long shot. It's not impossible, but the odds are stacked very high against Atlanta.
In the last game:
Keep An Eye On:
– Jimmy Maurer (NYC) – Rested the week prior with disastrous consequences, Jimmy should come back with saving the combined record on his mind.
– Jamie Chavez (ATL) – Two goals in a frustrating draw against the Scorpions will have motivated Chavez to go out and do some star killing.
– Goals (ATL) – Atlanta have scored 6 in their last 3. Their defense is tough and agile. They should have the run of the midfield against the aging Raul and Marcos Senna. That gives their attackers much more chances up front.
You Probably Won't See:
– Plucky team that everyone arrogantly bet against at the start of the season humbles the NASL Galacticos in back to back games. As their opponents drop easy points, the Silverbacks notch shock victory after shock victory to get in the playoffs. Emilio Estevez then leads them to an unlikely victory in the Soccer Bowl when the ref disallows an offside 95th minute equalizer. Directed by Michael Bay. Starring Meg Ryan as the Silverbacks fan who never stopped believing. In all seriousness, while the Silverbacks face an uphill task, I'm not ready to bet against them entirely. They've proven the Twitterati wrong day one in 2015.