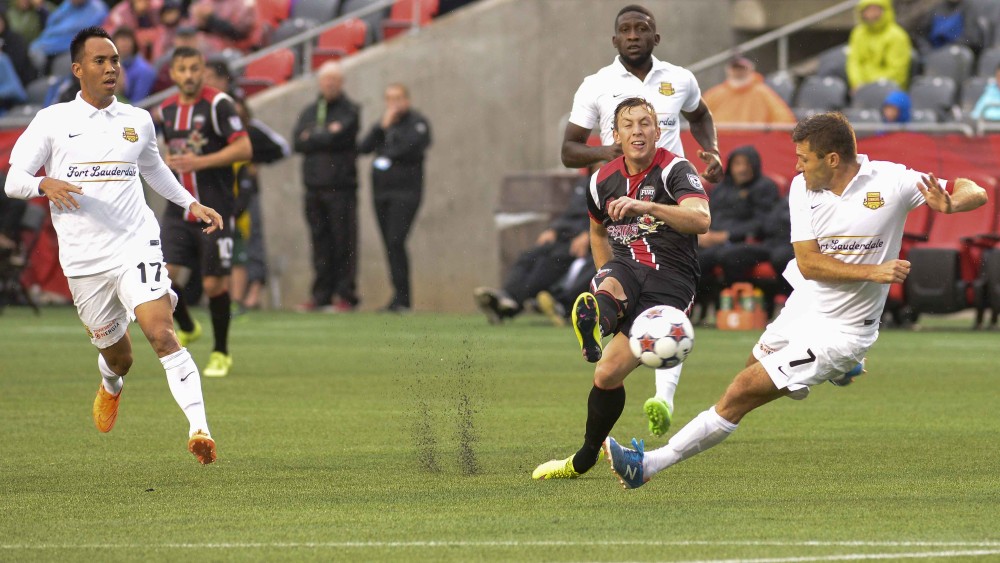 Preview: Strikers to host Fury in NASL Championship race
Fort Lauderdale Strikers vs. Ottawa Fury
Major Themes
The two clubs met each other last weekend and battled to a nil nil draw.  They both created chances but struggled to break each other down.
Strikers defeated Armada midweek and now sit in the 4th seed spot for the NASL Championship.
Ottawa Fury have dropped points recently but still look strong as they sit atop the Fall Season standings.
Last Time They Met
Who to watch.  
Oliver has scored twice in Fury's last three matches and seems to have found his form since coming back from a string of injuries.
Peiser was solid when these two teams met last week, and his quick reflexes and strong presence in the box will be important in denying Fort Lauderdale goals.
Pinho currently leads the Strikers and NASL with 12 goals, and the Brazilian will certainly be someone to keep an eye on as Fort Lauderdale push forward.
What You'll See
Expect to see two very organized teams that play strong tactically and try and take advantage of mistakes.   They battled out to a 0-0 seven days ago and a repeat of that scoreline is possible if neither team open up and get caught on the counter.
What You Wont See
Both coaches know exactly what to expect and it's doubtful you'll see it rain goals. With the defensive strength of Ottawa holding back the strong Strikers offense, it will take a goal or two early for either club to really open the game up.