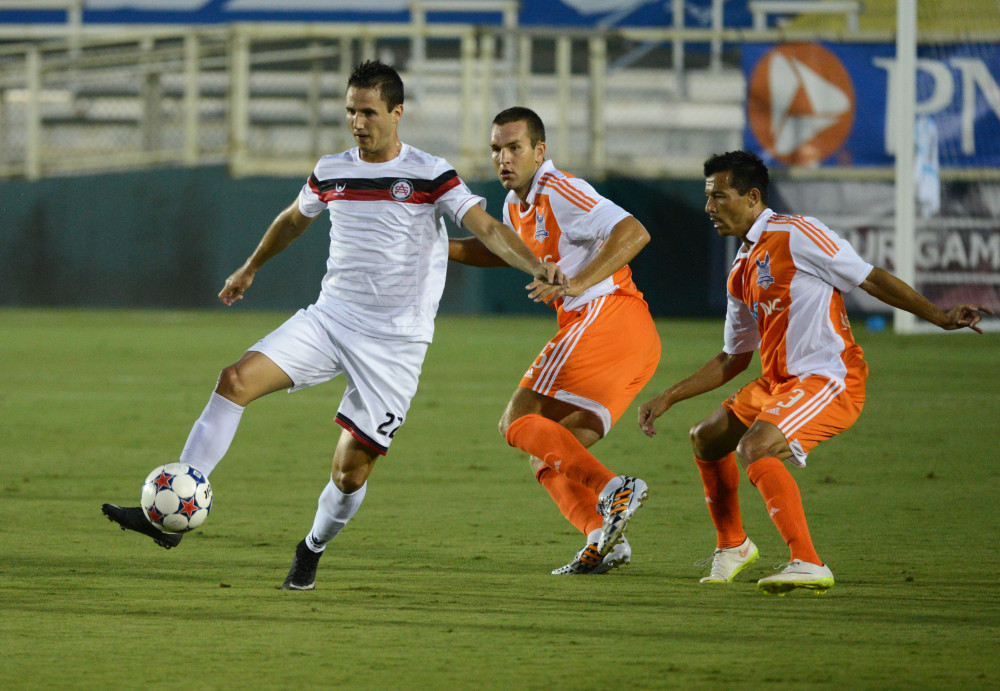 Preview: Southern Derby At Stake as Railhawks travel to Atlanta
Atlanta Silverbacks vs. Carolina Railhawks
What's At Stake
A win is probably required to keep both teams' slim playoff hopes alive.
But beyond that, one of the (possibly) final chapters of the Southern Derby prepares to be written. The murky futures of both Carolina and Atlanta have been well-documented, both on this site and others. It would be a shame if a rivalry that has produced such drama, particularly at the end of Spring 2013, were to fizzle so quietly. Having split the first two matches, this game decides who wins the year's Southern Derby and possibly infinite bragging rights.
What We Can Learn From Last Time
Over the last handful of matches, Nazmi Albadawi has finally shown the offensive spark people hoped he could display this year. Carolina's been searching for the 3rd leg to go with Nacho Novo and Tiyi Shipalane all year. Austin da Luz was almost that guy after his impressive performances against Minnesota to start the Fall and in Indianapolis, but he's fallen off a little bit. Mark Anderson and Leo Osaki both had their near-breakout moments. But the hope was always that homegrown Albadawi would step up.
Albadawi's in the perfect spot to form a literal triangle with Novo and Shipalane, often interchanging with the latter to change the point of attack. This dynamism proved quite fruitful against Atlanta two weeks ago.
On the other side, wingers Kosuke Kimura and Kyle Porter are always hypothetically dangerous. While they didn't produce much against the Railies two weeks ago, the opportunity will always be there against a side that still hasn't properly defensively recovered from Wes Knight's early retirement, which is evinced by having allowed at least three goals in five of the last six matches.
The good news for RailHawks fans is that the match two weeks ago against Atlanta was a comprehensive Carolina victory. The bad news is they haven't really had many of those this year, particularly not on the road in the Fall.
End of the RoadHawks
The road form hasn't been as bad as the #RoadHawks moniker might suggest.
So far this Autumn, they've come within a dubious 96th-minute goal from tying in Ottawa (the goal wasn't dubious, the 96th minute part was) with only ten men and they were up a goal halfway through the second half of games in Blaine and Hofstra. Overall, the road performances haven't been bad, they've just often ended in losses. And Carolina did earn its first road point of the Autumn a week and a half ago in a drab 3-3 draw in San Antonio. One would think that eventually the results would follow the form, and Atlanta is hypothetically a great opponent to realize that.
Historically, though, Atlanta has been really good at producing a result at exactly the wrong time for Carolina.