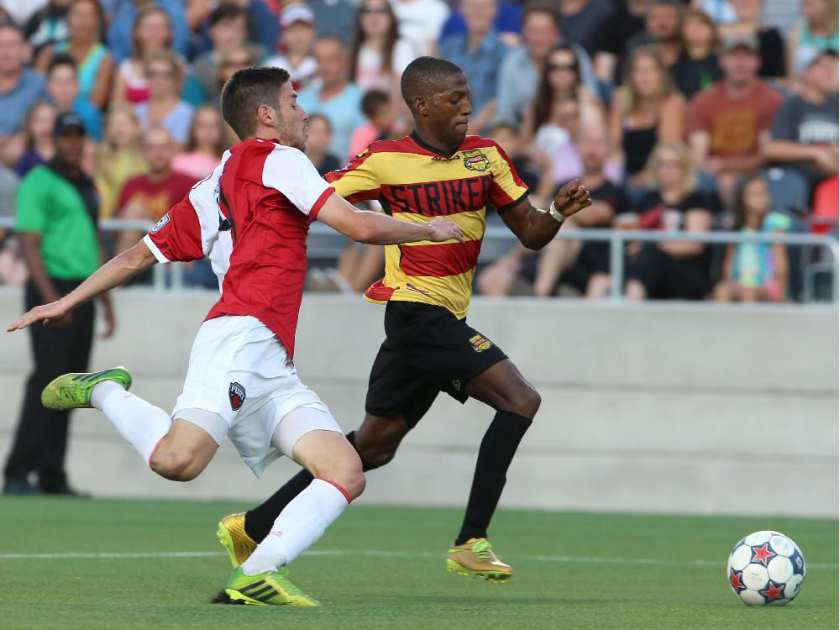 Strikers head to Canada looking to upset Fury
Major Themes:
Ottawa Fury are looking to build on their 1-0 road win in Texas last week as they continue to chase the Fall Season title. They gained just two points from their three home game stand in August and will certainly be looking to change their fortunes at home.
Fort Lauderdale have pushed their way up the table since finishing 8th in the Spring Season. The return of Gunter Kronsteiner has helped push the Strikers back into NASL Championship contention, as they sit 5th with  game in hand of all the teams ahead of them, and two games in hand against most of the teams chasing them.
Ottawa Fury have several former Strikers players in their squad, including centre back Rafael Alves and forward Aly Hassan.  Alves has been a big part of Fury's success this year as a rock in the defense, forming a fantastic partnership with Colin Falvey
These two clubs will face each other again next weekend as Ottawa make the trip down to Florida.
In Their Last Meeting: The Strikers won 3-1 in Ottawa earlier this year in the Spring Season
Keep An Eye On:
Stephan Pinho is currently leading the NASL with 12 goals scored and will certainly be someone the Fury defense will need to shut down.
Oliver Minatel has scored in his last two matches and has become a dangerous threat down the wing. He led Fury in scoring last year, and after some struggles with injury he seems to have found his form again
You Probably Won't Notice
Canadian Men's National Team captain, and Fury midfielder Julian De Guzman picked up an injury while on International Duty for World Cup Qualifiers, and will likely not feature in this match.