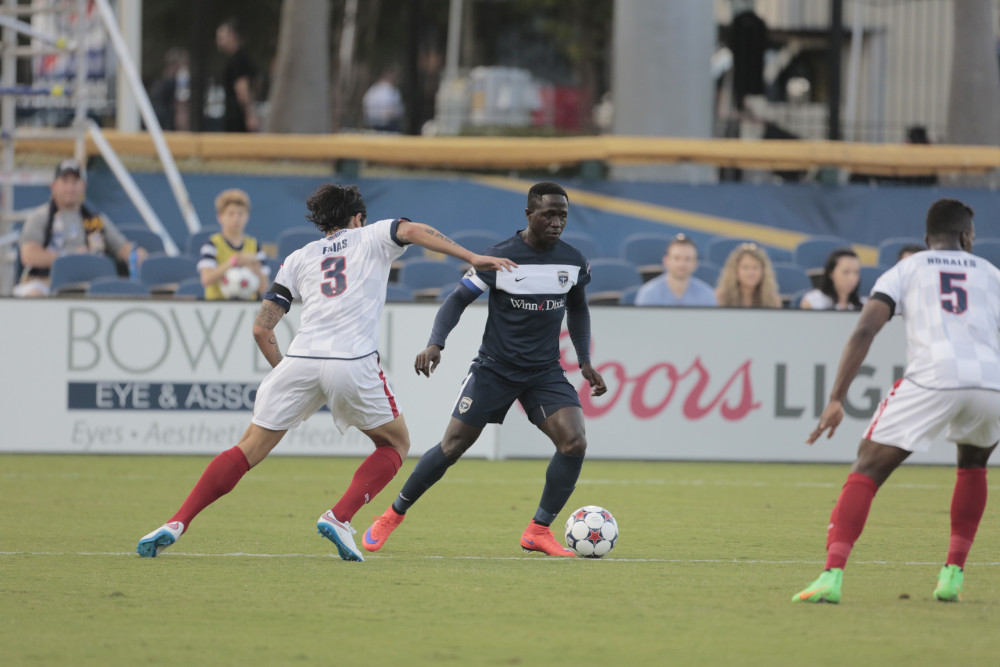 Preview: Armada sails for second ever game against Indy
Indy Eleven vs. Jacksonville Armada
Major Themes:
-Both teams are struggling at the bottom of the combined table with Jacksonville in 9th (with a game in hand) and Indy in 10th. They sit four and five points respectively outside the final playoff spot.
-Indy is coming off a humbling 3 games without a win (and with 8 goals conceded). A win would do much to boost morale.
-Jacksonville is coming off two back to back games against the Scorpions without a win. They had showed some flashes of strength just prior but their ascendancy seems to have slowed. However, anything is possible given the up and down season they've been having.
In the last game:
Bachy Hoyos scores after half time to torpedo Indy's undefeated streak that stretched back to 2014.
Keep An Eye On:
– Dane Richards (IND) – The lone standout in Indy's shambolic display versus the strikers looked threatening against Minnesota as well. With Jacksonville's defense not being the strongest in the league, expect to see Richards make some threatening runs.
-Jacksonville's GK Choice – Miguel Gallardo has started JAX's last two games but since July 15th the team has rotated keepers after two outings. So we will most likely see David Sierra (who I now rate as the stronger of the two) start the game. Indy's attackers have a tendency to get in close and take shots so the choice to play the blunder prone Gallardo might decide the game.
-Discipline (JAX) – Jacksonville players have the top 2 spots on the NASL yellow card accumulation table. The team also has its fair share of red cards that have necessitated a lot of squad rotation.
You Probably Won't See:
– Kristian Nicht (IND) – While Nicht's win record is better than his backup's (the latter hasn't won any games), Keith Cardona put on a fine display versus Minnesota United. The Loons were restricts to only a single goal and Cardona made several key saves to maintain the scoreline.
– A lot goals – The Eleven have scored more than 2 goals only once this year: June 13th when they put 3 past FC Edmonton. Only one team has scored fewer goals in the fall season: Jacksonville. The Armada did have a streak of 3 games where they scored 8 but the following three games have produced only 1 goal total.