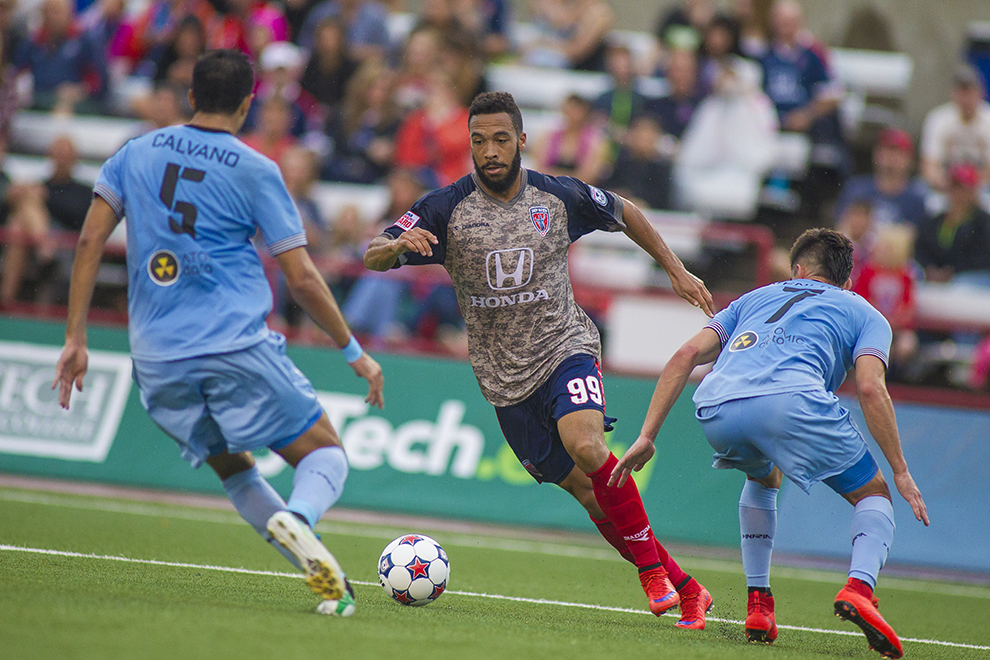 Preview: Indy Head To Minnesota In Search Of Answers
Minnesota United FC – Indy Eleven 
Major Themes:
Minnesota returns home after playing five of its last six games away, and in spite of the heavy road work United have hit their stride with consecutive wins against Ottawa and Tampa Bay. Indy believed they recovered from a terrible streak after earning a win and a draw, but an embarrassing 7-1 atrocity in Ft. Lauderdale on Saturday leave the Eleven only with bruises and questions.
Indy may field a fatigue-conscious roster, with Wednesday being game two of three in eight days and with Saturday's rout occurring in a torrential downpour. Minnesota, however, enter the night benefiting from a week off and a generally clean bill of health to boot.
The Eleven have recorded exactly one shut out this fall. Minnesota? None. If you want to see some goals, you could make worse bets than turning to One World Sports on Wednesday night.
In the last game:
Similar issues dogged Indy in its first bout with the Loons that hurt the club this weekend: far too much space in the midfield and a disorganized and pressure-free back line, leaving the club unable to defend against counterattacks or lopsided attacks.
Keep An Eye On:
Dane Richards (IND). The Red Bulls loanee is actually a fairly bright spot for the club right now, having netted three times in as many games to tie the team lead for goals. Against a porous-if-not-abominable Minnesota defense, a player like Richards can be the catalyst for a big upset.
Christian Ramirez (MNU). Ramirez had scored in seven straight games before the streak was snapped in Minnesota's win against Tampa Bay last weekend. Don't consider him to be cooled off just yet. The defending Golden Boot holder can score by running onto the ball, playing with his back to goal, and has even been capable of clever and skillful service to others. He is the complete package, and Indy may not have what it takes to contain him.
You Won't Notice:
Marco Franco (IND). The defender earned straight red for a sloppy tackle on PC against Ft. Lauderdale on Saturday. He will be viewing the action from the sidelines of the National Sports Center.
Aaron Pitchkolan (MNU). Pitchkolan may be the permanent fixture of the "You Won't Notice" feature. Instead of flashy, aggressive passing or dangerous attacking runs, the midfielder adds value by circulating the ball, maintaining possession, and drawing in defenders to open space for others. Add the fact that Pitchkolan has been playing out of the back four for a few matches, and he is likely to continue to blend in with the grass on Wednesday.
You Probably Won't See:
Coach Tim Regan retaining his head coaching position after another loss. Regan's position is an interim one, and it is worth noting that Indy began the fall with a fair run that put them in the mix early. But the bottom fell out of the club after its first steep loss to Ottawa, and the team is somehow looking up at the bottom from below it after its latest loss. Peter Wilt is in the Twin Cities to take in the game Wednesday. The Indy Eleven owner voiced his displeasure via Twitter this weekend, and may be loathe to witness another embarrassment. Only this writer's speculation.
Embarrassing loss. I'm sorry @IndyEleven fans. We must do better.

— peter wilt (@PeterWilt1) August 30, 2015