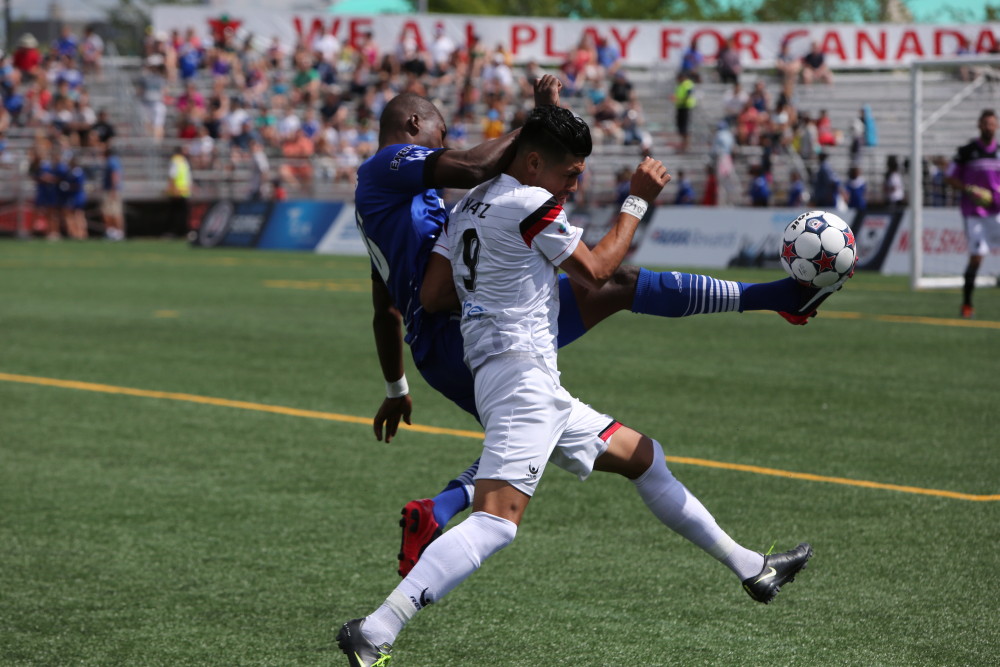 Preview: Silverbacks – Eddies game has key playoff implications
Atlanta Silverbacks vs. FC Edmonton
Major Themes:
– Both teams come into this game with nearly identical records: Level at 15 points with 10 games played in the Fall and the Eddies leading Atlanta by 1 point, 24 to 23 with 20 games played in the combined table. The Silverbacks are in the Combined Table seventh place while the Eddies are sixth.
– With Tampa's fourth place in the combined table looking shaky given recent form, a win here will put either team in strong contention for making it into the post-season. The Eddies dropped valuable points against Fort Lauderdale last weekend allowing the Strikers to move into 5th place with 24 points and favorable goal difference.
– Atlanta come into this game having slowed a little off the phenomenal pace they were on at the start of the fall season; They haven't won a game in the last three. That's concerning given the opposition they had faced: San Antonio (draw), Jacksonville (loss) and Indy Eleven (draw). Not the most fearsome slate of NASL teams.
– The Eddies had their own slowdown last game by losing 2-0 to the Strikers after a three game streak of convincing wins. Is the loss a sign of things to come or an aberration?
In the last game:
The Eddies collapse 1-3 against Atlanta.
Keep An Eye On:
– The Eddies' goalkeeping choice – Canadian Tyson Farago went between the sticks last weekend for his 2015 debut. Regular starter Matt Van Oekel was given bench duty. Farago let in one goal in regulation but also made a spectacular save during a overall positive performance. Was it enough to be given a second successive start?
– Tomi Ameobi (FCE) – The NASL's most efficient striker (TM) has been looking quite potent as of late and with Atlanta missing a clutch defender (see below), he might put one on the board.
Lance Laing (FCE) vs. Kosuke Kimura (ATL) & Rauwshan McKenzie (ATL) – It's always fun to watch Edmonton's Jamaican paceman bound down the left wing battle the opposition's right flank. If there's a defense capable of styming Laing, it's Atlanta's. Kimura has provided Atlanta decent defensive cover on Atlanta's right wing but unfortunately there will be some lineup changes at the back from Atlanta; Rauwshan McKenzie might find himself in the middle rather than his typical right back slot.
You won't notice:
– Simon Mensing (ATL) – Atlanta's captain will be sitting this game out with a suspension after earning a red card in the draw against Indy. The big man at the back picked up two yellows and was given his marching orders in the 77th minute.
– John Smits (FCE) – 2014's best keeper has spent the last couple months sitting in third place on the Eddies' GK depth chart. Did he shoot coach Colin Clarke's prized poodle? Or did he urinate in the team Gatorade cooler? It's hard to imagine a reasonable explanation for just how poor Smits' prospects seem to be at the moment.