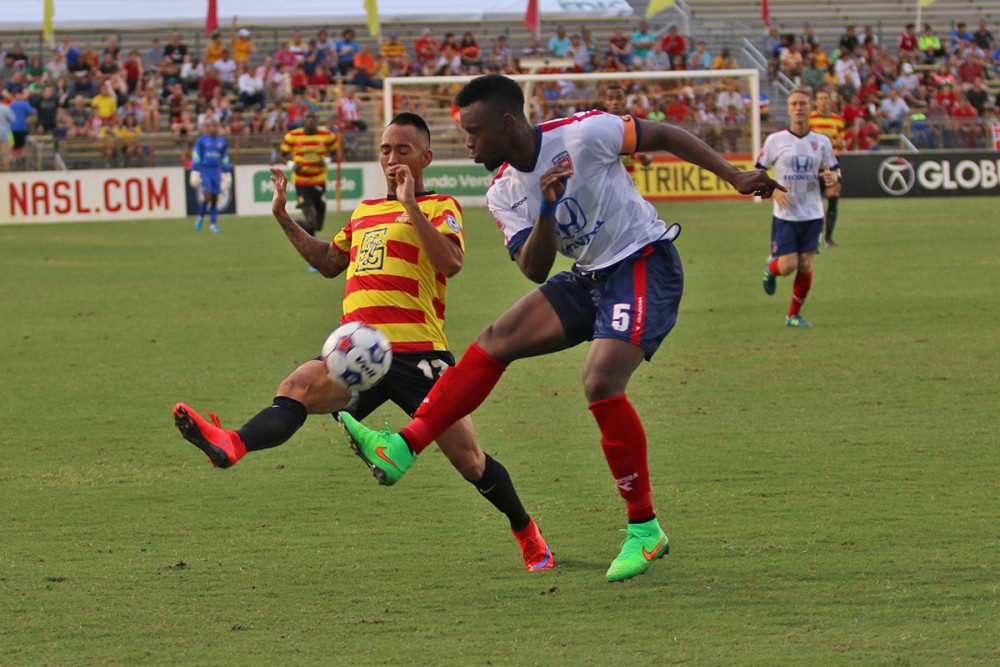 Preview: Indy could spoil clutch match for Strikers
Fort Lauderdale Strikers vs. Indy Eleven
Major Themes:
– Fort Lauderdale comes into this game with high stakes. They're tied for 24 points with FC Edmonton in the Combined table (albeit with a game in hand) with goal difference lifting them into 5th place. With the 4th placed Rowdies on an abysmal run of form, the final playoff spot is Fort Lauderdale's for the taking. A win here would be a decisive first step towards that effort.
– Indy has seen a relatively decent couple games that came after a prolonged run of poor form. Sitting 4 points off the combined 4th place, their playoff hopes aren't entirely gone but there's precious little time to put more Ws on the board.
– The Strikers are on a streak of 2 wins and 3 games unbeaten. Their achilles heel seems to be an inability to keep a clean sheet. Last week's 0-2 win against Edmonton came on the back of only their second clean sheet of 2015 (and Josh Ford's first). Indy's attack isn't phenomenal but it might find the Strikers to be one of the easier teams to score on.
In the last game:
A last minute winner from Victor Pineda (IND) wins a evenly matched (and exciting) game in the spring season.
Keep An Eye On:
– Tropical Storm Erika – Scheduled to make landfall in South Florida on Monday, the storm might bring some wind and rain Saturday night. That in turn might turn Lockhart Stadium into a muddy swamp making gameplay much slower.
– Stefano Pinho (FTL) – One more goal for the Brazilian will allow him to tie Omar Cummings in the race for the 2015 NASL Golden Boot. He struck twice last week, once from the penalty spot and again late in the game.
– Dane Richards (IND) – The Jamaican has seemingly found his feet with two goals in two for Indy. Look for him to use his pace to try to get behind the Striker's defense.
– Jonathan Borrajo (FTL) – The defender is likely to play his second match back after a long injury break. He will be raring to cement his place in the back line and leave critics with a positive trail of form to write about.
– Shawn Chin (FTL) – Another returnee to the FTL lineup in their last game, Chin made his mark on the game and should be back on the pitch this weekend.
– Kristian Nicht (IND) – Indy's defense has looked shaky recently but the big man between the sticks has provided them with some incredible cover. His ability to keep Indy in the game will be key to the result.
You won't notice:
– Erick Norales (IND) – A red card early in the 2nd half versus Atlanta means the Indy captain will sit this game out.