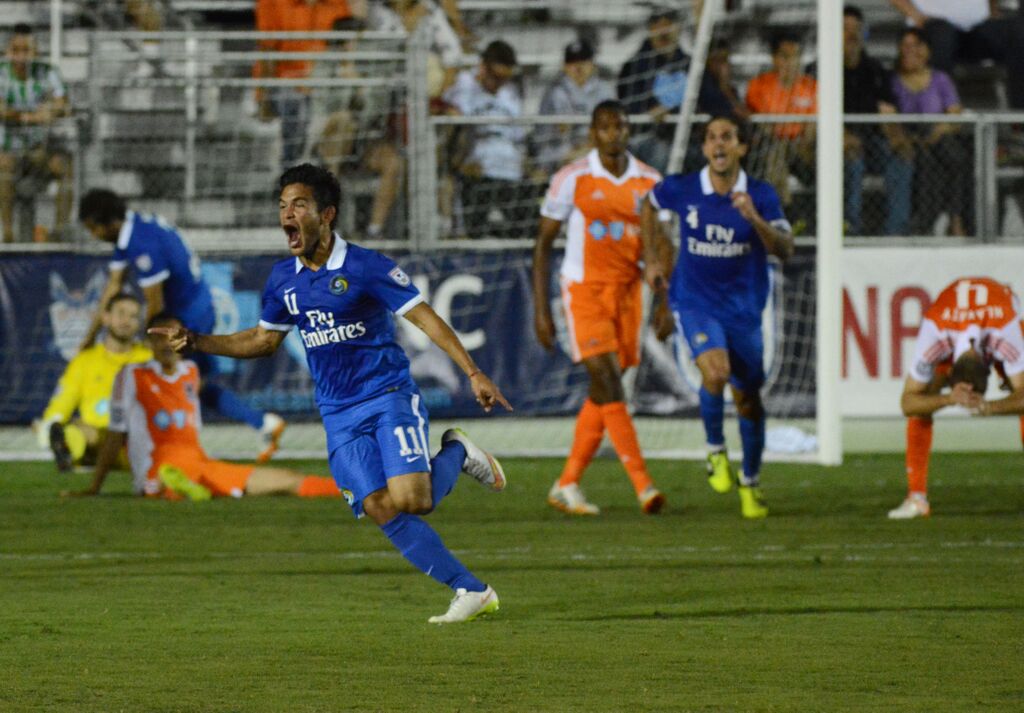 Preview: Railhawks Seek to Continue Home Dominance Over Cosmos
Carolina Railhawks v New York Cosmos
Major Themes:
The Carolina Railhawks are undeniably in a slump. Their last two matches? A pair of 0-3 losses, the worst losses of their season. The winless streak now reaches four games with only two victories total in their eight games this fall. Tied for second most goals surrendered and second worst goal differential, they sit in eighth place, with the three last place teams all within three points of putting them in the basement.
The New York Cosmos are only three spots and four points ahead of the Cosmos. However, their fortunes could not be more different. On a five-game unbeaten streak, including a come from behind win in their last match, they look to continue the form that has only given up one loss in seventeen matches.
The equation is quite simple except for a few numbers: 3-0, 1-0, 5-4, 2-2. These are the results at Wake Med Park between the two clubs. Until their last match this spring, the Cosmos had never logged a point there and, even then, it took them an added time of five minutes and two goals, including an own goal in that span of time. History is still very much in their favor, but a back line impacted by the retirement of Wes Knight and defenders recuperating or returning from injuries says that the Cosmos may finally get their three points.
The Last Time They Met:
[youtube http://www.youtube.com/watch?v=0RxN-3jl06E&w=560&h=315]
Players To Watch:
Adam Moffat (NYC) – The holding mid has staked a claim on the spot in the 11 with his fantastic play. His pass distribution and box-to-box performances have been impressive. His long-range shot gives the Cosmos an additional weapon and he looks increasingly confident out there.
Andres Flores (NYC) – Between repeated inclusions among the starters in the last few matches, his excellent vision, and the fact that he found a last gasp equalizer in the spring will probably see him start the match.
Akira Fitzgerald (CAR) – After two horrible results despite some great play from Fitzgerald, it'll be interesting to see if the trip home and familiar victim in Wake Med will jump start him to a better result.
Nacho Novo (CAR) – After being held silent in two straight games with the chances being there, Novo will be looking for a statement match and the opportunities to test the Cosmos center backs, including Roversio, who only returned last week from a long absence but still turned in a Team of the Week performance.
You Probably Won't See:
Gaston Cellerino (NYC) – At last word, there was no update on the ITC clearance of the new Cosmos striking option. Between this and the Cosmos' preference to have a new player see extensive training before getting match time, it's unlikely we will see the new Argentine option this week or hear his eponymous Disney track sung from the crowd.
#PitchSide:
Midfield Press Carolina correspondent Ian Foster will be live tweeting photos, videos and opinions from the game using #Pitchside and the @Midfieldpress twitter account. Follow along.