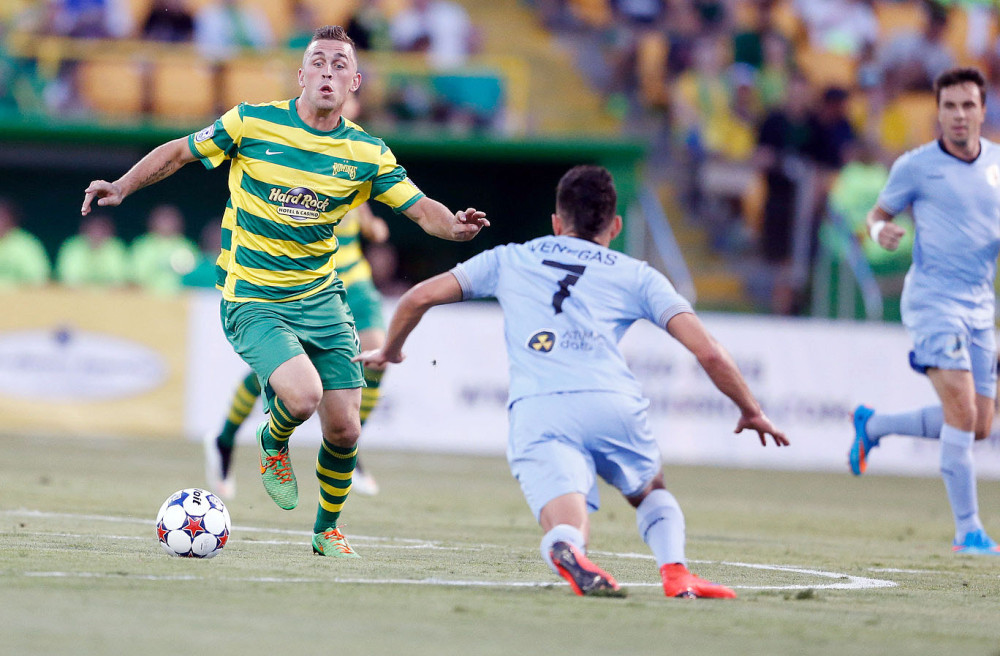 Preview: Amid Upheaval, The Rowdies Stare Down United
Tampa Bay Rowdies – Minnesota United

Major Themes:
Christian Ramirez is nearing modern NASL history. If he finds the net against the Rowdies, he will have eight straight games with a goal, tying the current record set by Etienne Barbara. Against a Rowdies side that has allowed two or more goals in all but two fall games and has yet to keep a clean sheet this fall, Ramirez just might be able to do it.
Tampa Bay will play this game without the services of head coach Thomas Rongen and general manager Farrukh Quraishi. The team announced their dismissals early in the morning on Friday, and names assistant coach Stuart Campbell as acting head coach.
It is unclear whether Freddy Adu will see time this weekend. Rongen indicated early in the week on the Unused Substitutes podcast that the star player may be a ways out from appearing, but conflicting reports suggest he may be healthy enough to play. Of course, the dismissal of Adu's mentor Rongen adds uncertainty to Adu's future, both short and long term, with the club.
In the last game:
Keep An Eye On:
The Rowdies' midfield. Tampa Bay typically come out in a 4-3-3, but showed midweek against Indy something closer to a 4-4-2 formation. Player availability certainly had something to do with it: the congested schedule had Georgi Hristov starting on the bench and Omar Salgado was unavailable due to injury. The plan backfired, and against an Indy team in a tailspin the Rowdies mustered a 2-0 defeat. Further, with a new coach filling in, even less can be known about what Tampa Bay will do next to sort their midfield tactics.
Minnesota's goalkeeping situation. N'Djock has bowed out due to injury lately, but may be close to making a return. Who starts between the pipes may be crucial to the outcome, and with Minnesota's defense returning to its leakier ways, a consistent presence in net will be essential to earning success the rest of the season.
You won't notice:
Who starts at centerback for Minnesota, but it will matter. After Cristiano Dias at the helm for the spring, Brent Kallman seemed to have the role locked down in the fall before making way for Aaron Pitchkolan of all people the last two games. Coach Manny Lagos is typically one to stick with what has worked, and a win against Ottawa may mean we see a similar lineup this week. But it can't be anyone's hope that the midfielder is a long-term solution in the role.
You Probably Won't See:
Another 0-0 tie. Each of these teams has significant issues in defense that must be addressed as the season hits the home stretch. In addition to the Rowdies' patchy defense described above, Minnesota has made a habit this year of conceding late goals to hand away results. In fact the two teams have a single shutout among them this fall. We should be in for fireworks.