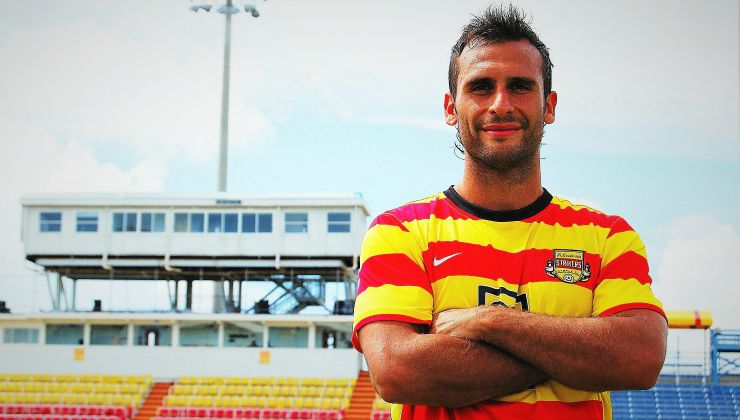 Soccer Bowl winner Borrajo joins Strikers after long injury
The Fort Lauderdale Strikers announced today that defender Jonathan Borrajo has regained fitness following an ACL injury. He will be available for selection this weekend when Fort Lauderdale face FC Edmonton.
Borrajo's signing was originally announced on January 9th, 2015 as part of a trade with the San Antonio Scorpions. However Barrojo was injured prior to the beginning of preseason training and was never added to the Strikers' team roster. Borrajo brings with him with experience at all levels of US soccer (including a NASL championship winning run) and having won promotion with 2 teams in Europe.
After playing college and youth soccer, Borrajo signed his first professional contract in 2009 with USL 2nd division squad Real Maryland Monarchs. He then moved on to Norweigian 2.division (the third level of Norweigian soccer) side Hamarkameratene where he had 36 appearances and saw the team earn promotion. In January 2012, Borrajo signed with the New York Red Bulls but only made one MLS appearance for the team before being released the following November.
Following his release, Borrajo returned to Norway for 2013 with 1.division side Mjøndalen IF. Featuring regularly again, Borrajo once again saw his team earn promotion. For 2014 Borrajo signed with the San Antonio Scorpions who went on to win the NASL Soccer Bowl. Strikers staff got a close look at Borrajo during the NASL Championship Final as he started the game.
For Strikers fans looking to preview their new signing, Midfield Press was able to find two self-produced highlight reels on YouTube highlighting Borrajo's play at fullback and as a midfielder: