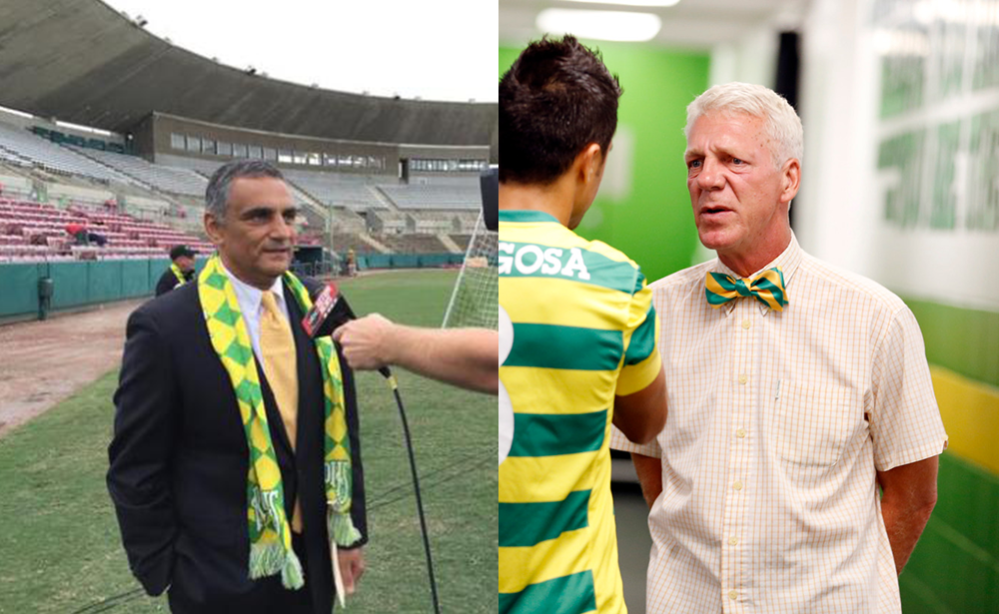 Rowdies Part Ways With GM Quraishi, head coach Rongen
The Tampa Bay Rowdies announced early Friday morning that they were parting ways with General Manager Farruckh Quraishi and Head Coach Thomas Rongen.  Despite a strong Spring Season and the recent addidtion of Freddy Adu, Rowdies ownership explain that the "terribly disappointing start to the Fall Season" is what ultimately led to the changes.
Rowdies principal owner Bill Edwards said "I wish both Farrukh and Thomas well, but it was clear the team was not performing at the level they should be and could be. My goal from day one has been to win the NASL Soccer Bowl Championship. That has not changed."
Rongen took over as coach in Tampa in Dececembr 2014 with a long resume of youth development and MLS coaching behind him.  Since taking over the club Rongen  brought in several top players, with one of the league's largest budgets, and helped push the Rowdies to second place in the Spring Season, just one point adrift the Cosmos. However this Fall Season has been a different story for the Rowdies as they have gone 2-1-5 including a recent loss to Indy Eleven.
Quraishi, a former Rowdies defender in the original NASL, was appointed as General Manager just a month before Rongen was named coach.  Rongen was somewhat of a fan favourite online, often seen engaging with fans on Twitter, appearing on podcasts and most famously wearing his yellow and green bow ties. The club have said no other coaching or roster announcements will be made at this time.
Despite a poor Fall Season start, the Rowdies are just six points off of first place Cosmos in the Combined Standings, with the New York club also dropping several points this Fall.   However the Rowdies hopes of winning the Fall Season are all but done as they sit 12 points adrift a surging Ottawa Fury side, leaving a Combined Season top four spot, which they currently hold, as their only realistic option of seeing post-season NASL soccer.