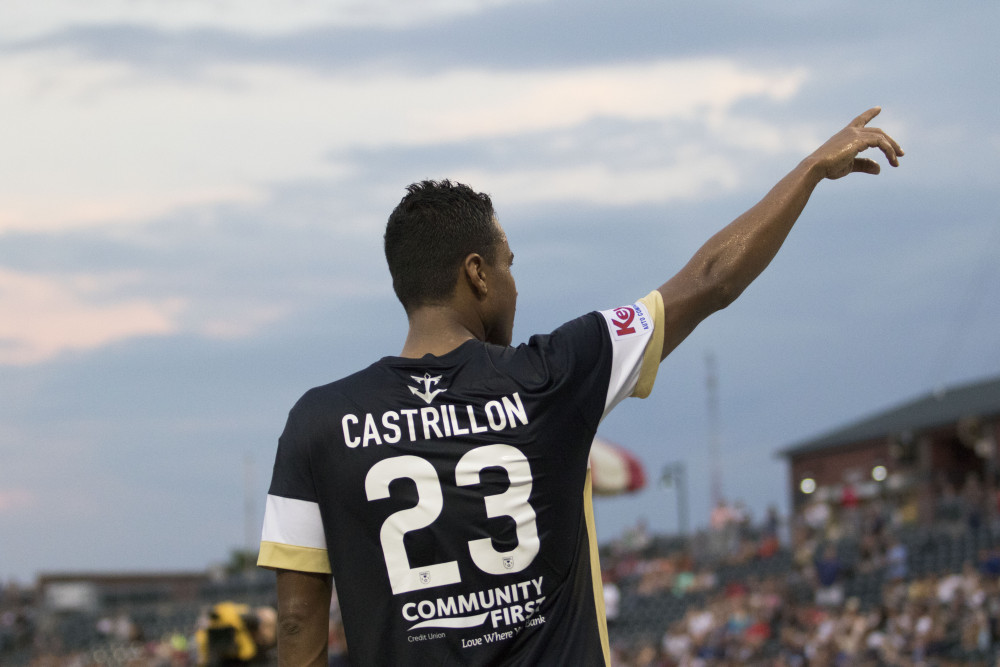 Recap: Armada shoot Railhawks out of the sky
Jacksonville Armada 3 – 0 Carolina Railhawks

Goals:
32′ – Jaime Castrillón
33′ – Akeil Barrett
62′ – Jemal Johnson
Major Themes
– An open game to begin with, the pendulum swung decisively in the Armada's favor when they scored two goals in rapid succession. Their relentless attack paid off with a third goal that put the match out of Carolina's reach.
In Form:
– David Sierra (JAX) – Making his first start since July, in this match we got the David Sierra who shut out the Cosmos rather than the David Sierra who had conceded 7 goals in two games against Minnesota. The Armada keeper was decisive and quick in a performance that tkept the Railhawks scoreless.
– Akeil Barrett (JAX) – Barrett was a huge part of the first two Jacksonville goals. It was a rebound of Barrett's shot that Jaime Castrillón put into the net for the first. Then Barrett converted a great pass from Pascal Millien to score.
Liabilities:
– Daniel Scott (CAR) – It's not a good idea to go in for a studs up slide tackle on two opposing players right in front of the ref. Yet that's what Scott did two minutes after stepping onto the pitch as a late second half sub. He was immediately sent back to the locker room, yelling in frustration as he walked out.
You Won't See On The Highlights
– Carolina's Resilience – The Railhawks didn't give and continued to push forward when down. However nothing stuck and the scoreline remained 3-0.
Lessons Learned
– When Jacksonville's defense clicks, they do very well. Attack has never been a problem for the Armada but their leaky defense has cost them a lot of points. Taking error prone Miguel Gallardo out of goal was a great first step in fixing the issues. Then in this game the Railhawks fell prey to some well executed offside traps and Armada defender Shawn Nicklaw in particular was prolific in defense.
– The Railhawks need to figure out their road worries. Midfield Press' Carolina correspondent Ian Foster would disagree with me but I think the Railhawks are a fundamentally strong team who have the mental fortitude to stick it out in long, difficult games. However, as WRALSportsFan's Neil Morris pointed out, Carolina have dropped all three road games in the fall season. Converting their already abundant chances would be a good start to fixing their problems.