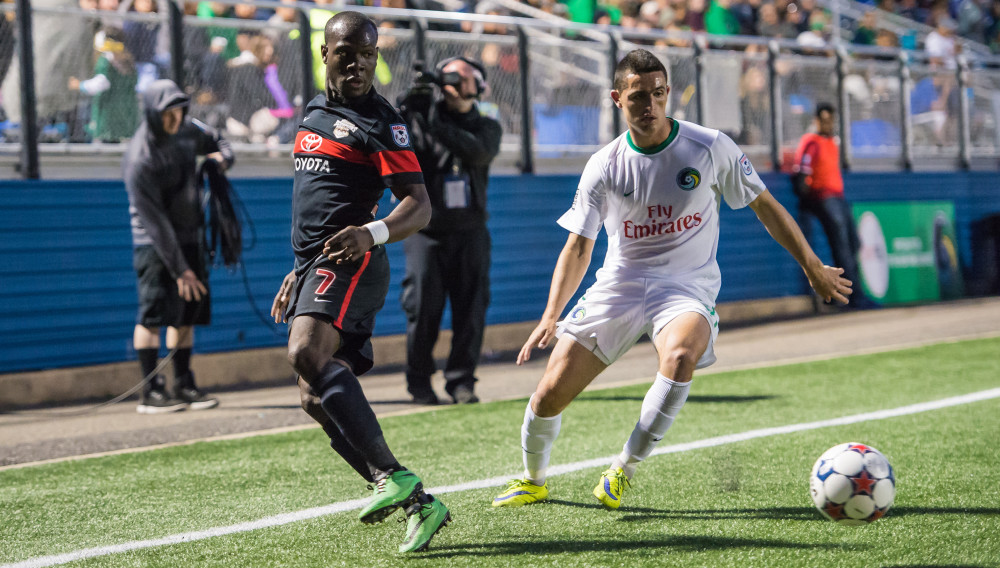 Preview: Cosmos and Scorpions Primed for Fireworks
New York Cosmos vs. San Antonio Scorpions
Major Themes:
The New York Cosmos had a busy first week of August with three matches and did well for itself: a decisive win at home against Ft. Lauderdale, a riveting come-from-behind victory over Minnesota United thanks to fullback Hunter Freeman's wonder goal, and a draw on the road at Ft. Lauderdale after being down by three goals after the first hour of play. The Cosmos somehow find a way to not lose. A major factor contributing to a season that has thus far only seen one loss has been how well New York spreads around its goal scoring. There is no single offensive threat on the Cosmos, but rather four–forwards Raul and Lucky Mkosana and wingers Walter Restrepo and Leo Fernandes–with fifteen goals and eight assists between them. New York's attack is dangerous at all times and across the entire attacking third.
This will no doubt make things difficult for San Antonio Scorpions. The kindest term for San Antonio's defense is porous. Over its last three matches, opponents have scored ten goals against San Antonio. It's not as though the Scorpions haven't had the time to sort itself out. Whereas the Cosmos endured a congested first week of August, the Scorpions have played one match this month and prior to that match had two weeks off. Even with some new signings (defensive midfielder Khari Stephenson and fullback Milton Palacios), it's doubtful the defense will really improve.
San Antonio's solution? Try to score more or as many goals as your opponent. These past three matches have seen the Scorpions score eight goals. But it hasn't been a successful strategy with one point in the last three matches. Scorpions haven't won in over a month. In fact, it looks as though the Scorpions have settled into a one-win-a-month pattern. Even with the league's top goal scorer, forward Omar Cummings, and one of the league's most dangerous and pacey wingers, Billy Forbes, the Scorpions haven't been able to make things click.
In the last game:
The last time these two teams met the host Cosmos destroyed San Antonio 3-0. Given each team's current offensive form, I can't imagine this match not being another high scoring affair.
[youtube http://www.youtube.com/watch?v=eWXag8ppvpQ&w=560&h=315]
Keep An Eye On:
– New York's rightback Hunter Freeman is in great form contributing to the attack while being a stalwart defender. Right winger Walter Restrepo knows he is always buttressed by Freeman. The confidence Freeman instills in his teammates playing up ahead of him has been one of the keys to New York's success.
– I'm convinced Jamaican defensive midfielder Khari Stephenson will be key for San Antonio. The veteran has the ability to take the pressure off fellow midfielders Rafael Castillo and Martin Chavez allowing them to focus their attention on what they do best–generate attack.
You Probably Will See:
– In all likelihood, league leading scorer Omar Cummings will add another goal to his collection, which currently sits as 10.
– A languid looking Cosmos slowly get better as the match goes on. If the Scorpions don't get out ahead early, they'll stand no chance against the Cosmos.
You Won't See:
– A casual or civil match. San Antonio are desperate for a win and notoriously undisciplined.