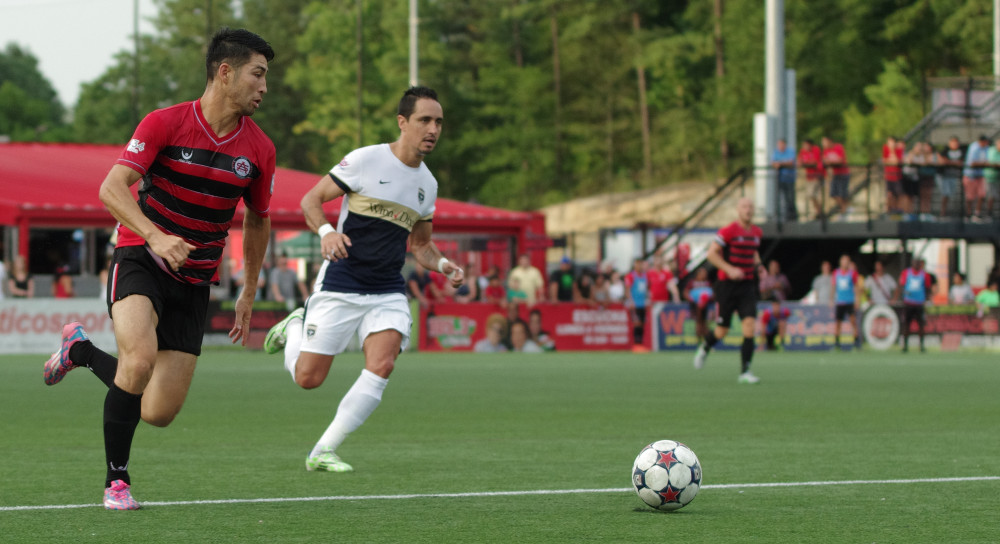 Preview: Silverbacks on a hot streak visit an Armada on the rise
Jacksonville Armada FC vs. Atlanta Silverbacks

Major Themes:
– Atlanta are on a 4 game unbeaten streak that includes 3 wins. They have never lost to Jacksonville and are in prolific attacking form.
– Jacksonville are doing quite well themselves in attack with 8 goals in their last 3 games. They've had several players score as well with Alhassane Keita, Jemal Johnson, Jaime Castrillón and Akeil Barrett all getting onto the board.
– In their last games, both teams' defense seemed to break their existing pattern of form. The usually strong Atlanta defense was leaky against the Scorpions while the Armada managed to shut out the Railhawks.
In the last game:
Keep An Eye On:
– Pascal Millien (JAX) – The only member of the Armada attack who has not scored in fall league play, Millien will be hoping to put one on the board against Atlanta.
– Pedro Mendes (ATL) – With 4 goals in 3 matches, Mendes is on fire. He gets great service from Jaime Chavez so look for the two to combine on a goal or three.
– Jacksonville's back line – After their last game, Jacksonville coach Guillermo Hoyos was full of praise for the Armada's offiside trap. It will be interesting to see if they deploy it versus a counter attacking squad.
– Steward Ceus (JAX) – With Jacksonville's penchant for relentless attack, Atlanta's keeper will likely have a lot of work to do. Blunders or incredible saves will likely make the difference in this game.
You Probably Won't See:
– Miguel Gallardo (JAX) – Armada fans are probably (secretly) hoping that David Sierra retains the starting spot in goal. Sierra has now had two good games against the Cosmos and the Railhawks (albeit with about a month between the two) while Gallardo has looked very shaky. The latter helped drop points against Minnesota and then had a howler against Tampa Bay.