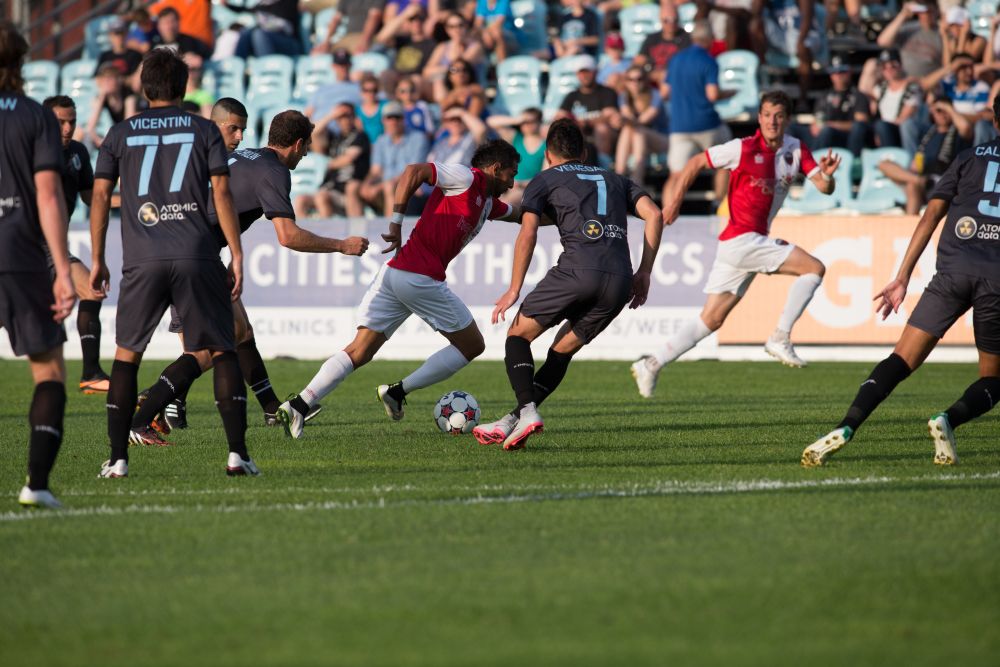 Preview: Loons face uphill battle to topple Fury
Ottawa Fury –  Minnesota United
Major Themes:
– Minnesota have not beaten Ottawa this year. The Fury won the first meeting 1-0 while United drew 1-1 in their next encounter.
– Both teams maintain the same spots on the Fall and Combined NASL tables. Ottawa are number one while Minnesota cling to the last playoff spot in fourth.
– If they win this game, Ottawa will tie the NASL unbeaten streak record at 13 games.
In the last game:
A late equalizer kills Minnesota's chances for a home win.
Keep An Eye On:
– Christian Ramirez (MNU) – Six goals. Six Games. Ramirez is on a streak of his own and still has a lot to prove in his Sophomore NASL season. If anyone from Minnesota can score against Mount Peiser, it's Ramirez.
– Andrew Wiedeman (OTT) – Scored his first two NASL goals against Indy last time out. Wiedeman will be looking to keep his scoring streak going.
– Tom Heiniemann (OTT) – The Team Wolf lookalike forward has both been scoring and providing key assists this fall. It's a safe bet that he will star in some capacity.
– #Pitchside – Midfield Press Ottawa correspondent Stuart Mactaggart will be live tweeting photos, videos and opinions from the game using #Pitchside and the @Midfieldpress twitter account. Follow along.
You won't notice:
– Minnesota's Defense – Torn to shreds by Edmonton's Lance Laing this past weekend, the big men at the back for Minnesota have a lot of questions hanging over their heads. The first is what the back line will actually look like. It still isn't confirmed whether leftback Kevin Venegas has recovered from the knock he suffered against the Cosmos but he has traveled with the team to Ottawa. Depending on if Venegas starts, we may see some combination of Cristiano Dias, Tiago Calvano, Aaron Pitchkolan or Brian Kallman as Minnesota's centerbacks.
You Probably Won't See:
– A high scoring game – The history of this feature this year seems to suggest we'll see a 1-0 or 1-1 result.