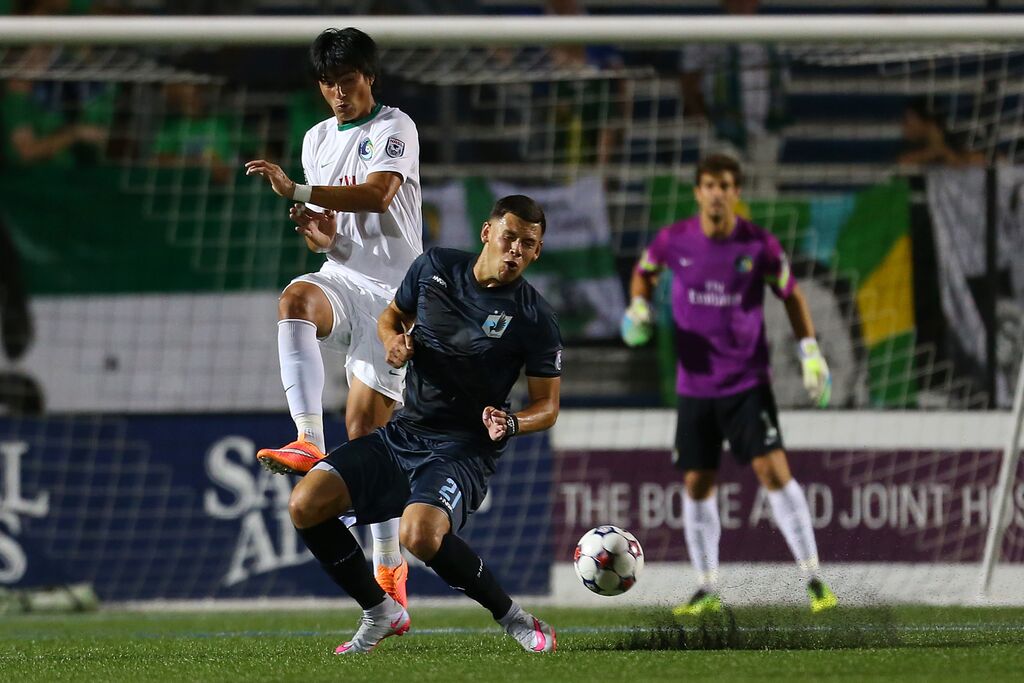 Curse Continues; United Still Winless Against Cosmos
New York Cosmos 2 – 1 Minnesota United
[youtube http://www.youtube.com/watch?v=LIhpH3Qb-8s&w=560&h=315]
Goals:
8' – Christian Ramirez
13' – Walter Restrepo
76' – Hunter Freeman
Major Themes:
After going undefeated in four league matches, Minnesota United loses 2-1 on the road. While initially the dominant team, their momentum took a hit when Kevin Venegas left the game injured in the 23rd minute. The loss of the defender, and his ability to start the attack, visibly put Minnesota on the back foot for much of the match. The winless streak against New York continues (0-3-4).
The win gives New York a three-game unbeaten streak and two wins in a row. The last time New York managed back-to-back wins came near the beginning of May. They established control of the midfield by the end of the half and dominated most of the match fairly consistently. The defensive line held up well for most of the match while the attack harassed Mitch Hildebrandt for most of the evening.
In Form:
Walter Restrepo (NYC) – The Cosmos midfielder was a threat all evening. He opened the scoring for the home side, slipping a Flores cross past an outstretched keeper. He also created a series of chances throughout the evening and his speed kept the United back line under constant pressure.
Andres Flores (NYC) – While unable to give the Minnesota keeper a serious test, he did spark the Cosmos attack heavily with typical pinpoint passing and provided the assist on the Walter Restrepo goal.
Kalif Alhassan (MNU) – Alhassan was a constant threat throughout the night tearing through the midfield with terrific speed and finding ways to generate chances. He also originated the play that led to the Christian Ramirez goal.
Christian Ramirez (MNU) – When you're hot, you're hot, and Ramirez is blazing at the moment. His fifth consecutive game with a goal, he had a few chances across the evening and cleverly lost Hunter Freeman early to give United the early lead.
Liabilities:
Pablo Campos (MNU) – Entering at halftime, Campos did not factor in much at all. If he was trying to make the case for a starting spot again, he really did not say much with his play.
Mitch Hildebrandt (MNU) – The Minnesota keeper had a busy night stopping many opportunities that the Cosmos obtained, but it's arguable that he could have done better on the first goal from Restrepo. No words on the Freeman goal. There was no chance for him there.