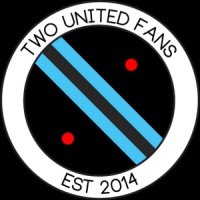 TUFcast Ep. 18 – All Nach all the time
Kyle is on vacation so Nach alone serenades you with all the news, views and reviews of NASL's Fall Season Week 5! How do you pronounce the name of Ottawa's new striker? Which team did Indy's new Guatemalan player play for till June? Will Nach actually predict a Minnesota result this week? Find out on TUFcast episode 18!
PS. You may beg Kyle to return and spare you from another all-Nach show by tweeting @twounitedfans.
Listen & Subscribe here:
iTunes
Stitcher
Firepype Streaming
Soundcloud Streaming:
[soundcloud url="https://soundcloud.com/two-united-fans-podcast/tufcast-18-all-nach-all-the-time" params="auto_play=false&hide_related=false&show_comments=true&show_user=true&show_reposts=false&visual=true" width="100%" height="450″ iframe="true" /]