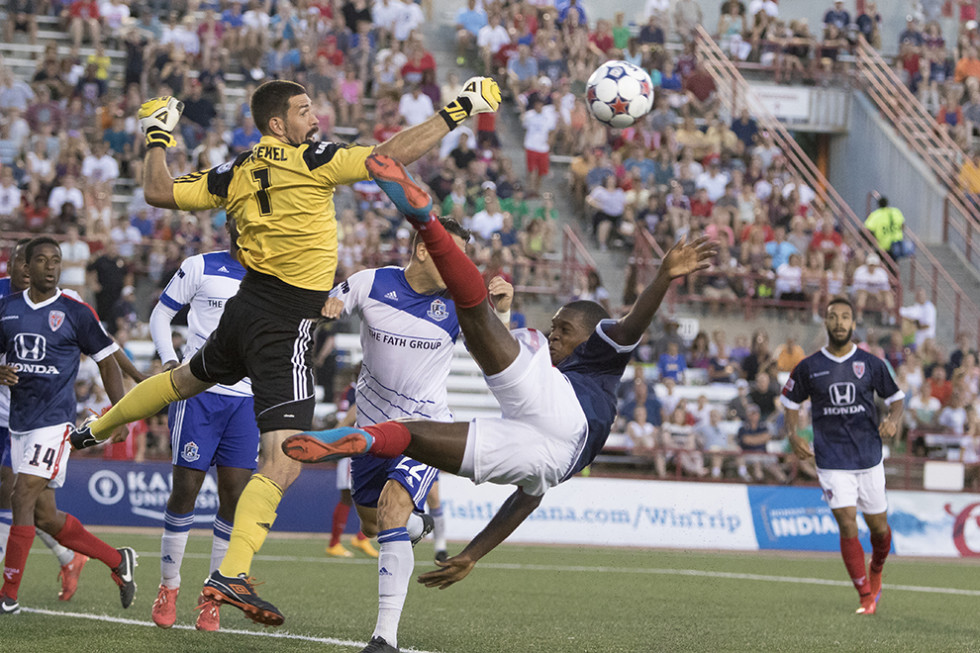 Preview: Eddies Look To Rebound Against Indy Eleven At Home
FC Edmonton – Indy Eleven
Major Themes
-After such a strong start at the beginning of the season, FC Edmonton are coming into this match with two consecutive losses at home, most recently falling to the Ottawa Fury after a late, stoppage-time goal. The Eddies will need to lockdown their defense to earn their first home win of the season at Clarke Field.
-The Indy Eleven are also coming off of a home loss after their former striker, Pedro Mendes, tallied the match's lone goal for the Atlanta Silverbacks. Despite multiple attempts on goal, Indy just couldn't find the back of the net. Expect them to come out swinging at the first whistle of Wednesday's match.
In the Last Game:
The two teams last met back in June for the last game of the Spring Season. Indy thrashed the Eddies, laying down significant offensive pressure that resulted in a 3 – 0 scoreline at the final whistle.
Keep An Eye On:
-Lance Laing – The prominent FC Edmonton midfielder had a relatively quiet game against the Fury after coming back from international duty during Jamaica's campaign in the Gold Cup, but don't expect that to be the case for this match.
-Dustin Corea – The Eddie's newest signing will make his debut at Clarke Field tomorrow. The winger played relatively well in his first match in blue during Edmonton's 0-1 loss against the Ottawa Fury (at SMS Equipment Stadium), having an immediate impact and producing a number of chances at goal. Expect him to be further involved as he continues to gel with his teammates.
You Won't Notice:
-Dylan Mares – The Indy Eleven's goal and assist  leader is expected to miss four to six weeks after undergoing successful surgery early today to repair a tear in his right meniscus.
-Erick Norales – After further review, the NASL Disciplinary Committee assessed Norales with an additional one game suspension after the team captain's altercation with Sebastien Guenzatti during the Eleven's match against the New York Cosmos on July 25th.
You Probably Will See:
-A War of Attrition – After coming off of home losses, expect each team to try to take it out on one another. It will be a matter of who can outlast who in what is expected to be a physical game.