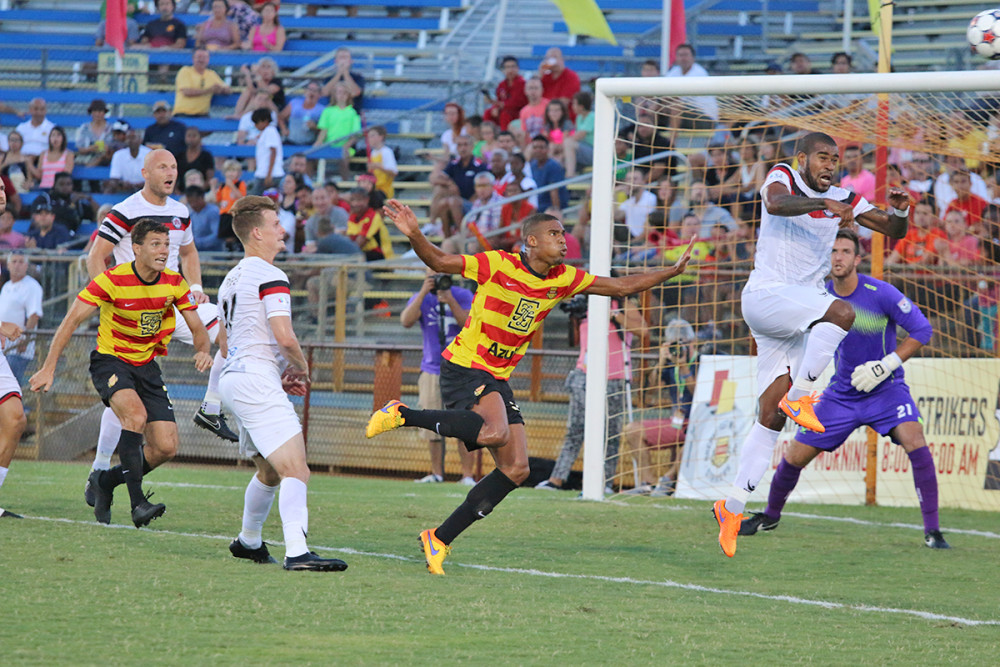 Preview: Atlanta and Strikers hoping third time's the charm
Atlanta Silverbacks – Fort Lauderdale Strikers

Major Themes:
– This is the third time this year that these two teams are meeting this year and the first at Silverbacks Park. Both previous games ended in a draw. Both teams will view the other as a beatable squad they must overcome successfully to have any chance of making the Championship.
– Atlanta come into this game on a two game win streak and having lost only 2 games out of 5 in the Fall Season. They sit 2nd in the fall table, 6 points behind Ottawa and 2 ahead of Minnesota (who have a game in hand), Edmonton and Carolina.
– Strikers coach Gunter Kronsteiner has never lost a game to Atlanta and holds a 3-3-0 record against the team over three years.
In the last game:
Late Penalty Lets Strikers Tie Silverbacks
Keep An Eye On:
– PC (FTL) – The Brazilian dynamo in the Strikers midfield is hard to stop. Look for Atlanta to rough him up to damage his momentum.
– Pedro Mendes (ATL) – Another Brazilian, Pedro has scored 2 goals and made an assist since joining Atlanta before the start of the fall season. Look for the comeback tour to continue as Pedro tries to assert his 2013 NASL form.
– Jaime Chavez (ATL) – The man up front for Atlanta has 4 goals and 4 assists so far this year with one of the latter coming this past weekend. His performance against Indy was inspired and he will want to show it wasn't a fluke.
– Jose Angula (FTL) – Angulo had a harsh offside call on a goal he scored this past weekend. He also had a goal disallowed the last time these two teams met. Expect him to get on the pitch looking to prove he can score and have it stick.
You Probably Won't See:
– A free flowing game – Atlanta plays defensively and tries to break the momentum of opposing squads with their physicality. The last time around the Strikers responded in kind. Expect the same again.