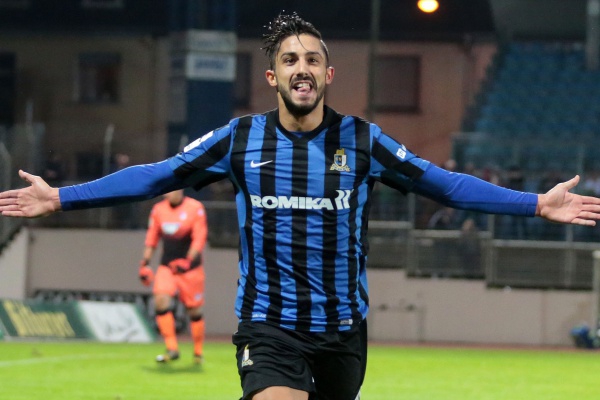 Exclusive: Interview with new Fury signing, Ugur Albayrak
Ottawa Fury have announced the signing of Turkish/German forward Ugur Albayrak.  Bolstering the front line was one of Dos Santos' objections as the club entered the second half of the season and there will be plenty of competitions for starting positions up front.
In an exclusive interview with Midfield Press, his first in Ottawa, Albayrak told us that he is extremely happy to join. "I've been training here for a while and feel welcome to the family, so it feels good to sign" Albayrak said.
When asked what he hopes to bring to the club, Albayrak replied "I hope to help by scoring, I can play center, left or right so I hope to help the team a lot."  His versatility will certainly add a lot to the Fury forward line which has only just started to find its scoring touch.
Dos Santos made it known near the end of the Spring Season that he wanted to bring in another striker, which he did in Aly Hassan.  However Albayrak tells Midfield Press "My agent called and said Ottawa was looking for a forward, and a few days later I was here training."  His addition will certainly put added pressure on all Fury forwards.
Coming from Europe, Albayrak brings experience from Germany where be spent a lot of his career with Frankfurt(II).  "I'm 27 and was looking for a change" Albayrak said on his move to North America.
Albayrak has been training with the club for nearly a month, meaning should Dos Santos choose to bring him to Indianapolis this weekend, he should fit in quite quickly.