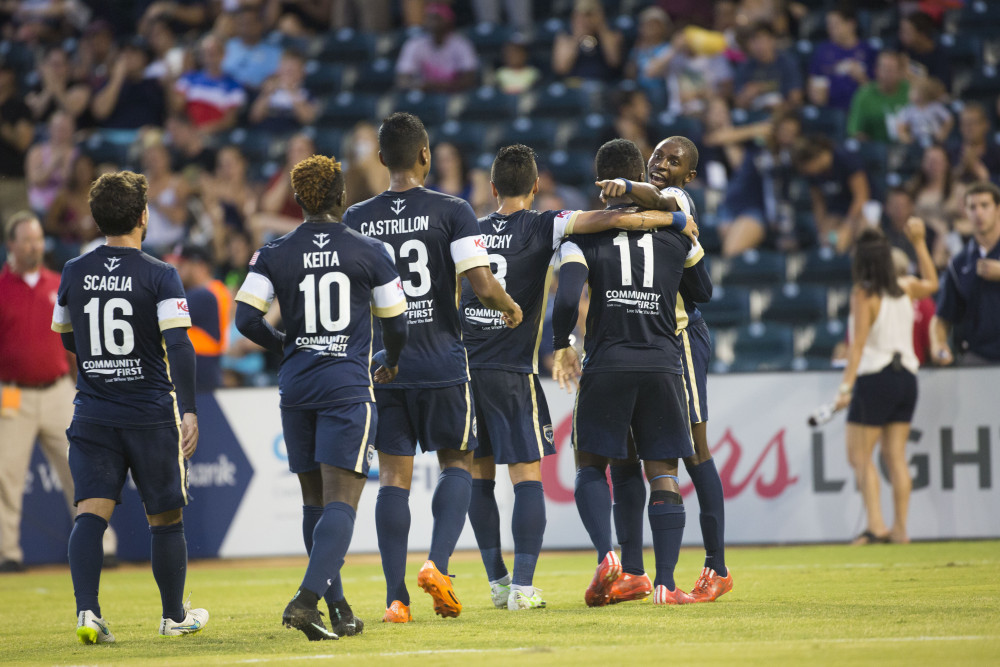 Recap: United Salvages Draw From The Armada
Jacksonville Armada 3 – 3 Minnesota United
[youtube http://www.youtube.com/watch?v=i3js_EEvZzM]
Goals:
5' – Jemal Johnson (JAX)
21' – Christian Ramirez (MNU)
23' – Akeil Barrett (JAX)
72' – Alhassane Keita (JAX)
78' – Justin Davis (MNU)
82' – Ibson (MNU)
Major Themes
Goals: All three matches between the Loons and the Armada have been high-scoring games. The lowest scoreline in the three meetings was United's 4-0 win over the Armada two weeks ago. The talent on both forward lines, and the liabilities both teams have on their defenses, will always provide entertaining games like these, at least for neutral watchers.
In Form:
Alhassane Keita (JAX): The forward came into the Fall Season returning to form after an injury, but he found his stride in Atlanta and probably would have netted against the Loons on July 15 if not for his sending off just before halftime. He opened his Fall Season account on Friday, and should press on and score several more times before he inevitably gets injured or suspended again.

Christian Ramirez (MNU): The Minnesota forward is on a scoring rampage, having scored in four straight league matches for the Loons. He has an eye for goal at the moment, and the run could continue for a little bit, depending on which Cosmos and Edmonton teams decide to show up on their respective match days.
Liabilities:
The Goalies: Both Miguel Gallardo and Mitch Hildebrandt had inconsistent nights. There were moments where they would make great saves, then turn around and utterly fail to resemble any sort of competent goal-keeper. One of Miguel Gallardo's saves was the top play in SportsCenter's daily Top Ten, but he was also present — along with Hildebrandt — in the weekly Not Top Ten, SportsCenter's package for blunders and mistakes. It was that kind of night for both goalies, and the scoreline reflects it.
Lessons Learned:
Nurdin Hrustic is invaluable as a late-game defensive substitute. His no-nonsense attitude gives some insurance that any loose ball in the box will be cleared away almost immediately. He missed the match due to injury, however, and the Armada conceded two late goals. Nurdin's presence in the closing stages of the match might have prevented a goal, although his goalie wouldn't have done him any favors at that point.