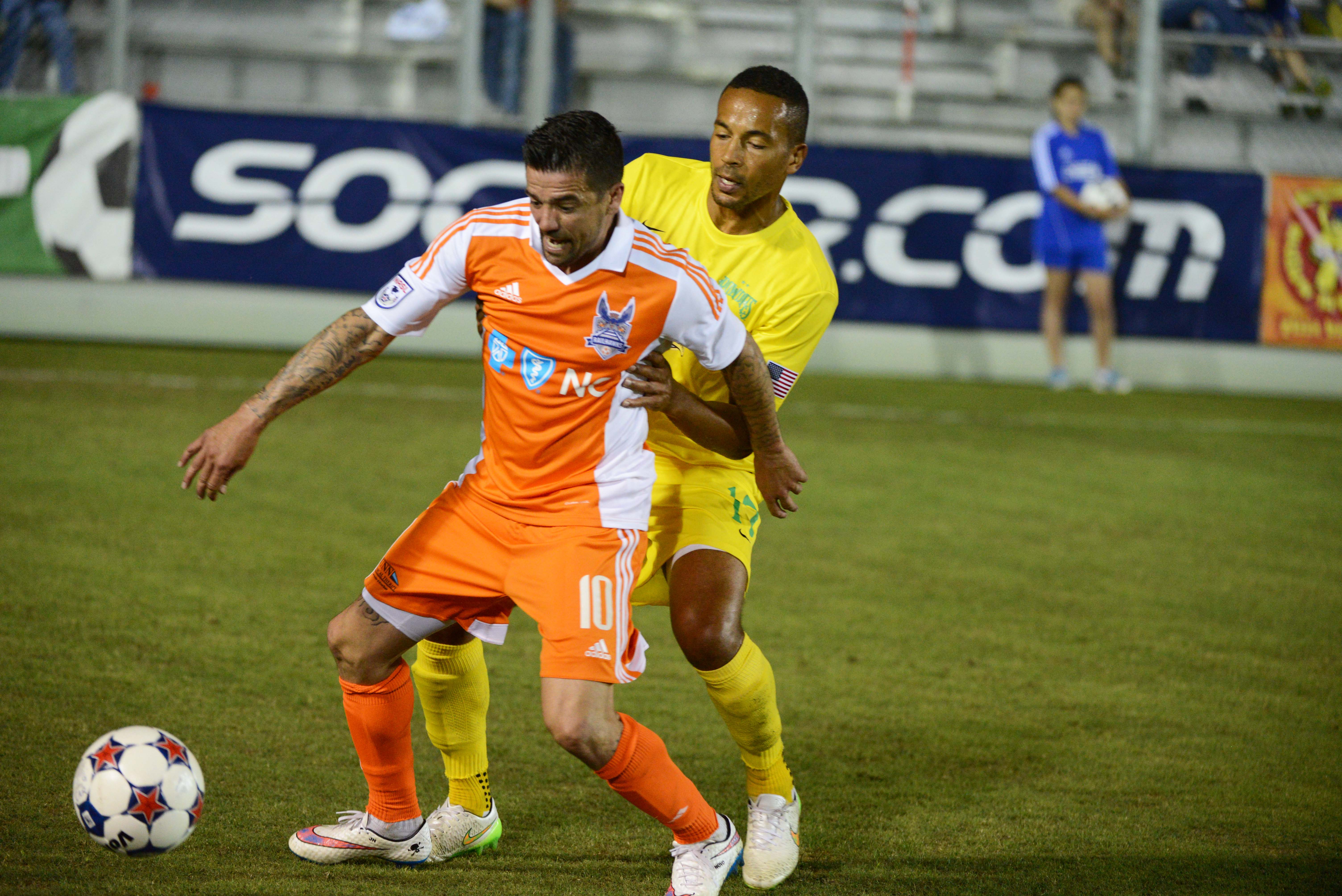 Preview: Misfiring Rowdies Travel To Carolina
Carolina Railhawks vs. Tampa Bay Rowdies

Major Themes:
– After missing out on the Spring Championship by a single point, Tampa Bay are sitting in 10th place for the Fall (albeit with a game in hand). A 1-3 drubbing at home by the Strikers was the latest in a 3 game losing streak. Even their last win, which came over Atlanta, was an unconvincing affair secured by a Silverbacks own goal.
– Carolina have maintained their strong Spring form, sitting in 4th place for the Fall, only one point behind Minnesota and FC Edmonton. They lost to league leaders Ottawa last Sunday to a heartbreaking stoppage time goal. Despite going down to 10 men in that game, Carolina showed surprising determination and mental composure to take the game to Ottawa in the 2nd half.
In the last game:
Keep An Eye On:
– Nacho Novo (CAR) – A designated player by NASL standards, the veteran has scored three goals over his last two matches. With 7 goals scored this year, he is in hot pursuit of San Antonio's Omar Cummings for the NASL Golden Boot. However, Novo also has a tendency to be a bit hot tempered and he was quite vocal when playing the Fury. Expect a card or two if things aren't going his way.
– Freddy Adu (TBR) – A substitute appearance last week showed that everyone's favorite ex-next-Pele has some phenomenal skill on the ball. His skill on the ball and passing earned him an assist against the Strikers. We'll see if it's been enough to get him on the pitch at the starting whistle.
– Stefan Antonijevic (TBR) – The usually talented defender is having a dismal Fall season with an own goal and some poor defensive moments. Carolina has less speed on the ball than some teams which will negate his biggest weakness.
– Wes Knight (CAR) – The journeyman is playing his final game before retiring to take up a youth coaching position. Knight has played every game this season and he will want to go out with his head held high.
– Tampa Bay's Goalkeeping Choice – Last game coach Thomas Rongen inexplicably put a newly healthy Kamil Čontofalský back in as a starter ahead of Matt Pickens. While Pickens has had several stunning games this year, Kamil showed himself to be error prone and rusty, giving up at least two avoidable goals against the Strikers.
Editor's Note:
Post publication, we found out that neither Adu or Antonijevic has traveled to Carolina. Thanks to Jake Nutting for letting us know:
@MidfieldPress Neither Adu or Antonijevic traveled to Carolina.

— Jake Nutting (@jakenutting) August 1, 2015
You won't notice:
– Wells Thompson (CAR) – The Railhawk earned two yellows against the Fury and will sit out this game.
– Akira Fitzgerald (CAR) – Fitzgerald is probably one of the two best keepers in the league and has consistently made some key saves. Given the Rowdies' recent attacking form he may have little to do.
You Probably Won't See:
– A set piece goal from the Rowdies – The last time Tampa Bay slotted one in from a set piece was the 10th minute of the Spring season.