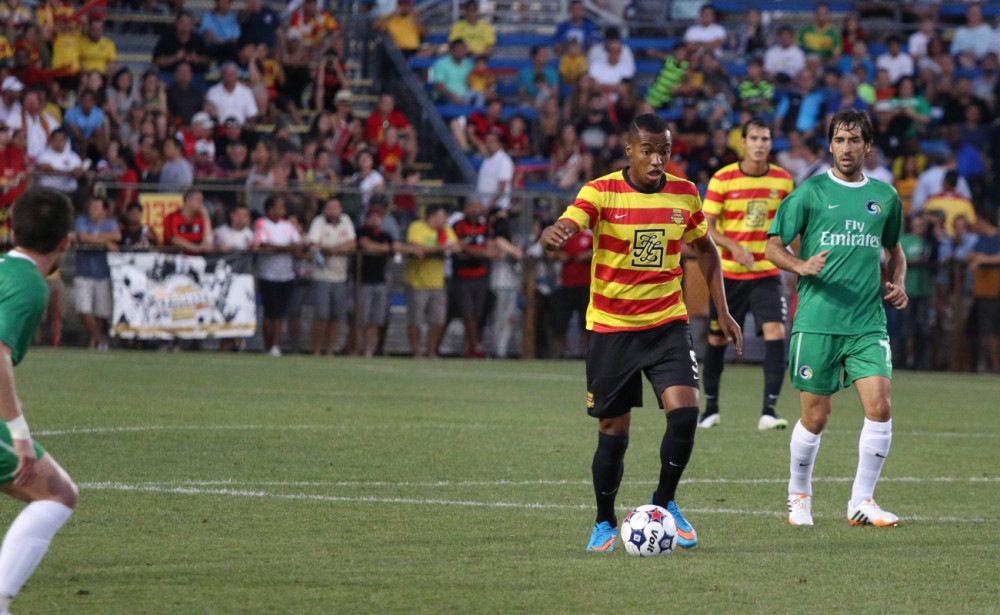 Preview: Strikers Look For First Ever Win Over Cosmos
New York Cosmos vs. Fort Lauderdale Strikers

Major Themes:
– The Strikers enter this game with a 5 game unbeaten streak that began with a win in the final game of the Spring Season. After earning two draws to start the fall, the Strikers earned an emphatic 1-3 win against the Rowdies this past weekend.
– New York is on a poor run of form in the fall season, losing to lowly Jacksonville and earning two 1-1 draws against Indy-Eleven. Playing at home for the first time in almost a month, the Cosmos will want to prove they aren't suffering from Spring Champion-itis which so severely afflicted the Atlanta Silverbacks in 2013.
– The Cosmos have never lost to the Strikers over 6 meetings. The closest they came was a 1-1 draw in July 2014.
– This is the first game broadcast on Fort Lauderdale's SFL-TV as part of the team's new broadcast deal.
In the last game:
A tense game with some good saves by both keepers got decided on a set piece header by Leo Fernandes.
Keep An Eye On:
– Walter Restrepo (NYC) – Has scored the Cosmos' only goals in the fall. Both came against Indy Eleven. His passing game has also been impressive recently with some piercing balls finding their way to open attackers.
– Stefano Pinho (FTL) – The Brazilian has scored 6 times in the last 7 games including a late stoppage time brace in Tampa Bay last week
– PC (FTL) – The Strikers' dynamo has been playing out of his mind in recent games showing both skill on the ball and a predatory instinct. He scored against the Rowdies and made several good breaks with the ball.
You won't notice:
– David Meves (FTL) – Fort Lauderdale's starting keeper was sidelined after he broke his jaw in the US Open Cup loss to the Charleston Battery earlier this year. While Meves is back to training with the team, he hasn't received medical clearance to play. Expect mid-season pickup Josh Ford to start.
– Danny Szetela and Sebastian Guenzatti (NYC) – A starter and sub respectively, both Cosmos were handed red cards in Indy last weekend. Guenzatti came on as a sub and earned his dismissal for swiping at Erick Norales' face after a tussle. Szetela earned an entirely avoidable card for mouthing off to the referee after the final whistle.