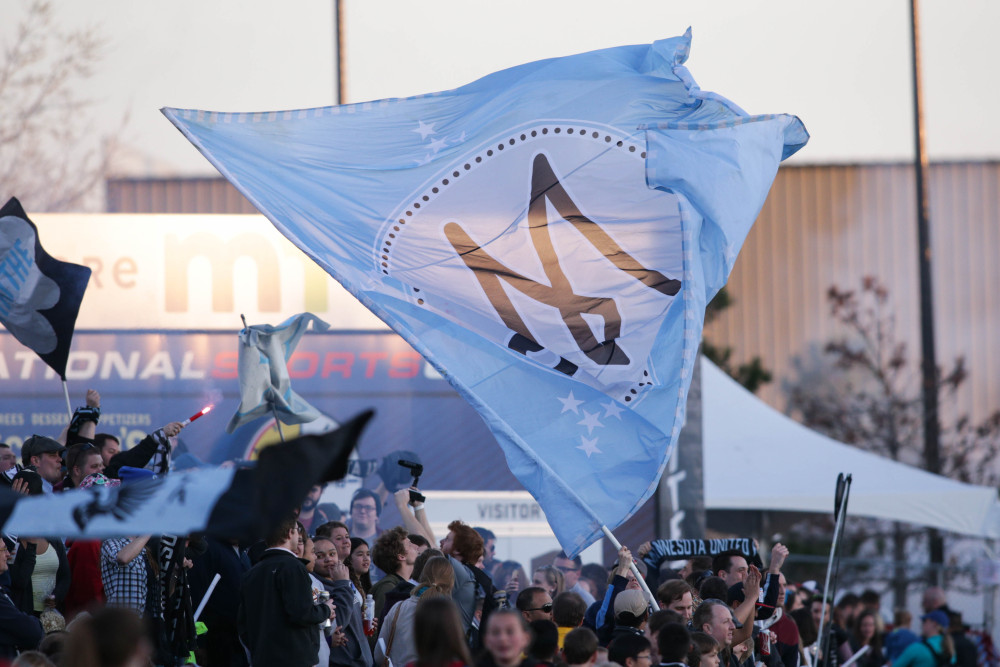 Preview: San Antonio and Minnesota Fight To Stay Relevant
San Antonio Scorpions vs. Minnesota United
Major Themes:
When Minnesota and San Antonio face each other, the match is always entertaining. These teams haven't faced each other for three months. But, over that time, have things really changed all that much? Both teams are frantically fighting to stay relevant in the standings. It would seem Minnesota has the slight edge but, honestly, neither side has been able to show any consistency.
In fact, San Antonio have been wildly inconsistent. Kicking off the Fall, San Antonio suffered a 4-0 thrashing by FC Edmonton but then doled out a 3-0 victory over the Tampa Bay Rowdies (who sit atop the combine standings). Things have begun to stabilize for them, but really doesn't feel as though the Scorpions can keep any team from scoring multiple goals against them. The brilliant tandem of winger Billy Forbes and Omar Cummings have been the only thing that's saved this team from ruin. But how long can it last?
Minnesota is no better, really. The opening match of the Spring was a sad sack 3-1 loss to Carolina Railhawks, then a frustrating 1-1 draw with Ottawa Fury, before finally trouncing bottom dwellers Jacksonville Armada 4-0. A Minnesota win will only serve to keep the team in the fourth place slot (combined and Fall standings). What this means is, this match is quietly a must-win for Minnesota.
In the last game:
What should we look for in this second match-up of the 2015 season? Well, Minnesota's Buzz Lagos does a great job of breaking down just what Minnesota United and San Antonio Scorpions have been doing right these last few games.
Keep An Eye On:
The forwards for both teams are in great form. Christian Ramirez for Minnesota looks like he's finally captured that clinical edge that allowed him to win the Golden Boot last year. This year's top goal scorer, San Antonio's Omar Cummings (8 goals), is always finding a way to get himself on the score sheet. But there are other players who are coming into their own as well. Cesar Elizondo is beginning to show himself to be a real threat out wide and he will cause headaches for Minnesota's fullbacks. For Minnesota, this could be a chance to see new loanee and ostensible Miguel Ibarra replacement Yago shine. The wings for both teams will be wild. San Antonio's wingers will force Minnesota's attacking fullbacks into a more defensive mindset, while Minnesota's wide players will go up against a defense that is porous and woefully out of sorts.
You Probably Will See:
No matter where they play, Minnesota and San Antonio get physical. Expect to see more than a few cards, intentionally sloppy tackles, and intense disagreement with the fouls called for and against, moreso than your usual NASL match–expect CONCACAF levels.
You Won't See:
Since the last time these teams faced each other, there have been some pretty major overhauls in the Minnesota line-up. Gone is superstar winger Miguel Ibarra to Mexico to ply his trade with Liga MX side Club Leon. Minnesota sent off its golden boy last weekend with a friendly against Club Leon where Ibarra played a half for each side. Also gone is winger Jonny Steele, who's contract with Minnesota was terminated over the break by mutual consent. None of this is new information, but San Antonio is going to face a Minnesota team with which it isn't quite familiar.