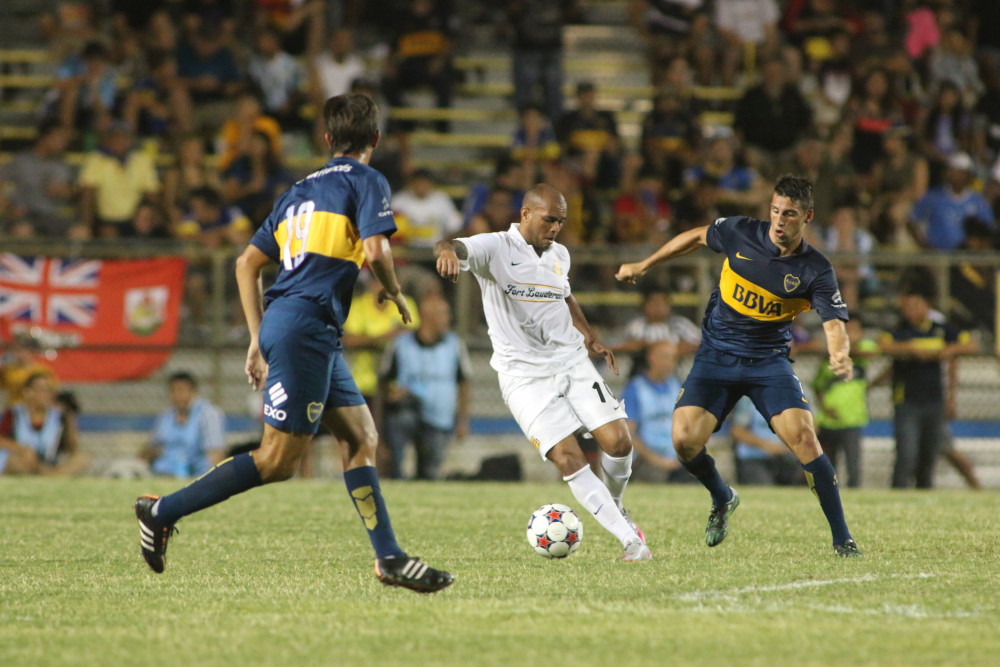 Strikers Sign Brazilian Gabriel Rodriguez dos Santos
The Fort Lauderdale Strikers announced today that they have signed Brazilian trialist Gabriel Rodriguez dos Santos. The terms of the deal were not disclosed
The 34-year-old, who goes by just 'Gabriel,' can play both defense and midfield, having been used primarily on the right wing. The signing meshes with head coach Gunter Kronsteiner's desire to introduce more pace to a back line that at one point he called "the slowest in the league."
The decision to elevate him from trialist to signee was made after a 45-minute appearance in Ft. Lauderdale's recent friendly against Boca Juniors. Gabriel knows a thing or two about playing against Boca Juniors, having spent the bulk of his career in Brazil.
He played his most prolific seasons with Fluminense between 2005 and 2008, scoring 24 goals in 65 matches for them in 2005 before returning in 2007 and helping them to the Copa Libertadores. It was after that season that he earned his first and only Brazilian national team cap in a friendly against Guatemala.
Panathinaikos noticed that impressive run and signed Gabriel that next summer. Gabriel broke into the Panathinaikos starting lineup early, seeing Champions League action and propelling that team to a Greek Double over Olympiakos.
Other stops for Gabriel include Sao Paulo FC, where he spent the first five years of his career, Portuguese side Malaga CF, and three more Brazilian clubs in Gremio, Cruzeiro, and Internacional.
Ft. Lauderdale fans will be understandably cautious about a new, seemingly exciting Brazilian signing after the Leo Moura saga this Spring. But with Gunter firmly back in control of the team and reportedly on board, all should be well. Indeed, this fills one of the immediate emergency holes Gunter was worried about at the beginning of the Fall Season.
It's likely that if Gabriel cracks the starting lineup, which he should, that he'd do so at right back, where he produced these wonderful (if low-resolution) goals for Fluminense.
[youtube http://www.youtube.com/watch?v=-JwmqJMY50M]
[youtube http://www.youtube.com/watch?v=6hXAoRoyz_Q]