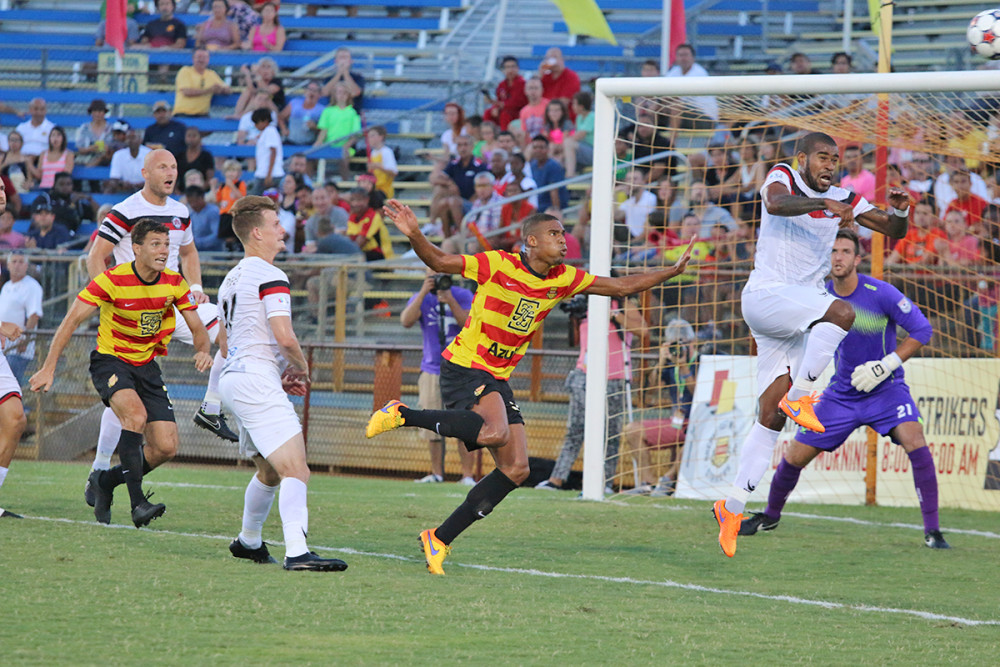 Recap: Late Penalty Lets Strikers Tie Silverbacks
Fort Lauderdale Strikers 2 – 2 Atlanta Silverbacks
Goals:
55′ – Marlon Freitas (FTL)
64′ – Jaime Chávez (ATL)
76′ – Pedro Ferreira Mendes (ATL)
90′ – Walter Ramírez (FTL) (PK)
Major Themes
– The two teams played a physical and balanced first half where the only real goalscoring opportunity came from PC who hit the crossbar.
– The Strikers scored early in the 2nd half and managed to control the game from that point forward with several tense moments of the ball pinging around in Atlanta's box.
– Atlanta's first came off a bicycle kick from a corner and the second was scored on the counter.
– Fort Lauderdale's Walter Ramirez went down lightly on the edge of the box in the 90th minute to earn a penalty. He hit the right goalpost but the ball deflected in to tie the match.
– Jose Angulo very nearly put the Strikers ahead with a header in injury time. However the goal was disallowed due as Angulo's jump for the ball using Kosuke Kimura's body was ruled a foul.
In Form:
– PC – Once again the dynamo moving the ball forward, PC had a great assist on the first FTL goal. Kept going despite being repeatedly roughed up on tackles.
– Simon Mensing – The big man was in fine physical form, anchoring ATL's three man back line.
Liabilities:
– CJ Cochran – ATL's backup was called into action with Steward Ceus off on international duty with Haiti. Cochran still looks quite raw.
You Won't See On The Highlights
– Gunter Kronsteiner's face when Atlanta's second goal went in – The Austrian looked quietly (and understandably) livid. He didn't look very happy after the game either.
Lessons Learned
– Atlanta continues to show resilience and an ability to poach goals on the counter. Their defense looks a little shakier than ideal but expect them to pull off a few upsets this season.
– The Strikers still haven't found their je nais se quoi that brings in 3 points. Gunter Kronsteiner will be looking for a way to plug the stream of late goals that has meant dropped points.