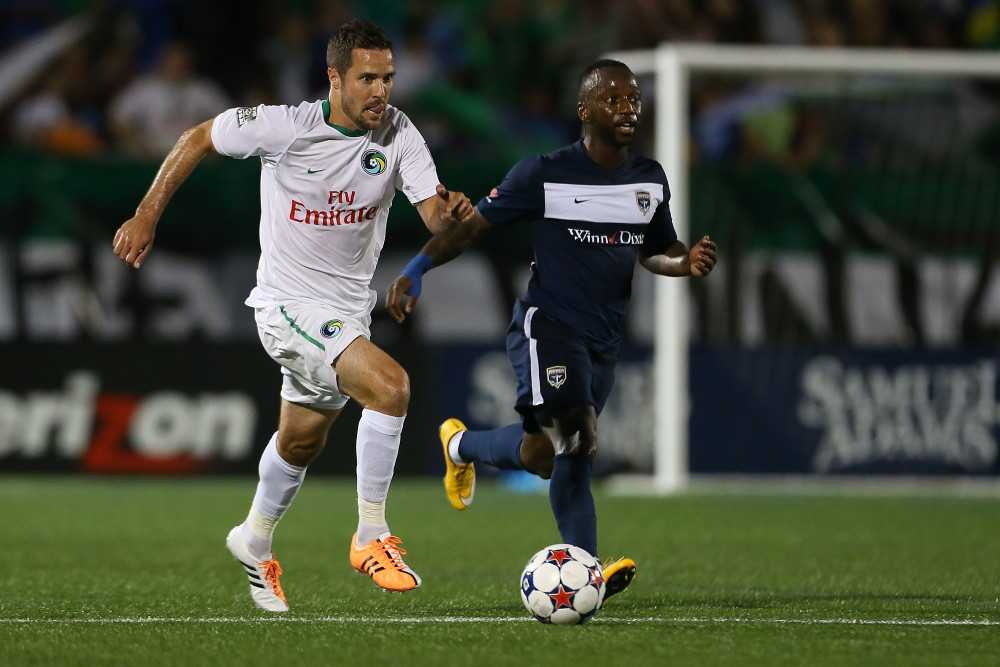 Preview: Skeleton Crew Armada Face Rested Cosmos
Jacksonville Armada vs. New York Cosmos
Major Themes:
Jacksonville needs a breakout game. They have not managed a win in their last eight league matches and have yet to find the back of the net this fall. Adding to those concerns is an decreasing amount of personnel to fuel a potent attack. Pascal Milien remains unavailable due to the Gold Cup, Marcus Flores left their last match in the first half due to injury (condition uncertain), and Alhassane Keita is suspended three matches due to red card for giving Sammy Ndjock of Minnesota a facial with his cleats.
The New York Cosmos put an eleven game undefeated streak on the line, returning to play after a bye week. While their defense has permitted the second fewest goals in the league so far, they have been unable to find a win in their last three NASL matches with draws against Minnesota, Jacksonville, and Indy. As of their last media update on Tuesday, the only injury on the squad is centerback Roversio.
When They Last Met:
You Won't See:
Pascal Milien is still on duty with the Haitian national team. Responsible for two of the goals in the 3-3 draw with the Cosmos in the fall, his impact on the match will be missed tonight.
Keep An Eye On:
Jemal Johnson. With his strike partners gone, the impetus falls on him to finish opportunities. With him failing to finish chances in his last match, he'll look for another chance to finish the job against his former club.