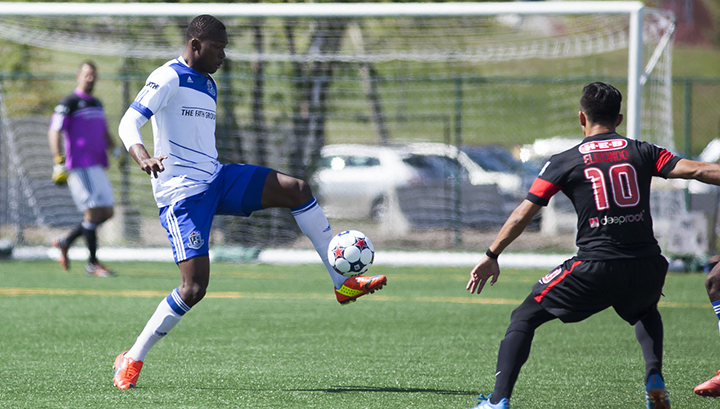 Preview: Scorpions Seek Revenge Against Edmonton
San Antonio v FC Edmomton
Major Themes:
San Antonio is coming off a massive win against the Tampa Bay Rowdies, and will be looking to continue their push up the standings.  After a slow start to the Spring Season, and a 4-0 dismantling by FC Edmonton on July 5th, it appears the Scorpions may finally have found their winning ways.
FC Edmonton have not had a much better campaign this year compared with last. While they haven't forgotten the attacking lessons from 2014, they've been far too inconsistent in defense and had several goalkeeping errors.  They will be looking to replicate the scoreline from July 5th.
Last Time They Met:
Keep An Eye On:
The young FC Edmonton players – Edmonton has relied on younger members of the squad recently, several under 23 years old.  Look for Jalali and Zebie to both feature as Edmonton looks to remain top of the Fall Standings.
Omar Cummings (SAS) – Cummings scored two goals in the Scorpions 3-0 win over Tampa Bay, and was named the NASL Player Of The Week.  He has found good form and will certainly be someone to watch.
You won't notice:
Hanson Boakai (FCE) – The Canadian youngster will miss this match for FC Edmonton as he has been called up to the Canada U 23 and is representing his country in the 2015 Pan Am Games.
Lance Laing (FCE) – Laing has been a big part of Edmonton's attack this year but if off on duty at the Gold Cup .
You Probably Won't See:
A boring match.   Edmonton have put themselves in a great position to chase a post season berth, and they certainly won't be wanting to take their foot off the gas just yet.  A win would cement them to the top of the fall standings.   San Antonio meanwhile come off a 3-0 win and will be looking to make up for their 4-0 loss to Edmonton just a few weeks ago.
(NOTE: An early draft of this article was published in error. It contained incorrect information about the location of the game and regarding Lance Laing's presence on the squad. Midfield Press regrets the error and has made the relevant corrections.)