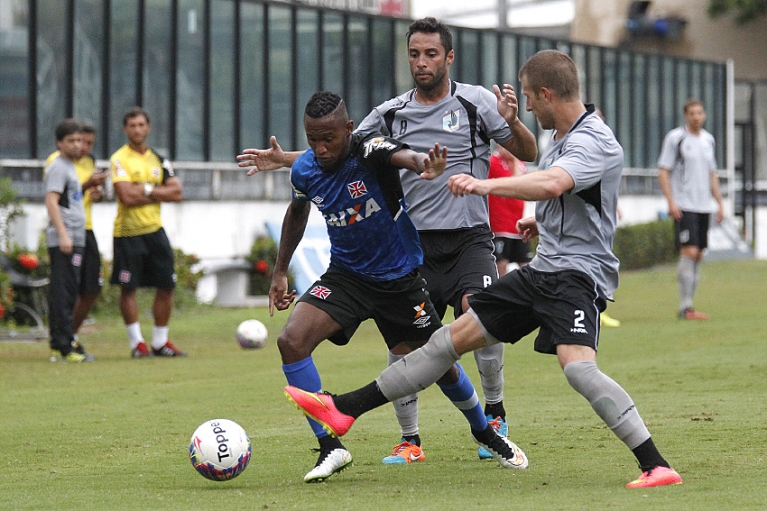 Minnesota Acquire Yago On Loan
Minnesota United announced today that Brazilian Yago Moreira Silva would be joining the team on loan for the remainder of the 2015 Fall Season. Reports of Yago's imminent loan to Minnesota from CR Vasco da Gama had cropped up in Brazilian media as early as June 23rd and were reported on Midfield Press.
Yago debuted with Vasco in 2014 after spending his youth career with the team. The 21 year old's first appearance came in Vasco's 2-1 defeat of Luverdense. Yago came on as a 2nd half substitute, playing 45 minutes and scoring a spectacular long range goal. He made 8 total league appearances for Vasco in that year's campaign (4 starts) which saw them earn promotion to the Brazilian first division. His primary playing time in 2015 came in the Campeoniata Carioca, the annual football championship of the state of Rio de Janiero. He made 12 appearances in that competition and 5 in the league with no goals in either campaign.
Minnesota played Vasco in a preseason friendly on March 23rd and won the game 0-1 off a goal by Daniel Mendes. Yago featured in the game, and Minnesota coach Manny Lagos took notice per Minnesota's official announcement of today's loan. Yago's agent Marcio Bittencourt is quoted in Brazilian reports as saying the forward's speed was of particular interest to Minnesota.
United recently traded speedy attacking midfielder Miguel Ibarra, who has been a starter for the team, to Mexico's Club Leon. They also released midfielder Jonny Steele whose acquisition had been much publicized early in 2015 but who found his playing time dwindling as the year went on. Much like Ibarra and Steele did in 2015, Yago primarily plays on the wing. Highlights posted on YouTube show a player who is able to combine speed on the wing with an eye for predatory passing and good ball control.
Minnesota will be hoping that Yago's attacking potency will bolster their chances of making the playoffs. The team finished the 2015 Spring Season in 4th and currently sits 5th in the combined table with only 1 point from 2 games in the Fall.