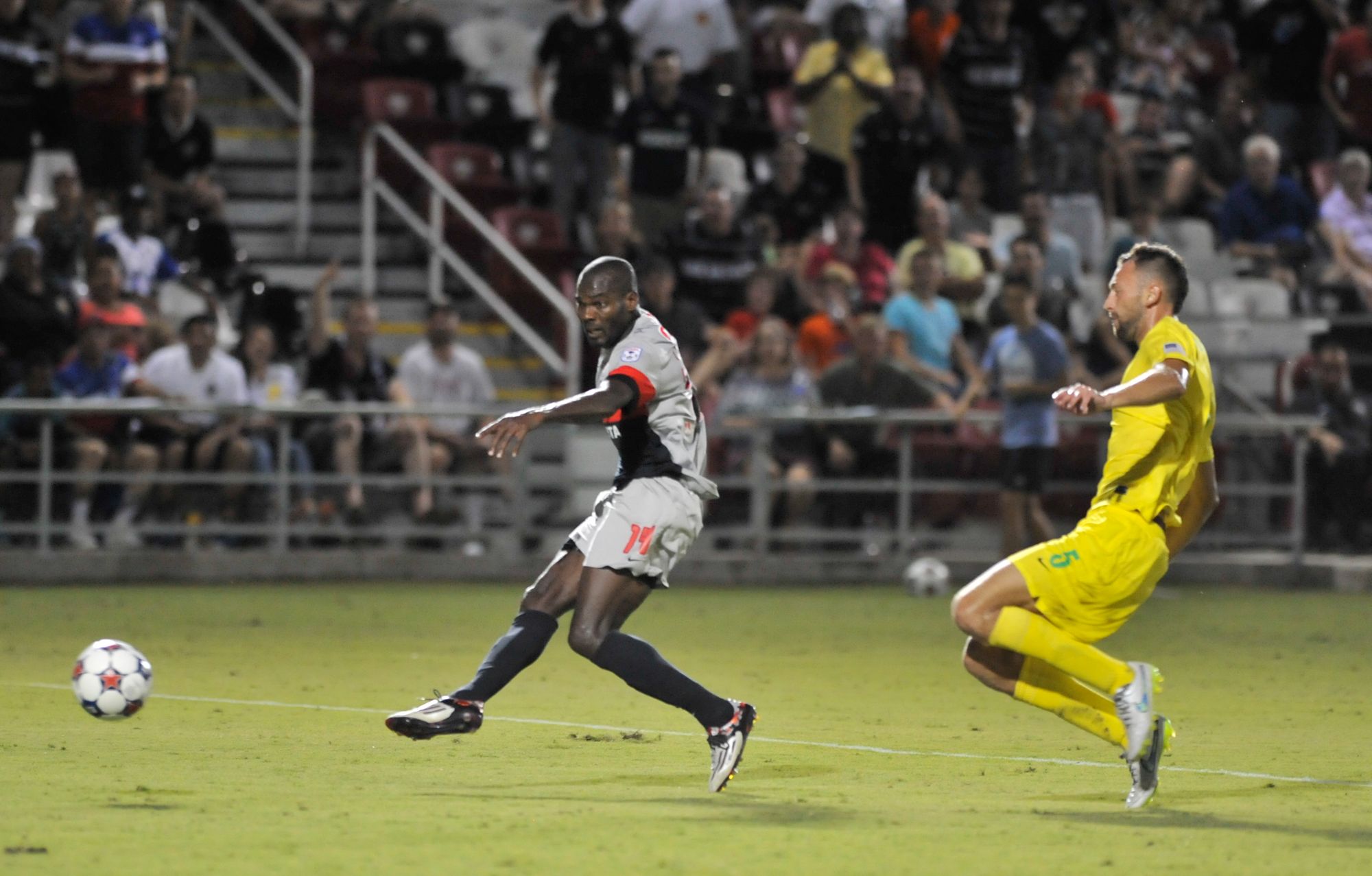 Recap: Rowdies Feel The Sting In Texas
San Antonio Scorpions 3 – 0 Tampa Bay Rowdies
Goals:
11′ Marvin Chávez
54′ Omar Cummings
62′ Omar Cummings
Major Themes
– For the second game in a row, the Rowdies controlled possession early but couldn't make it amount to anything.
– The Scorpions scored all three goals off counters using their speed.
– The second half showed more box to box action with the Scorpions finding more time on the ball as the game went on.
– With this loss, the Rowdies end a 8 game unbeaten streak.
In Form:
– Omar Cummings – Scored two goals and made a fantastic assist for the first goal. On the second he showed stunning composure to time his shot on a speedy run.
– Billy Forbes – Used his speed to great effect and made a great cross for the assist on the second goal.
– Matt Cardone – Two great saves. One came off the incident where Julius James was injured
Liabilities:
– Stefan Antonijevic – Got smoked repeatedly by the Scorpions leading to at least 2 goals. Got booked when he threw his arm out to block another great run by Chavez who was about to blow by him.
– Tampa's Attack – Weren't able to make the most of their possession and few shots truly threatened Matt Cardone.
You Won't See On The Highlights
– Eric Hassli's new mohawk – He looks like a whole new player.
You Don't Want To Look For
– Video of Julius James breaking his leg – The big man made a huge mistake on a back pass and had to track back hard to make up for it. Threw a high leg to try and block the shot. In the process he planted the other foot on the ground and his body made the leg break at the shin.
Lessons Learned
– Despite lacking the consistency needed to take wins, San Antonio's squad is made up of phenomenally talented players who are spectacular when in form.
– The Rowdies are showing concerning signs both in front and in defense. This game has shown the league how they can be beaten.