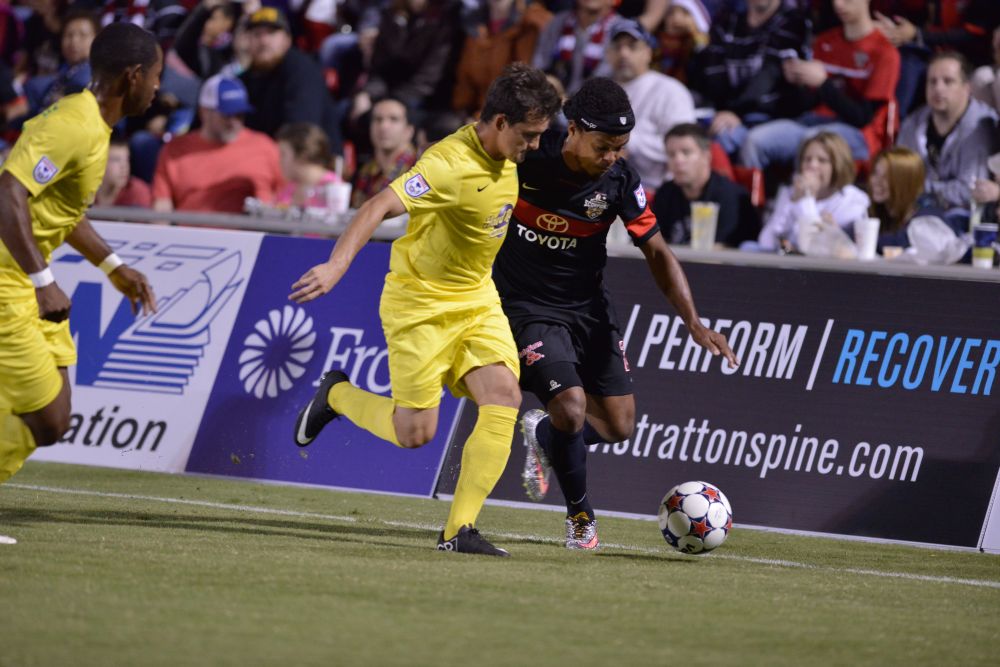 Preview: Scorpions Faced With Ascendant Rowdies
San Antonio Scorpions –  Tampa Bay Rowdies

Major Themes: 
The Rowdies are on an eight match unbeaten run and atop the combine season standings, whereas the Scorpions haven't won a match in over a month. In fact, the last Scorpion win came against the lowly Atlanta Silverbacks, the only team with a worse position in the table.
Tampa and San Antonio don't draw (6-0-6 all time), and in San Antonio, the Rowdies have won four. Given that San Antonio will have to deal with red card suspensions of goalkeeper Daryl Sattler and defender Nana Attakora, the patchwork defense that San Antonio will have to put together suggests the Rowdies will get their fifth win at Toyota Field.
In the last game: 
Last week, San Antonio's defending was shambolic surrendering four goals to FC Edmonton:
However, Tampa Bay's win against Atlanta wasn't a pretty affair either (an own goal for each side).
Keep An Eye On: 
San Antonio's only consistent attacking threat is Omar Cummings, second in the league in goals scored, and it will be interesting to see him go up against Tampa's goalkeeper Matt Pickens. The two former MLS-ers, who were teammates in Colorado, will make for a good showdown. Assuming, of course, San Antonio doesn't just bunker with its depleted defense and hope for the best.
Tampa has had at least one player performance of Team of the Week quality in all but two matches this year. Look for fullback Darnell King, midfielders Martin Nunez and Georgi Hristov to continue to shine.
You won't notice: 
The absence of holding midfielder Richard Menjivar, who is with the El Salvador national team in the Gold Cup. Menjivar is a talented midfielder but is enduring a slump in his club play. Hopefully when he returns from international duty he'll have picked up a spark.
You'll Probably See: 
The Scorpions are a physical, if not rash, team and will definitely pick up multiple yellow cards regardless of the quality of officiating. Tampa is faster, more technically skilled, and unafraid to confront challenges. You'll probably see more than a few players get under each other's skin so on the pitch fireworks could be in the offing.
A bright spot for the Scorpions, no matter the outcome of the match, will be winger Billy Forbes, who is set to tie the franchise record for consecutive starts (34). It's no small accomplishment.