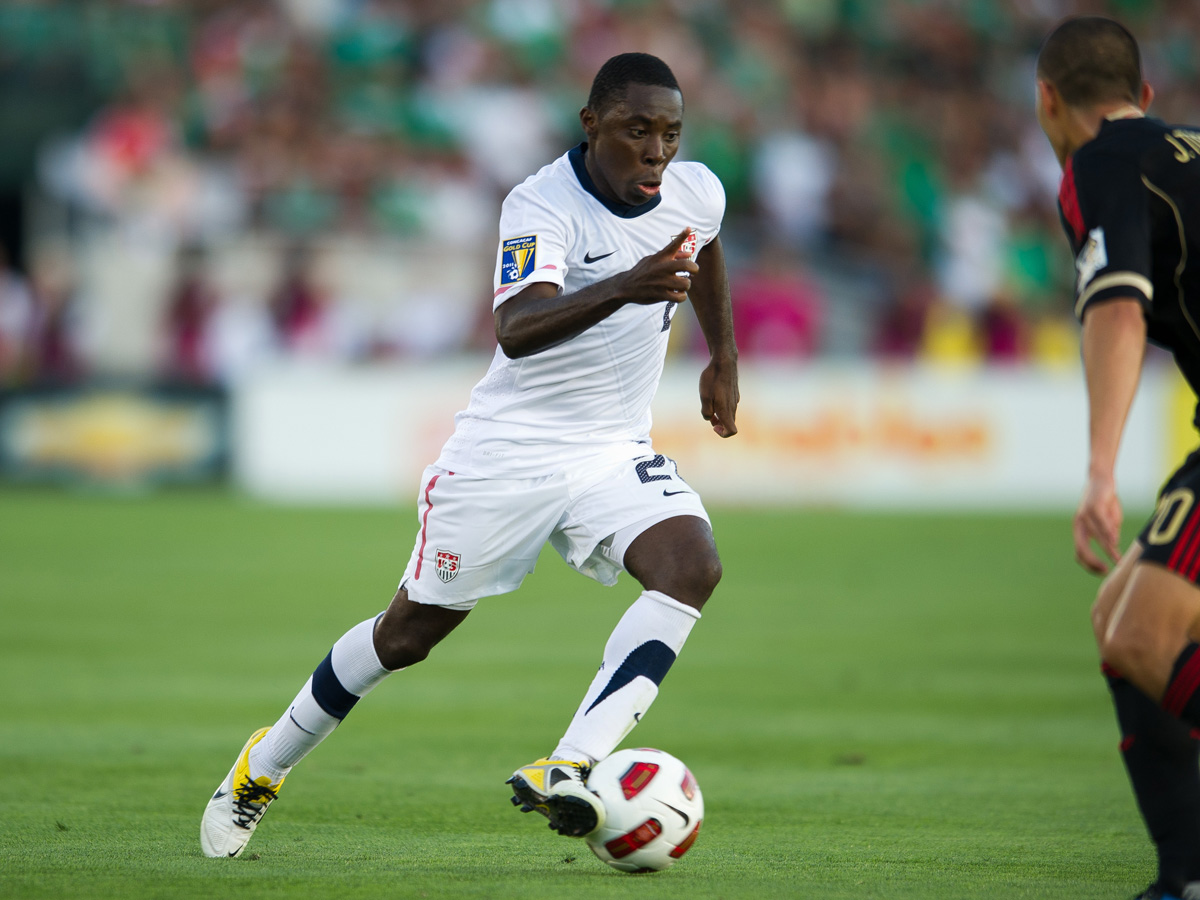 Open Letter To Freddy Adu From A Rowdies Fan
With all the recent rumors swirling that Freddy Adu is close to signing with the Tampa Bay Rowdies, Midfield Press reached out to Ralph's Mob CEO, Jason Bruzzichesi to get his reaction. This open letter came as his response:
Hey Freddy,
Can I call you that? Is Freddy ok? I don't know if you preferred Freddy or Frederick, or Fred, or just Mr. Adu, so I'm just going to wing it. I just wanted to make sure I wasn't calling you anything that you're not comfortable with. There's been a lot of names for you thrown out over the years – prodigy, superstar, disappointment, bust… the list goes on, but you get the point. I'd like to start fresh. Freddy it is.
I am asking you a favor. See, I think we can help each other. You would like to start your career over, maybe reignite that passion, get in shape, and play at the level you think you're capable of again. This is something I think we both agree on. The favor is this… I want you to come play for our Tampa Bay Rowdies.
But of course, there are conditions.
The first one being, is that I need you to come to Tampa International, jump in a taxi, or actually Uber because it's cheaper, and head down to Al Lang Stadium in St. Pete. I want you to do this, with only the clothes on your back, and some cleats. Leave all your baggage behind, both metaphorically, and physically. Start over. Come into these gates with just your talent, and a desire to win. There's a guy here, you may remember him, named Thomas Rongen. He really believes in you, and he thinks he can help you become great again. We believe in him too.
The other thing is, we need you to get in shape. I don't mean stretching and cardio, but mentally too. We know you started big, and have had a disappointing stretch of clubs in the past, but we don't care about any of that now. There's a good chance you won't start right away, but we think that's a good thing. We want you healthy. We want you 100%, and we want you to make an impact when you step on to the field. This is a damn good team, and we don't need you to be our hero – we need you to be a star amongst many others. You will be the catalyst for your own greatness because everything here is in place to help you get there. From our owner, to our coaches, to the facilities, to the fans – we all want you to succeed with us. This should be your home.
There are already rumors out there that you're going to sign with us, and I think that's awesome. Amazing. Fantastic. But Freddy, you gotta be ready for this. You have to come in here without a single demand. Without a single doubt. Ego, has to stay outside the stadium. This is your new family. Your brothers. Your friends. And you cannot put yourself ahead of them either in action on the field, or in thought when the game is over. There's going to be a lot of sports cliché's thrown at you, but what really matters is what you believe, not what is being said about you. If you truly can work things out in your head, the game will be fun again. Remember that? When you could smile because you were having a great time on the pitch? You'll be successful. You'll be you and no one else's opinion will make a difference.
Come play for us. Come learn from Thomas again. Come elevate your game to the level we know you're capable of, and show the rest of the world that they were wrong about you, misjudged you, fools for doubting you, and were the star everyone believed you to be when you first played on the national teams, and into MLS. It's going to be a difficult road for you. It will be a humbling experience. Your pride is going to take a big hit. You may train mercilessly and not even come in as a sub – but you will get a chance to compete for a position on the field. And I swear to you, Freddy, Mr. Adu, if you play to your potential, if you score as many goals as we think you're capable of, the only name anyone here will call you, is a Tampa Bay Rowdie.
But that's completely up to you.
So what do you say? Are you in?
-Jason