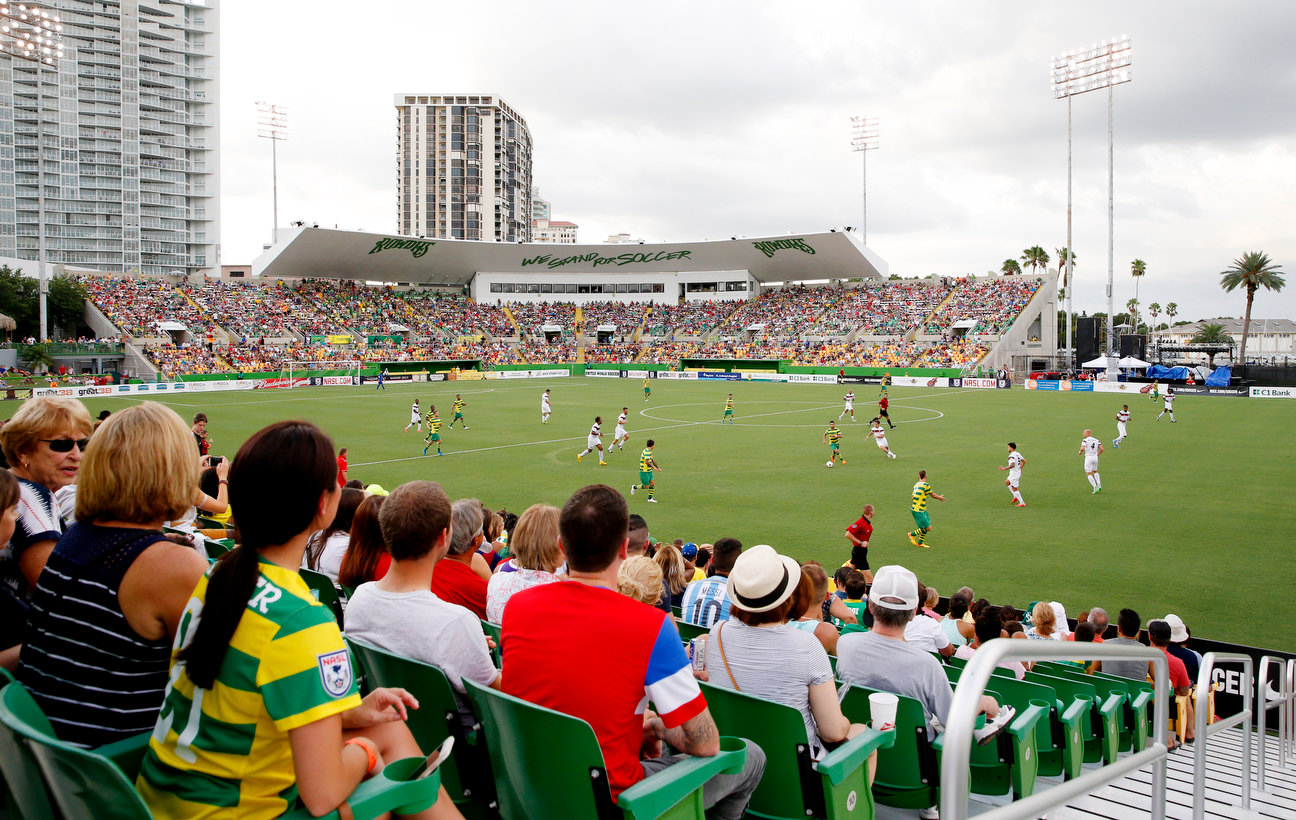 Recap: Own Goals Reign As Tampa Overcomes Atlanta
Tampa Bay Rowdies 2 – 1 Atlanta Silverbacks
Goals:
22′ – TBR – Rawshaun MacKenzie (OG)
30′ – TBR – Darnell King
36′ – ATL – Stefan Antonijevic (OG)
Major Points:
– Tampa held vast majority of the possession (90% isn't much of an exaggeration) till their second goal.
– Atlanta was marginally in control of the rest of the game as the Rowdies went into cruise control.
– Ravaged by injuries, Atlanta had zero forwards available as substitutes. It left them unable to put on someone who could make the most of their second half possession.
– The heat meant that players were gassed in the second half. Kickoff temperature was 91 degrees with high humidity.
In Form:
– Corey Hertzog – Had trouble finishing but played a role in both goals. Hertzog's shot was the one deflected to MacKenzie for the first and he made a fantastically placed pass to find Darnell King on the second.
– Juan Guerra – With Marcelo Saragosa injured, Guerra put in a solid shift at defensive mid to stymie Atlanta's counters.
– Matt Pickens – Pickens once again came up big for Tampa. The only ball that beat him came off one his own defenders' heads.
Liabilities:
– CJ Conchrane – Despite making several good saves, Cochrane also had his fair share of bungled plays. The first goal came off a ball he wasn't able to stop (despite getting a hand on it) and he had another ball get past him late in the second half requiring a goal line save.
– Cramps – Late in the game several players suffered severe cramps. Atlanta was able to take Kyle Porter off but after their subs ran out, Michal Mravec was left to writhe on the ground several times.
You Won't See On The Highlights:
– Just how little of the ball Atlanta was able to see early in the game.
Lessons Learned:
– Tampa might be able to survive on cruise control against a squad that's both the worst in the league and lacking several starters. It's going to be much harder to do against the likes of New York and Carolina who are more effective late in the game.
– Atlanta didn't look as depleted as they could have given their startling lack of depth. A finish above the absolute bottom of the table seems unlikely but expect some surprising performances over the next 19 games.