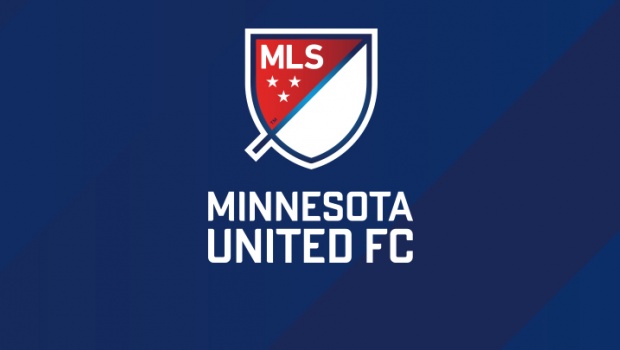 Endline: The [League] That Nobody Wanted
'Endline' is a weekly column in which David Martin surveys the NASL landscape for a topic of interest and fires a broadside of opinion. The content below reflects the opinion of the author alone and not that of Midfield Press or other individual staff.
Minnesota United FC fans know the story too well.  Many thought they were witnessing the end of professional soccer in Minnesota for the foreseeable future as the team lost the 2012 Soccer Bowl, with the league – soon to be at its required six team minimum with the Cosmos on the way – no longer having a reason to keep the team afloat.  Rescued from the maw of extinction at the 11th hour by Bill McGuire, the team bloomed into one of the most incredible brands and cultures in NASL.  With a new name, killer logo, incredible kits, investment in top talent, and expansion of the front office to build and market the team, United began to make significant waves in the Twin Cities.  Watch all this grow into success on the field with a dominating 2014 season and even USMNT exposure, and you have one of the most impressive resurrections in recent sports memory.
But the dancing in the aisles remained suppressed among die-hard supporters, because looming like a dark cloud was the prospective intention of MLS to co-opt the Minneapolis market, and the intention of the Minnesota Vikings ownership to oblige them.
I won't say that no fans wanted MLS to come to Minnesota.  Fan disagreed, sometimes heatedly, about the issue, and the desire to see top-tier soccer will always have some appeal.  Mostly undisputed, however, was the fact that Minnesota could not sustain a Vikings-led MLS franchise and a robust NASL franchise as well.  If MLS wanted a team in Minnesota, the choice for United was simple: be that team, or disappear.
Many fans suggested that more than anything they wanted to see Minnesota United be the team left standing, regardless of what league it was in.  As MLS talk ratcheted up, we heard club leadership say on the record that they were not even sure making an MLS bid was something they were interested in doing, when they spoke to the matter at all.  As the Vikings hosted pandering soccer parties and unveiled shockingly disconnected visions for the soccer version of their stadium, it became clearer how important it was to see United emerge from the scrum, and if MLS was what it took, then MLS it would be.
Ultimately the league loved the market, loved the team, and invited United to join them atop the pyramid.  Fans marched into the expansion announcement singing "The Team That Nobody Wanted," an ode to the dying days of professional soccer in the state, before the resurrection.  We were going to have a team; we were going to have our team.
And since that celebration, it has been an absolute shitshow.
The manner in which MLS has handled the process since United was granted an MLS franchise has been confounding.  Yesterday a deadline passed by which the team needed to have a plan in place for a downtown, soccer-specific stadium.  United's MLS bid hinged on obtaining such a stadium.  Total time allotted between awarding the franchise and the stadium deadline: about 100 days.
Much can be said about United's naivety entering this process.  The team must have known about the army of new stadia built in the area over the last decade, about the challenge of working with local governments to achieve the feat of a downtown stadium, about voter fatigue for using any amount of public money (at the front or back end) to support such an endeavor.  Even with a cherry stadium financing deal they planned to offer, the ownership group is too experienced and too talented to have thought this could be accomplished in 100 days.  If United was serious about the bid, many of these matters needed to be ironed out months prior to being awarded the franchise.
But under what good faith would MLS set a 100 day deadline?  MLS, too, should have been well-informed about the appetite for new stadium discussion in the area.  The league knew how far, or not far, the team had gotten into stadium approval.  MLS has a wealth of experience working with new stadium negotiations, and surely remembers that not all of them have been smooth or fast.  Miami continues to search for a stadium solution years into its attempt.  Slam dunk soccer cultures like Orlando City SC needed time to earn its best vision for a new stadium.  Wrangling in the D.C. area has been interminable.  How many new teams in the last decade have opened their MLS experiences in temporary stadia?  None of these deals were done in a few months, and none of the teams have been seriously threatened with the possibility of having their invitation rescinded based on a failure to accomplish such a ludicrous timeframe.
Ultimately the deadline passed, and now the team and the league is considering a St. Paul location, though they have not officially extended the deadline and doubled down on their resolve to abandon United's bid if something cannot be accomplished quickly.  It has been suggested that the deadline may have simply been a tactic to leverage against the city of Minneapolis to apply pressure to accept a stadium plan.  It's a stupid tactic.  By not extending the deadline but also not applying anything punitive for missing the deadline, the league demonstrates it was either bluffing or incompetent.  If Minnesota's legislators truly are feeling that intended pressure, they are doing so from their home offices – the legislature is in recess.
Of course the deadline-as-strategy theory is the best of all possible outcomes.  What is worse is if MLS is serious, and willing to withdraw its consideration for missing its arbitrary, absurd deadline.  It is hypocritical to expect something of this market, in this political climate, that has never been expected of another team before.  It is damaging PR for MLS to look like it has made a big mistake and need to scold United or, worse, back out with its tail between its legs.  It is unfair to United and its fans to leave the team's future dangling in uncertainty on the basis of unrealistic and unprecedented expectations.  This team's long-term planning, its recruitment and team building strategy, and its investment in its operations have hinged on the expectation that they would be MLS-bound.  If MLS steps back from the team, United is left to look foolish to its own customers, to the casual fans who had turned a head to see what the fuss was about only to be reaffirmed in their belief that soccer in their city and country was still a joke.  Everyone looks bad if MLS pulls out.
I don't think that will happen.  I am convinced MLS is playing hardball.  I am convinced a deal will get done.  But I am also convinced that the leadership in MLS are a bunch of clowns.  What an embarrassing way to manage this situation, and an unjust manner with which to treat this team and its fans.
MLS was the league that nobody wanted.  And now that we are here, it is pushing us away.