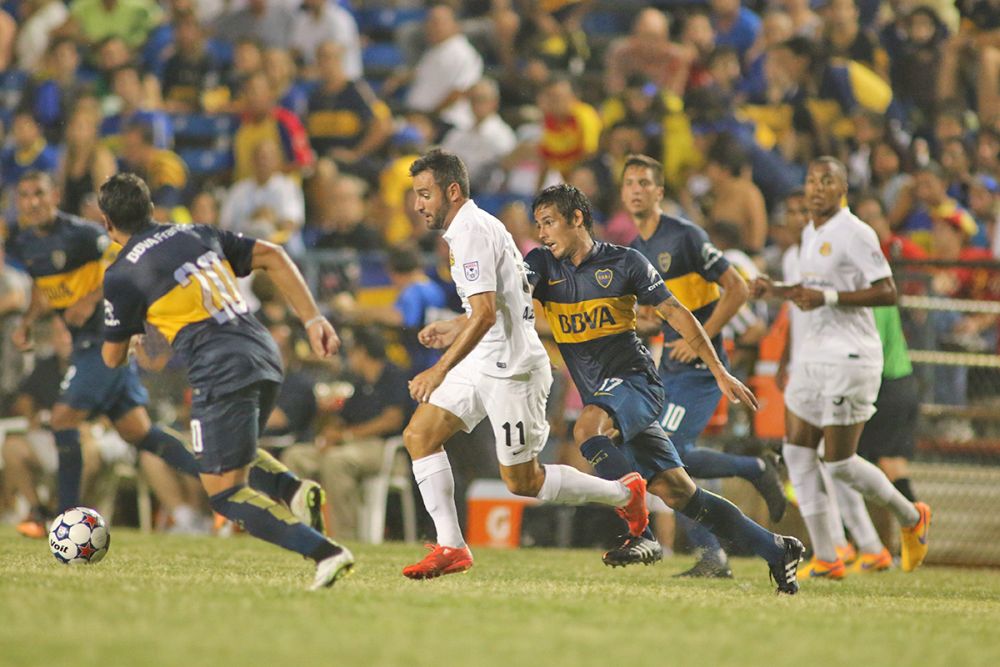 Strikers Fall 0-3 to Boca Juniors
Gunter Kronsteiner's 2nd tenure as Strikers head coach began with a less than stellar result in the team's international friendly against Boca Juniors. Sitting 2nd in the Argentine first division during it's winter break, Boca came into this game on the heels of a 4-2 win against the Jacksonville Armada. The Argentines played a relatively strong lineup with seven players who had a fair amount of action as starters. With a week to go until their first fall season competitive fixture, the Strikers were able to start put out a lineup that was also close to full strength. Frankie Sanfillipo wore the captain's armband abandoned by Leo Moura. Boca chose to make 7 changes through the 90, while the Strikers opted for 6 substitutions including playing two trialists.
While the scoreline is harsh, it leaves the story incomplete. The Strikers started weak with the first goal conceded in the 3rd minute to Jonathan Calleri and another being called offside. Waking up from their slumber, Fort Lauderdale began to take the fight back to Boca and pressured the Argentinians. Despite barely seeing 3 minutes of action in the spring season, forward Bruno Nunes was in phenomenal form. Making runs that opened up the Argentine defense, the Brazilian forced Boca's Augustin Orion to make several crucial saves. An unfortunate quad injury in the 32nd minute forced Nunes off the pitch for the rest of the match but the Strikers continued to look in charge. The first half ended without another goal scored.
Substitutions in the second half weakened the Florida team's gameplay and Nunes' absence was felt more acutely. The game tilted towards the Strikers goal with the Bocitas piling on the pressure. The second Argentine goal came off a set piece in the 55th minute when Nicolas Colazo first-timed a free kick cross toward goal. Lionel Brown got a hand to it but wasn't able to keep it out of the net. Fort Lauderdale did make a few decent ventures forward but Boca's defense was hard to break down. The final goal came in 77th minute from substitute Cristian Pavo.
Despite the loss, Fort Lauderdale can take solace that they were not completely outgunned. They were able to take 4 shots on goal and hold their own for at least parts of a very physical game.
(Written in conjunction with Flight-19's Sean Tierney)