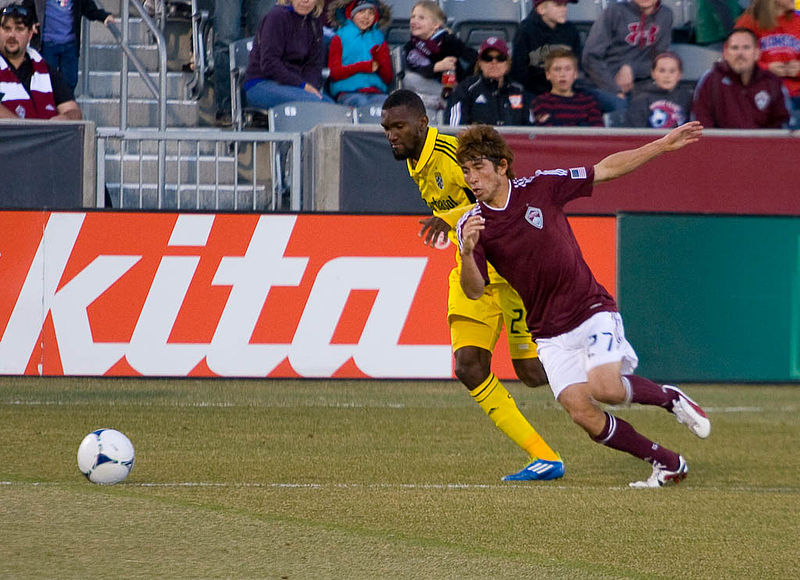 Silverbacks Sign MLS Veteran Kimura
The Atlanta Silverbacks have just improved their chances to make the NASL playoffs this Fall by signing veteran fullback Kosuke Kimura. The rightback comes to Atlanta as a free agent after spending the first half of the year with Polish side Widzew Lodz where he made twelve appearances. So fitness won't be too much of a concern for the 31 year-old Kimura and Atlanta. But given earlier in the week the Silverbacks are rumored to have released their Spring season starting rightback Kyle Miller, it's fair to ask if Atlanta's priorities are in the right place.
But manager Gary Smith and assistant coach Steven Gruppy know what they're doing. If there's a combo that can pull Atlanta out of the doldrums and finish off what might be its final year with dignity, it's these two. Obviously, the connection that each coach had with Kimura from their time with the Colorado Rapids was a major factor. Kimura has logged over 13,000 minutes of MLS play over eight season with three teams (Colorado, Portland Timbers, and, most recently, New York Red Bulls). He's proven himself to be a good defender and early generator of attacks (judge for yourself in the 2014 highlight reel below).
[youtube http://www.youtube.com/watch?v=70PBZX4otyo&w=560&h=315]
Although an upgrade at rightback wasn't necessary, with Kimura the Atlanta Silverbacks have become a better team. Midfielder Kyle Porter will only improve with Kimura behind him on the right, and Atlanta's underwhelming strikers will certainly not suffer. As I've said before, Atlanta's issues aren't in defense but in attack. However, signing Kimura is a good move and one that will certainly pay out for the team.