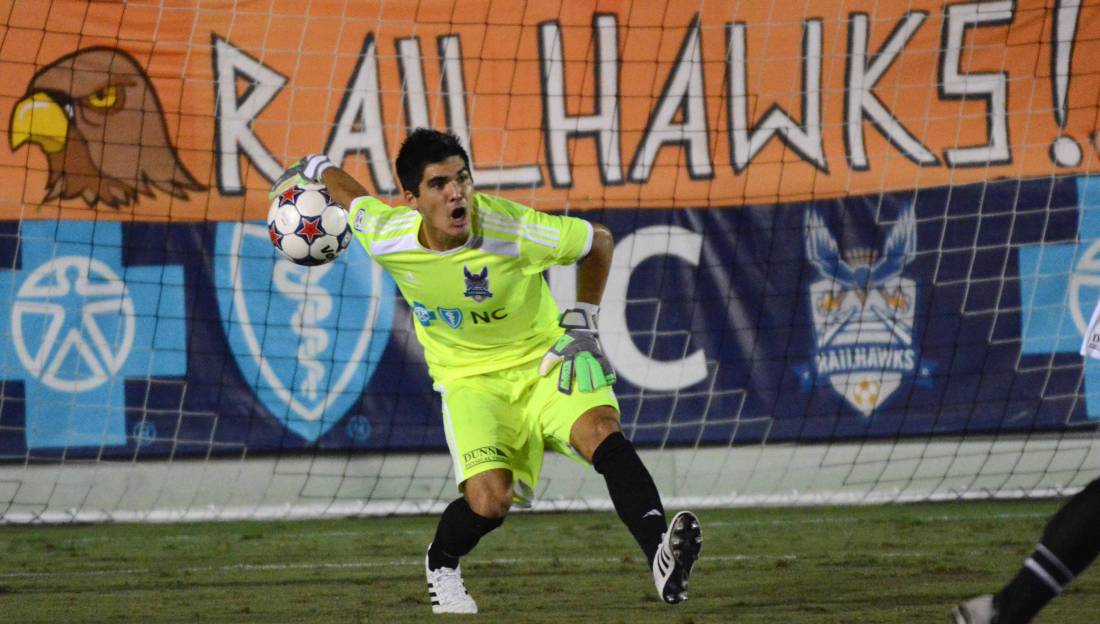 Railhawks Acquire Fitzgerald For Fall
The Carolina Railhawks announced today that they have re-signed goalkeeper Akira Fitzgerald for the 2015 Fall Season. A Railhawks U-23 product, Fitzgerald was with their senior team between 2011 and 2014 and spent his final two years as the preferred starter. Last winter he was signed by MLS' New York City FC on a free transfer but was recently waived.
Prior to leaving NYCFC, Fitzgerald spent 3 games with Carolina on loan allowing only one goal. As stated in Goalkeepers By The Numbers, Fitzgerald's spring statistics are quite impressive and with Carolina's two other keepers also out on loan, it was only a matter of time before he re-signed with the Railhawks.
In the same announcement, the Railhawks also specified that defender Austen Kind had returned after a four month loan with USL side Louisville City FC and that forward Dzenan Catic has been recalled by the Philadelphia Union.