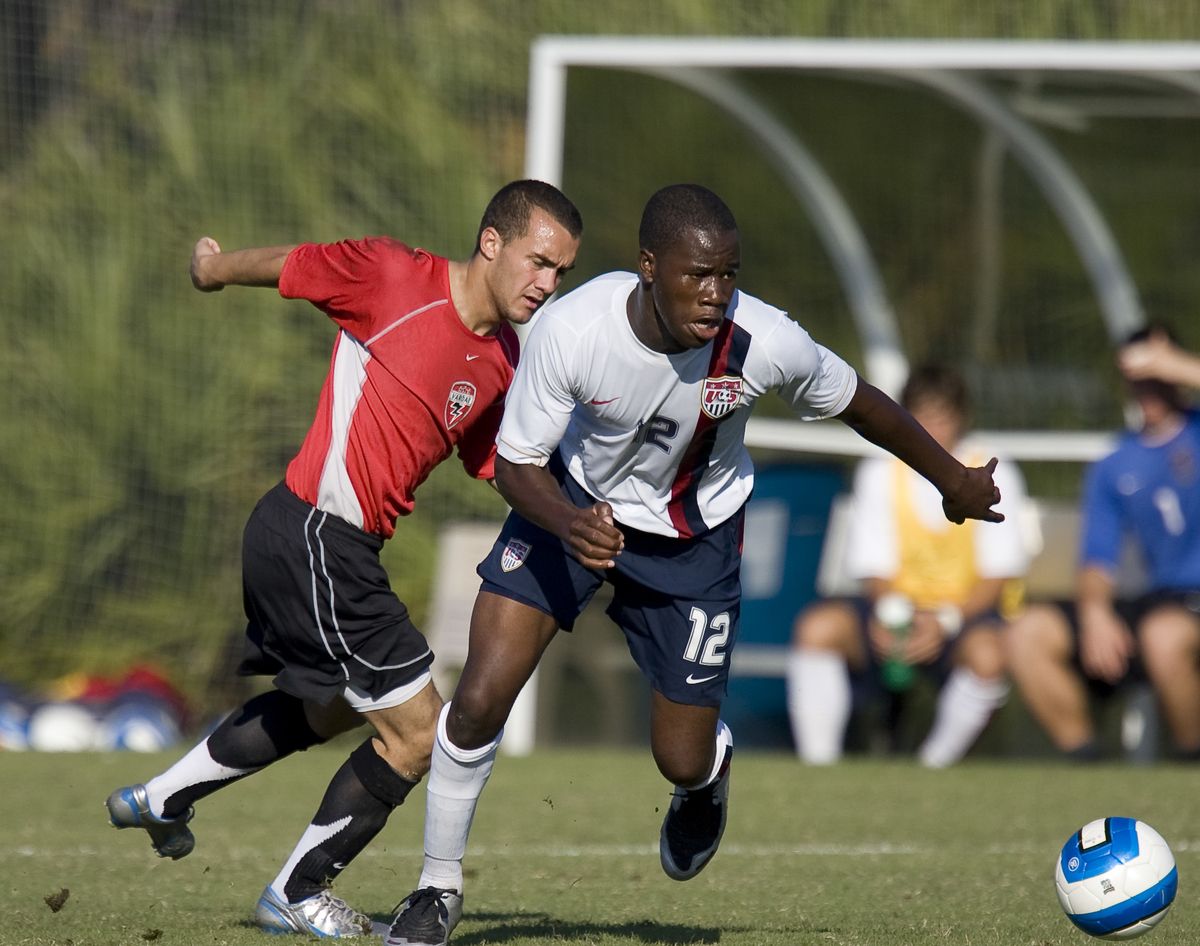 5 Players Who Need More Minutes This Fall
Every Thursday, Midfield Press presents five new players for your consideration.  This week, we look at players who deserve more minutes in the coming Fall Season.
Evans Frimpong, Wide Midfielder, Ft. Lauderdale Strikers
Frimpong is small but damn fast and as such is dynamic on the wing as well as when deployed as a shadow striker/center attacking midfielder. It might be his size that has kept him from the starting line-ups in both Tampa and Ft. Lauderdale. But given that the Strikers have now lost Leo Moura, Frimpong should be given more minutes. The little guy will never get strong or more tenacious without more playing time. At 25, he needs regular minutes and soon. Once he get them, he'll be a star.
Don Smart, Wide Midfielder, Indy Eleven
The only bright spot on the wings for Indy Eleven is Don Smart. Yet this season he's been seen coming off the bench more than starting; this is a problem. Smart has pace, vision, the best crossing skills on the team, strength, and the intelligence to know when to tuck in or drop back and defend. He's not flashy but he's consistent and that's much more valuable. As a true team player, I don't think Smart will complain about his role but he needs to be starting.
Mads Stokkelien, Forward, New York Cosmos
Underwhelming might be the first word many Cosmos supporters utter when talking about Stokkelien. The Norwegian striker hasn't produced the way many had hoped. I would argue this is because until this season, he never had the strike partner he need to play up to his ability. With New York landing the legend Raul, Stokkelien couldn't ask for a better partner. Unfortunately, it's been Lucky Mkosana who's been most often paired with the Spaniard. Mkosana is the hot foot at the moment, but Stokkelien is the better striker, and I think Mkosana has plateaued skills wise whereas Stokkelien can still grow.
Gale Agbossoumonde, Centerback, Tampa Bay Rowdies
It is highly unlikely that Agbossoumonde will unseat either of the Rowdies starting centerbacks (Tam Mkandawire and Stefan Antonijevic), but he is in desperate need of playing time. It can't be said that the young man (he'll be 24 this November) hasn't had chances. His time with the Carolina Railhawks was marred by poor play but he still managed to sign with MLS's Toronto FC for two seasons before finding his way to Tampa. Strong and aggressive, without more starting minutes Agbossoumonde will begin to regress but were he to get minutes (perhaps on loan?) he could end up turning his fortunes around the way Danny Szetela has with the Cosmos.
Kalif Alhassan, Central/Wide Midfielder, Minnesota United
There's a Miguel Ibarra shaped hole in Minnesota's heart and someone has to fill it. Honestly, no one can. Ibarra fulfilled at least three roles for Minnesota and a one-to-one replacement just won't do. Having said that, Alhassan has shown that he possesses a technique, tenacity, and speed that is certainly akin to what Minnesota need.  When he has been on the field, he has been among the more consistent players in a midfield that has never truly found its best combination.  Whether it's out on the wing or as a central attacking playmaker, Alhassan will only improve with more minutes.
Have a player you think we overlooked?  Tell us in the comments.