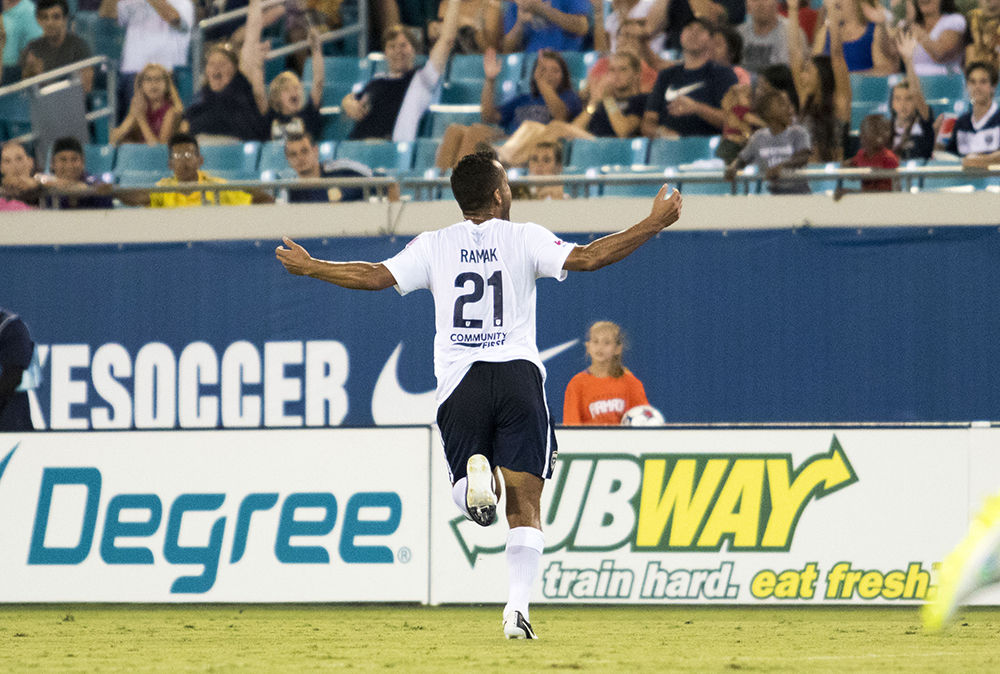 Armada FC vs Boca Juniors Review
The Armada finished off their mid-season break with a high profile friendly against Boca Juniors, the most popular club in Argentina and one of the most popular clubs worldwide. It was a chance for the Armada to showcase themselves to millions of soccer fans globally, with the club claiming that up to 100 million could potentially tune in to the match. The game ended 4-2 in favor of Boca Juniors, but the Armada put up a valiant effort in a loss to a team that
The Armada were missing Week 11 star Pascal Millien who is away on Gold Cup duty with Haiti, so they lined up in a 4-3-3 formation featuring Jemal Johnson, Marcos Flores, and a returning Alhassane Keita in the forward line. Keita played 90 minutes in his first return to action since his stoppage-time injury against the Silverbacks, and he was effective, although it was obvious that he was still shaking off some rust.
The first half of the match played out evenly, although it was clear that Boca was the better side. The teams play a very similar game, tactically, but the more talented, deeper Boca was more effective with counter attacks and in possession, scoring in the eighth minute. Boca set up an offside trap that mostly worked, aside from a handful of chances from Jacksonville. They did, however, concede a penalty kick to the Armada. The penalty was converted, although poorly, by Lucas Trejo and the teams finished the half tied at 1-1.
Halftime saw a slew of changes from the Armada, as this was still a friendly and head coach Guillermo Hoyos is in the midst of preparing his side for the fall season of the NASL. Much like the team's first friendly, against the Philadelphia Union, the changes slowed the game down for the Armada. The lack of quality play from the forwards was disheartening, considering that was one of the few bright spots during the spring season. Perhaps the missing one-two passes and runs into space will return when Pascal comes back from international duty and when Keita returns to his pre-injury form.
Going into the season, the lack of depth for Jacksonville was highlighted as a main concern, and it proved to be their undoing here. Boca made several changes as well, but the Argentinian giant's substitutes were able to outpace and outlast their counterparts. Boca fired in three goals in the second half, while the Armada were forced to settle for a consolation goal from Ramak Safi in the 86th minute.
The Armada defense simply gave too much space to Boca's talented midfielders during the second half. Technical players simply must be closed on before they can do damage, but the urgency just was not there for the Armada defense. With the fall season kicking off on Sunday, Coach Hoyos still has some adjustments to make in order to help propel the team back into the playoff hunt.