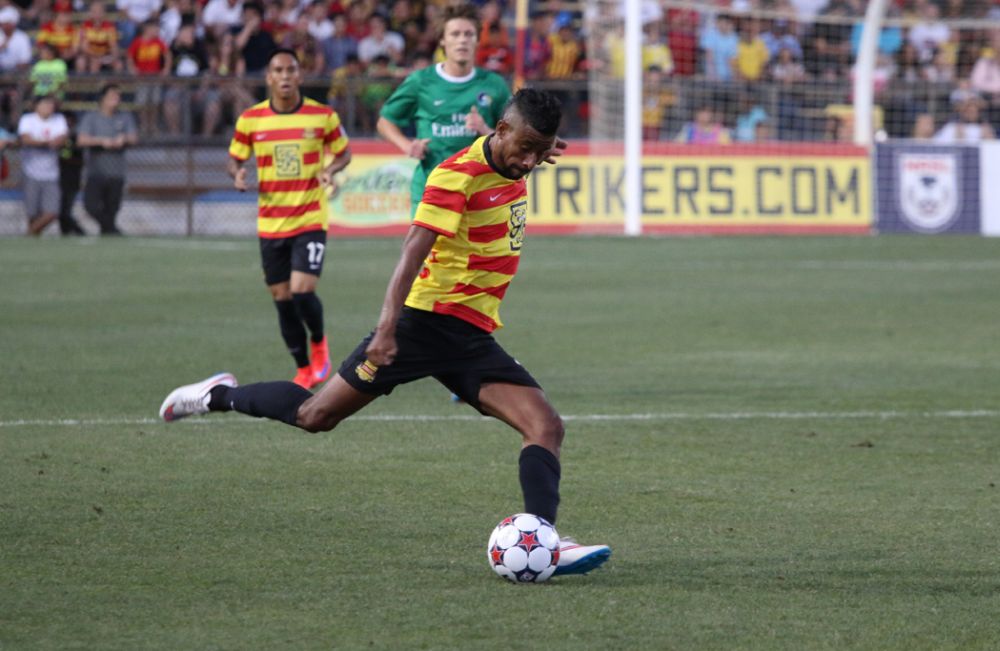 The Overhaul Continues: Moura leaves Ft. Lauderdale Strikers
It wasn't surprising news. Today the Ft. Lauderdale Strikers announced the release of Leo Moura, who left via mutual consent. What does that mean? It means Moura didn't want to be there, and Ft. Lauderdale had no issues with letting him go. For Strikers supporters, this has to be a bit of a slap in the face. Moura was a celebrated addition to the team when its new Brazilian owners took control. Well respected and well liked, Moura was a club legend with Brazil's Flamengo. It was hoped that he could replicate that in Ft. Lauderdale.
The official line is the club is respecting Moura's want to return to Brazil for family reasons. There's no cause to dispute this, however it's a standard placeholder excuse. Simple fact is, sometimes a signing doesn't work out and no one is to blame. A combination of age (36 years old) and results may have also contributed to Moura feeling out of sorts with the south Florida club.
The rightback (although Ft. Lauderdale seemed to fudge positioning more than a little bit this Spring) scored two goals and had an assist playing all but fifteen minutes of the nine games he appear in. Although not poor numbers, his performance was well below expectations for what was initially billed as a marquee signing. This year's Strikers are without an identity, and Moura was suppose to be a vital piece in helping to create one. 
Underwhelming results and questionable decisions culminating in manager Marcel Neveleff, assistant Richard Lopes, and Soccer Director Andre Chaves being invited to leave before the final match of the Spring may have also been in play. Moura joins fellow defenders Ryan Adeleye, Stephane Guillaume, and forward Aly Hassan as the most recent departures. It's increasingly clear whomever Ft. Lauderdale hire as its new manager going into the Fall will have serious player personal issues to sort out.